As we dive head first into August, I am left with a bit of a July hangover. A lot happened in July. So much, in fact, that the month FLEW by. Now it's somehow August and we are knee deep in our IVF cycle. I feel like I am exhausted most days, and always one or two steps behind. I can't tell if it's from the medication, chasing after Kaia, losing sleep due to anxiety, or a combination of all of it!
So that's the quick life update. In other news – I wanted to share a really cute outfit post with you featuring one of my favorite new tops: The Bridgette Bow Back Peplum. It's a perfect transition piece from summer to fall and I'm just so in love with the playfulness of this blouse. I haven't experimented much with peplum before, but I'm glad I landed on it! It's flattering, flowy and hides the tummy area. The sleeves on this blouse is also a really flattering length without making you hot and sweaty.
I am 5'6″ and wearing a size small. The top runs true to size. It is 100% Cotton. Black/White. Gingham print. Round neckline. Short sleeves, hit above elbow. Drop waist peplum. Two keyhole openings in back with tie backs for bows. Small: 0-4 Medium: 6-8 Large: 10-12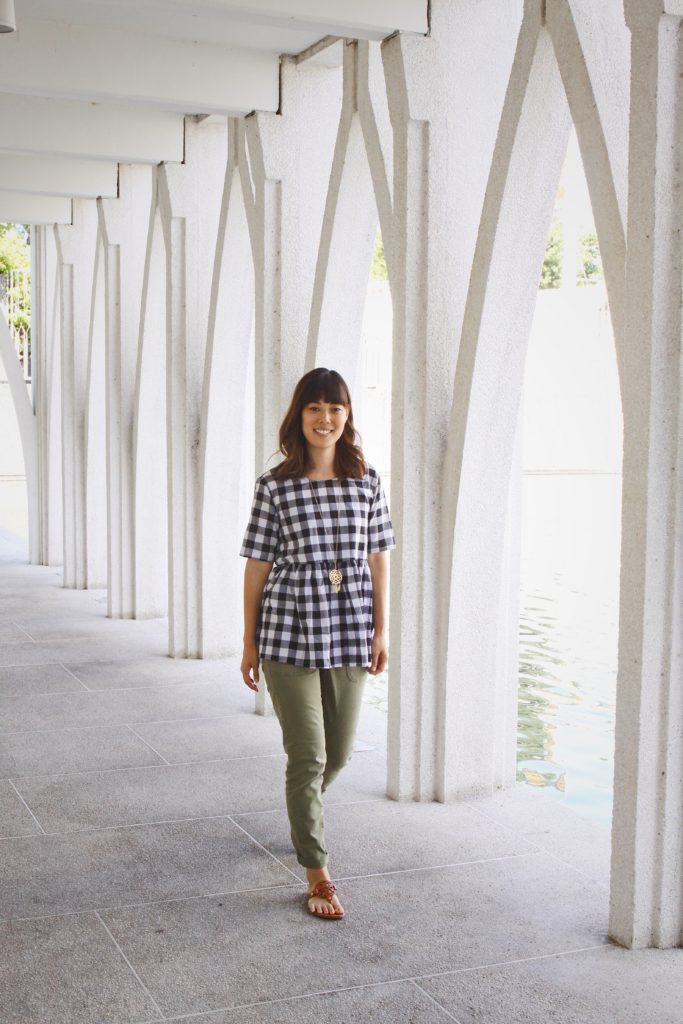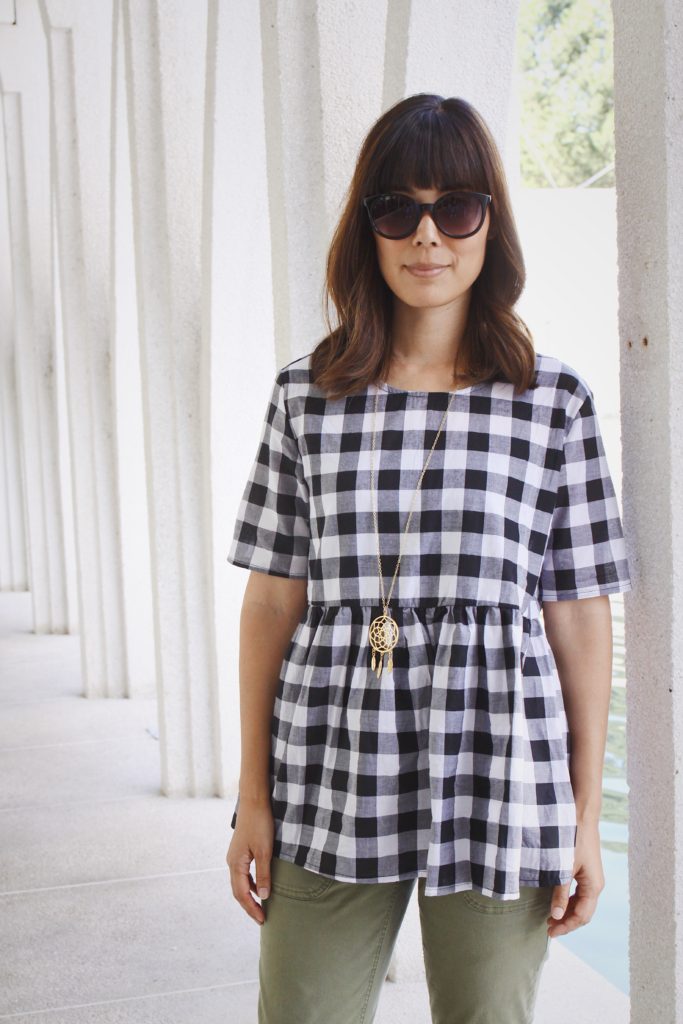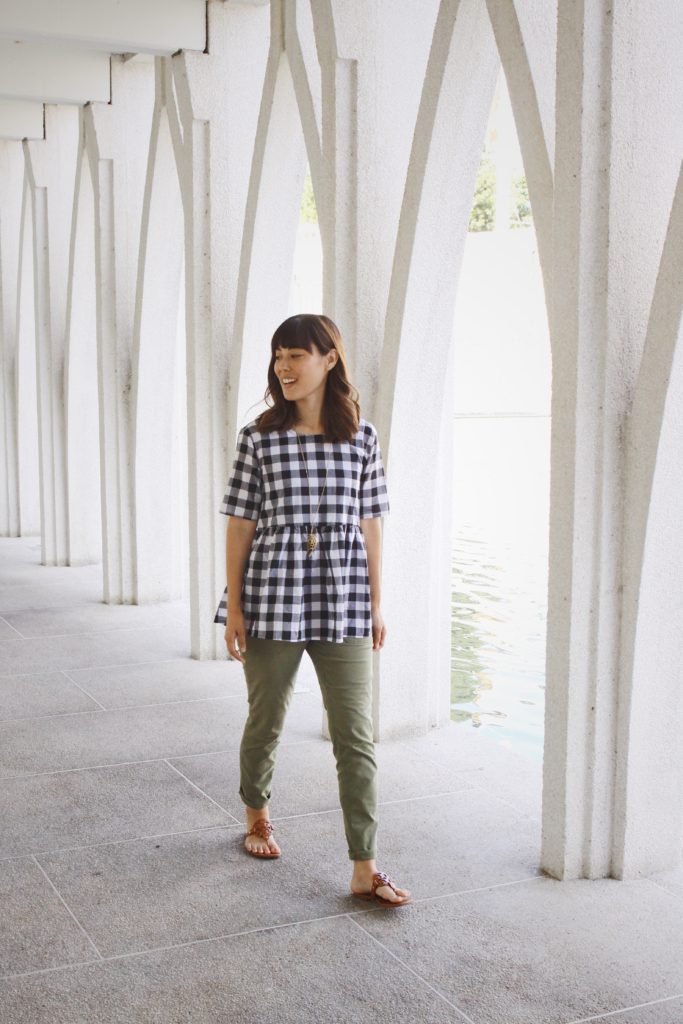 Here is a photo of the back of the blouse. It has this adorable tie back detail! I wore a black cami underneath so that you could see a peek of my back, but nothing else.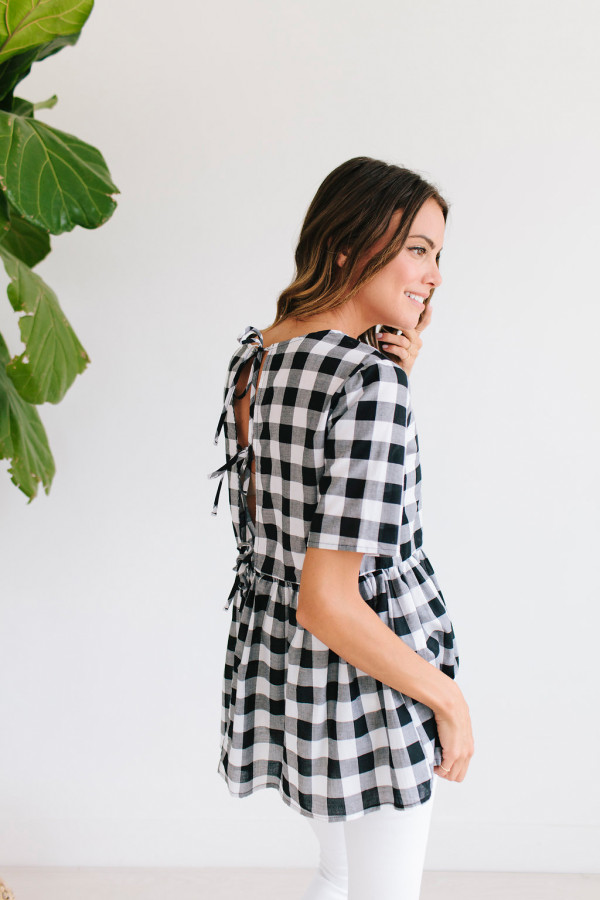 For a 15% blog reader discount on this top or any item at http://www.carly.shopmaxwell.com, enter promo code DOMESTICGODDESS at checkout! (Limit one per customer) Also, follow my shop account on IG for updates! @carly.shopmaxwell