As one of my early Mother's Day gifts, Lawrence got us tickets to the Northwest Trek Wildlife Park. I was excited because I'd been talking about going to this wildlife park since we moved to the Seattle area back in 2016. The park is located in Eatonville, WA which is about fifty miles outside of Seattle. It's an easy drive, but traffic can be an issue. We made sure to get up early and tried to get there as close to opening (9:30am) as possible. Spoiler alert: We got there around 10:30am. Hahaha!
We bought tickets online on Northwest Trek's website, because you save a few bucks per ticket when you buy them online! There were no lines, and in mid-May, the park never got uncomfortably crowded. Once admitted, we got tickets to the noon tram ride. The timing was great, because it allowed us to walk around the park for about an hour before we got on the tram. The tram is about 40 minutes long, and includes free roaming animals. It is the main attraction of the park.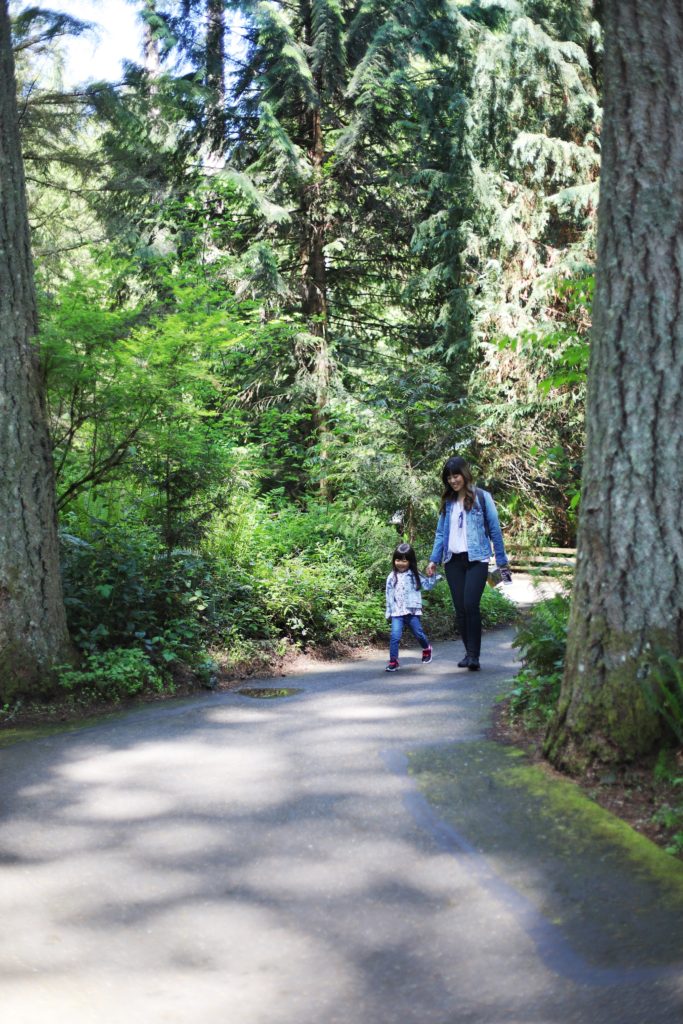 The park is beautiful and built into the existing landscape. There are tons of trees and paved paths for easy walking. All the animals at the park are native to the Northwest! We were a little disappointed, because the grizzly bear habitat was under construction. We also didn't see the gray wolves or the red fox. Their habitats weren't closed but the animals were nowhere to be found.
We did get to see black bears; exciting for Kaia because we just saw Pandas and there are black bears featured in it. We also saw a cougar, a lynx, a bobcat, raccoons, river otters, beavers, and a barn owl. The photo below is of one of the black bears!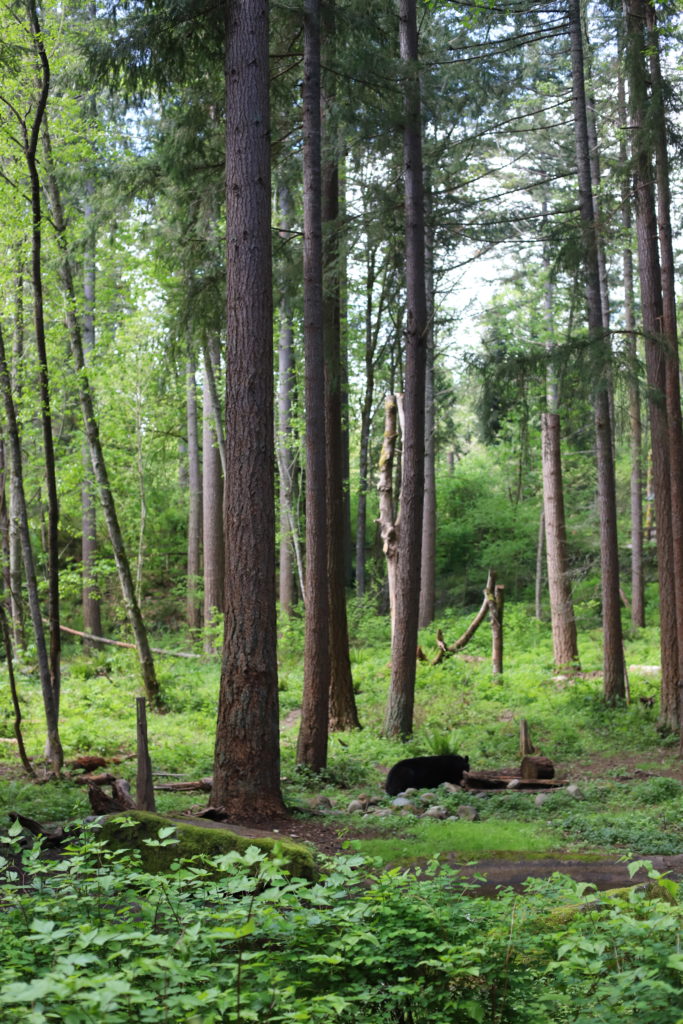 I also want to add that there's a big children's playground. They also have a cafe and a gift store. Our next visit we hope to check out the children's playground and also the nature trails! They have four miles of nature trails that we didn't get to, either.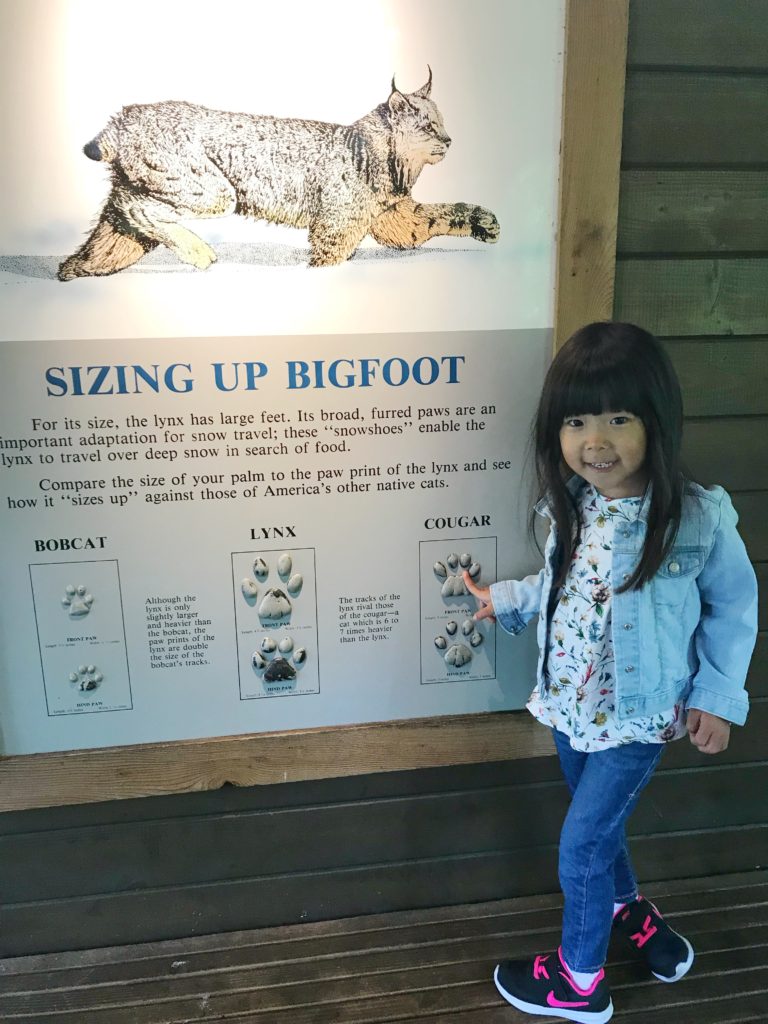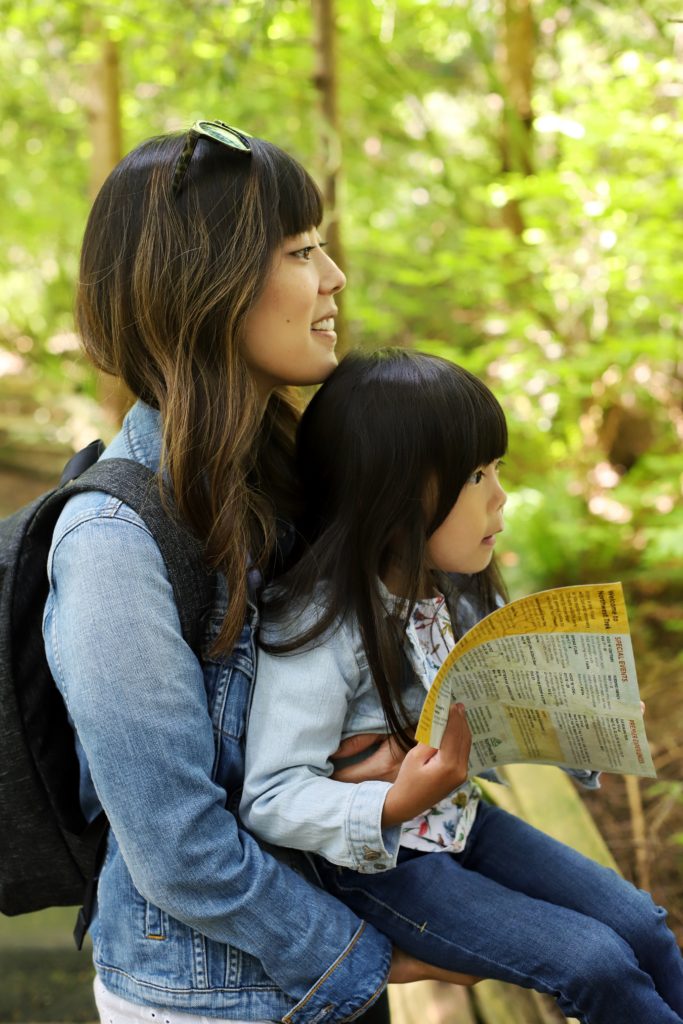 The 40 minute tram ride was our favorite part! It was fun and educational. We got the chance to see all the animals up close and personal. It was a gorgeous, sunny day so everyone opened the windows in their tram cars and enjoyed the views. Our tram/tour guide was great, too. We learned a lot about the animals, the environment, and conservation. A couple of tips – sit on the left side of the tram. There were better views of the animals and scenery from that side. Also, arrive at the tram station at least ten minutes before your scheduled ride. We were there a few minutes before noon, and everyone was already in line. Our seats were okay, but not the best.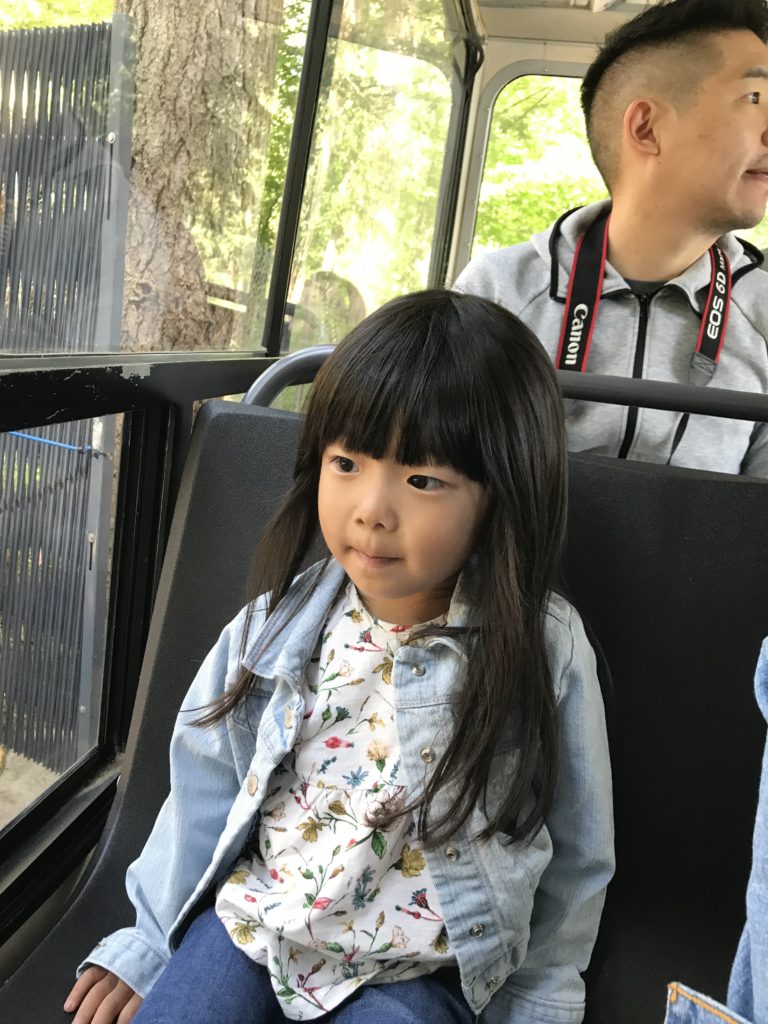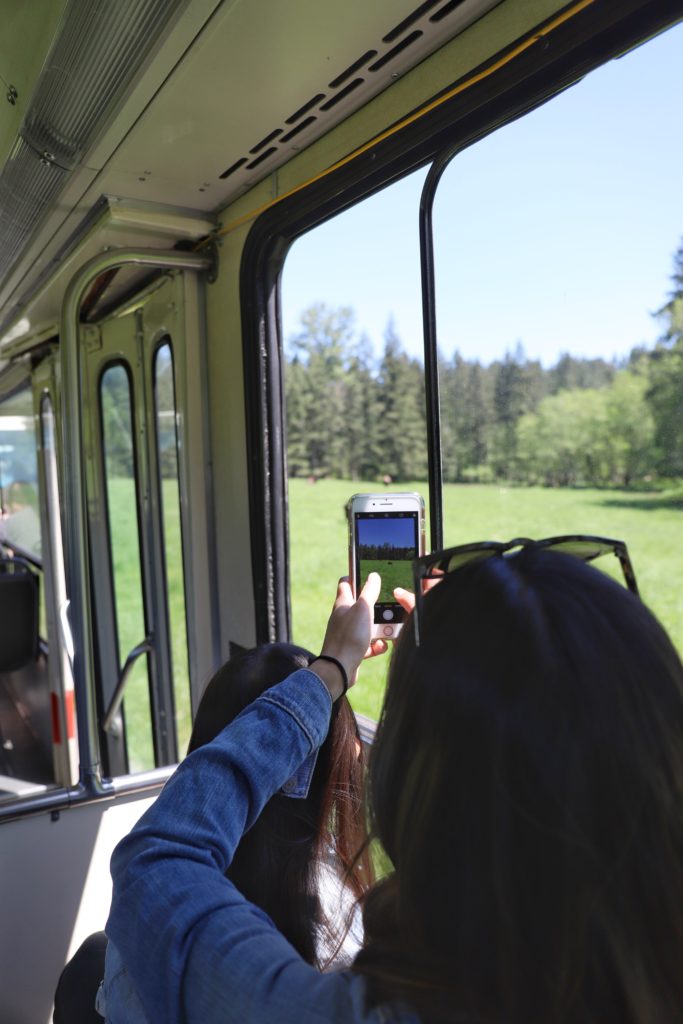 The bison had such a profound impact on Kaia that she had to get her own stuffed animal bison in the gift store. She named it Dyson. We also saw caribou, black tailed deer, mountain goats, bighorn sheep, painted turtles, and a family of ducks.