(Sponsored: My family and I received complimentary passes to Pacific Science Center, The Mysteries of China IMAX documentary, and the Terracotta Warriors exhibit. Pacific Science Center is hosting the exhibit from April 8 – September 4, 2017. All opinions are my own.) 
Many years ago, my husband backpacked through China and saw the terracotta army in its natural state at the museum in Xi'an. He told me it was one of the highlights of his trip! I filed it away into my mental file cabinet of places I wanted to see one day. When I got wind that the Terracotta Warriors exhibit was in the Pacific Northwest, I knew we couldn't miss it!
It was our first time visiting Pacific Science Center. We were all very excited to see what was in store for us. We had tickets to watch the documentary, "Mysteries of China" and stopped at the theater before the exhibit. Did you know that Pacific Science Center has two state-of-the-art IMAX theaters?
The documentary is about 45 minutes long and provides a rich history on China's Qin Dynasty and the discovery of the terracotta army. I highly recommend watching it! It gives you a better sense of what you will see in the exhibit. Even Kaia sat through most of it. That's a big win in my book.
Next, we took our timed tickets and walked over to the exhibit entrance. The exhibit lets in ticket holders every 15 minutes. We walked in and waited for someone to let us into the exhibit. After a quick welcome, we were free to go anywhere we wished. Visitors quickly discover that the exhibit itself is a mixture of actual terracotta warriors, recreated figures and warriors, interactive exhibits, and activities.
Here are some photos from the exhibit: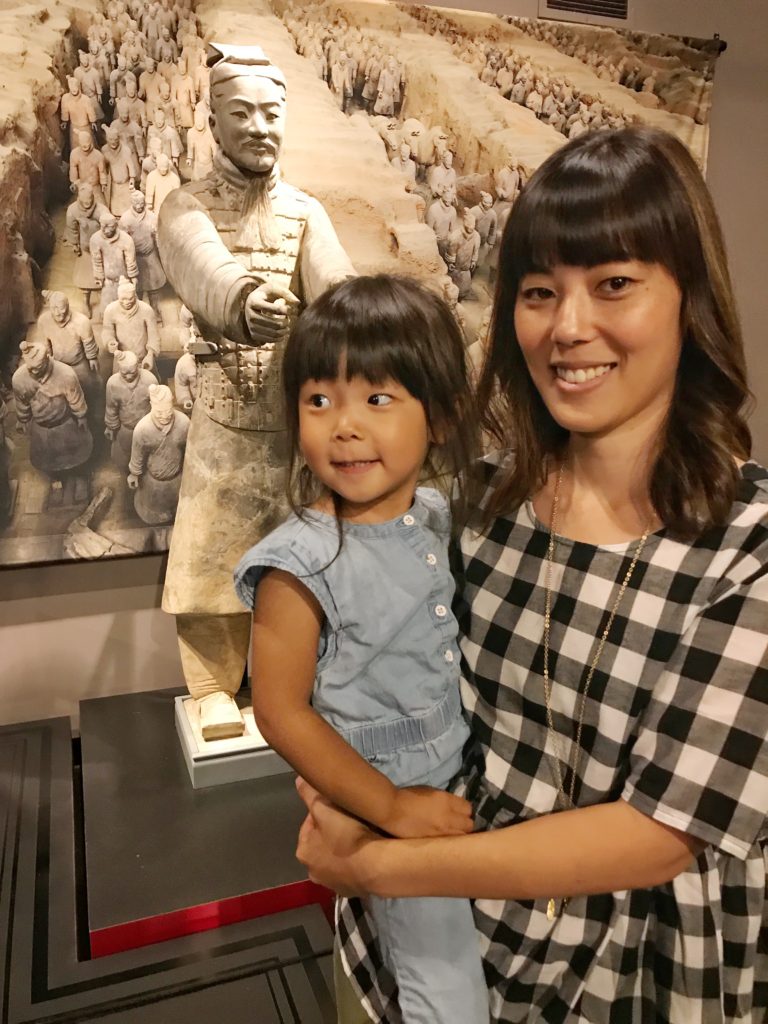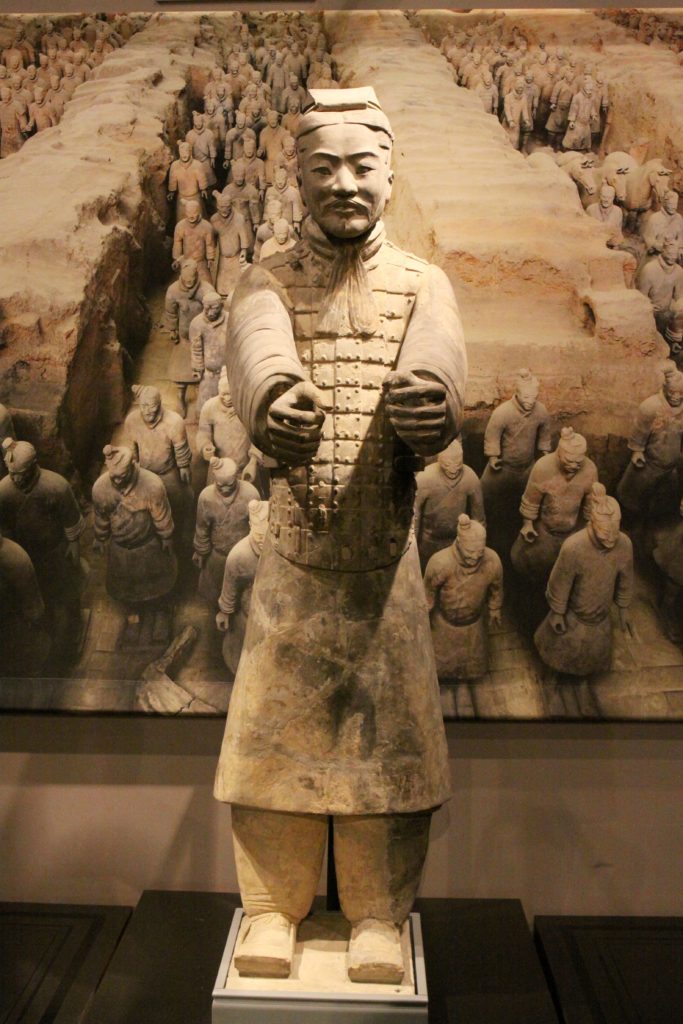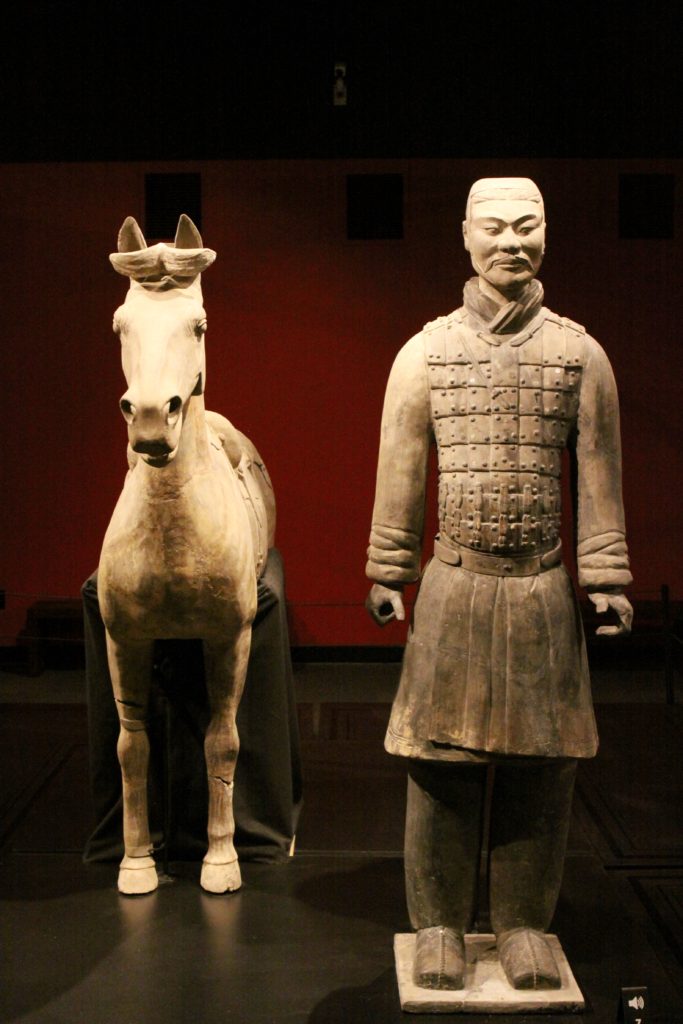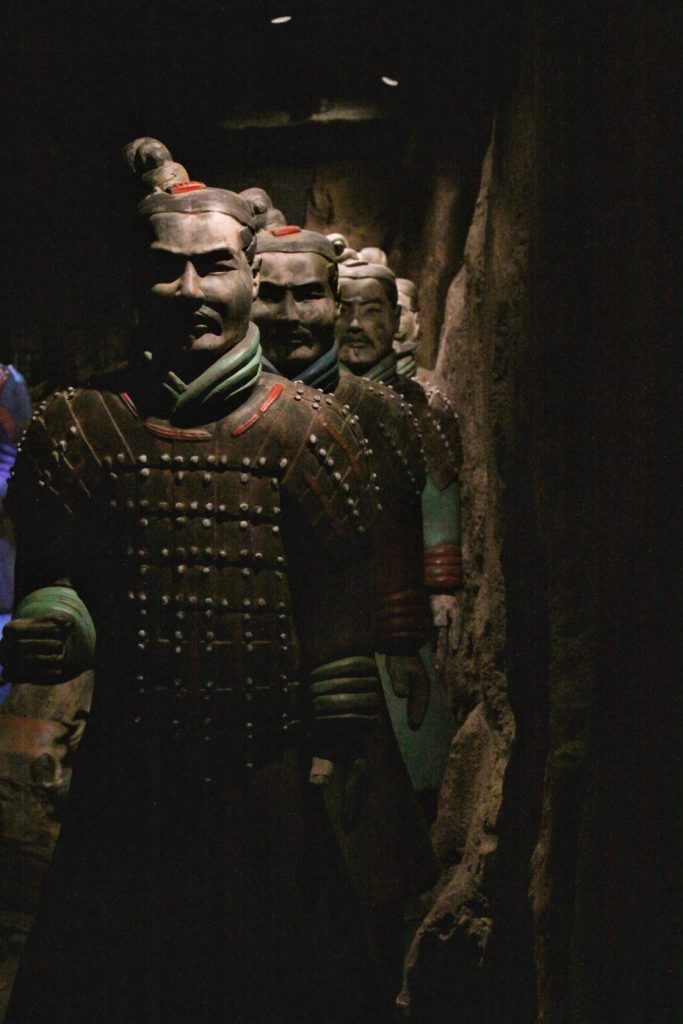 Above all, seeing the terracotta warriors in person was amazing! We really enjoyed our time at Pacific Science Center! It's a great place for families because there are attractions for both adults and children. No doubt we will absolutely be back to visit again. If it were up to Kaia, we would go every day. She had a meltdown when it was time to leave and we had to drag her out by her ankles.