This post is in partnership with Crest®. All views expressed are my own.
As many of you know, last year was rough for me. I went through a six month long IVF cycle that had me on various hormone injections. I was on a drug that put me in a medically induced state of menopause for three long months! Back in December, I was suffering from so many symptoms that left me feeling sick and exhausted. My body was in desperate need of a detox.
At the beginning of 2018, I vowed that I would take both big and small steps to get back to a healthier me. I have decided that this is the year I try everything that is within my grasp to better my health, including a super simple toothpaste swap with the help of Crest. Scroll down to "self care" to learn more!
Here are some steps I am taking to get healthier this year.
Clean Eating
Diet is one main component to getting healthier. I have upped my intake of vegetables and some fruits. I am buying mostly organic produce these days. No red meat. No gluten. No soy. Very little dairy. It is all a work in progress as I have been eating horribly for months, and I believe it has exacerbated my endometriosis and Hashimoto's thyroiditis.
I have been able to stick to my clean eating goal by eating from home 95% of the time. As a stay at home mom, this is easier to do because I'm not going into an office every day. However, I believe you can still eat cleanly if you work outside of the home. It takes time management and discipline, but it can be done! I spend a lot more time in the kitchen cooking and meal prepping. I also spend a lot more time in the grocery store reading labels and buying fresh produce for the week.
It's all about priorities. I am prioritizing my health now, and diet is my #1. If I can help it, I no longer shop with my daughter in tow. I go to the store when she's in school or when my husband is home to watch her. I've found that shopping with a little one leads to a lot of distraction and I am a slow, distracted shopper as it is.
My meal prep involves looking ahead on the calendar in my phone and scheduling out meals/recipes for the week ahead. This helps me to form my shopping list. I base my weekly meal plan on my local supermarket's weekly coupons.
Workouts
Last year, I fell off the workout wagon hard. I am clawing my way back little by little. I have seen the most progress from keeping my workouts short and sweet and limiting them to three times per week. My workouts consist of about fifteen to twenty minutes of cardio such as walking on the treadmill. I spend another five to ten minutes lifting weights and doing squats/lunges. On the days where I don't work out, I try to squeeze in a nature walk (my favorite activity ever) or outdoor time chasing my daughter around on her scooter.
The most important thing about working out is getting creative when you get bored of the same exercise routines. In previous years, I have pushed myself to finish work outs that I hated or were mostly too hard or strenuous for me. This led to quick results, but it was also temporary. I would drop those exercises almost immediately once I got my results, and was left frustrated and feeling bad about myself.
Self Care 
As busy moms, aren't we all guilty of forgetting to take care of ourselves? I have preached about self care for years, but have yet to really put myself and my needs first most of the time. I think this is where the "small" steps in my wellness journey come in. Self care doesn't have to take up a lot of time. For me, it is a hot bath or shower at night to help me relax and get to sleep. It is remembering to heat up some water and enjoy a cup of tea. It's even listening to classical music on my phone throughout the day to keep me feeling calm and centered.
Did you know that keeping up with our daily hygiene and beauty routines is self care, too? Recently, I've switched my toothpaste to Crest Gum Detoxify and I'm so happy I did! I am always looking for ways to get healthier without a lot of effort, and this swap was a no brainer.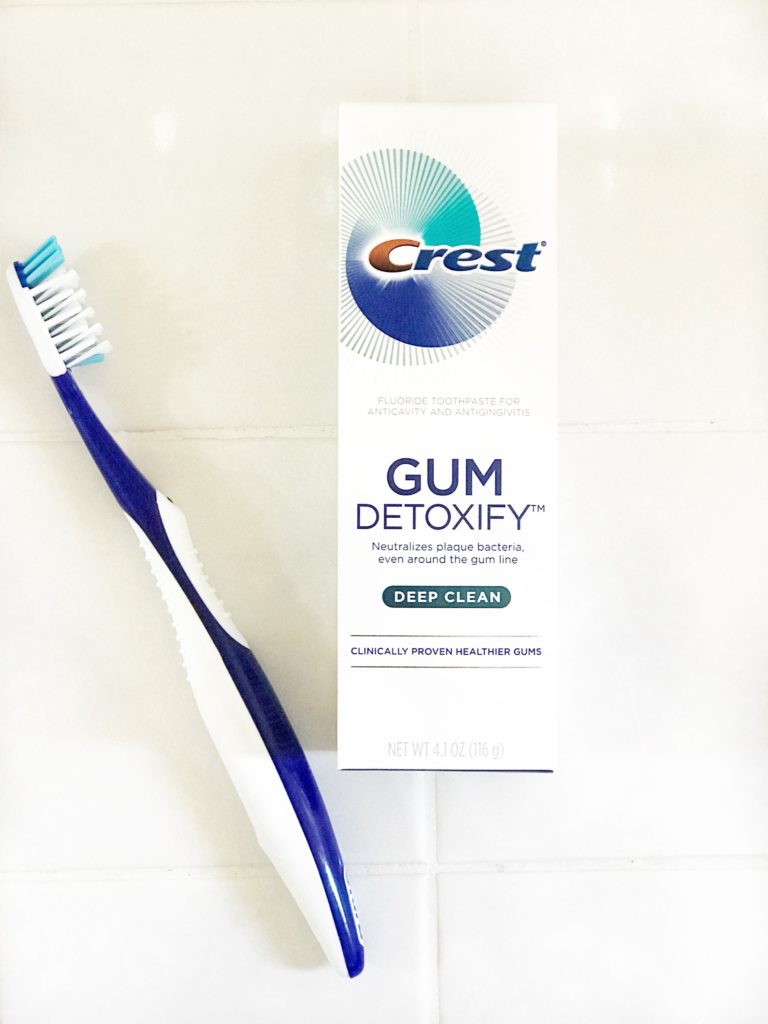 Crest Gum Detoxify has Activated Foam technology that reaches below the gum line, and is clinically proven to improve gum health. It also gives my mouth a really clean, fresh feeling! I've been using Crest Gum Detoxify as my main toothpaste for awhile now, and I am really pleased with the results so far. I hope my dentist is, too! Gum health is so important, and this is one easy way I can help my gums and my health. #ForGumsSake.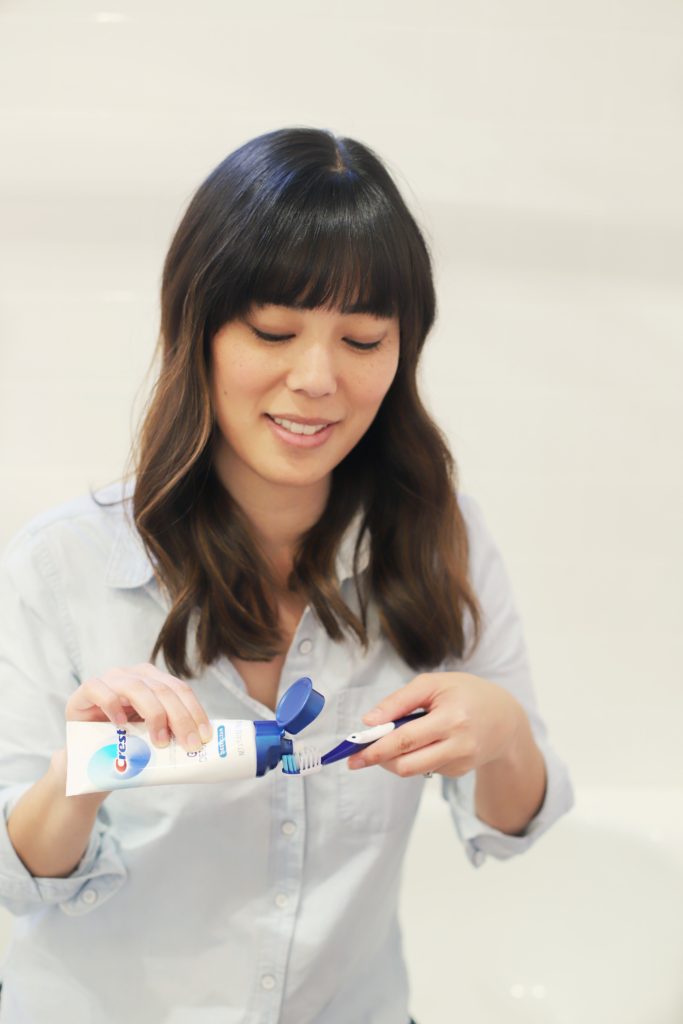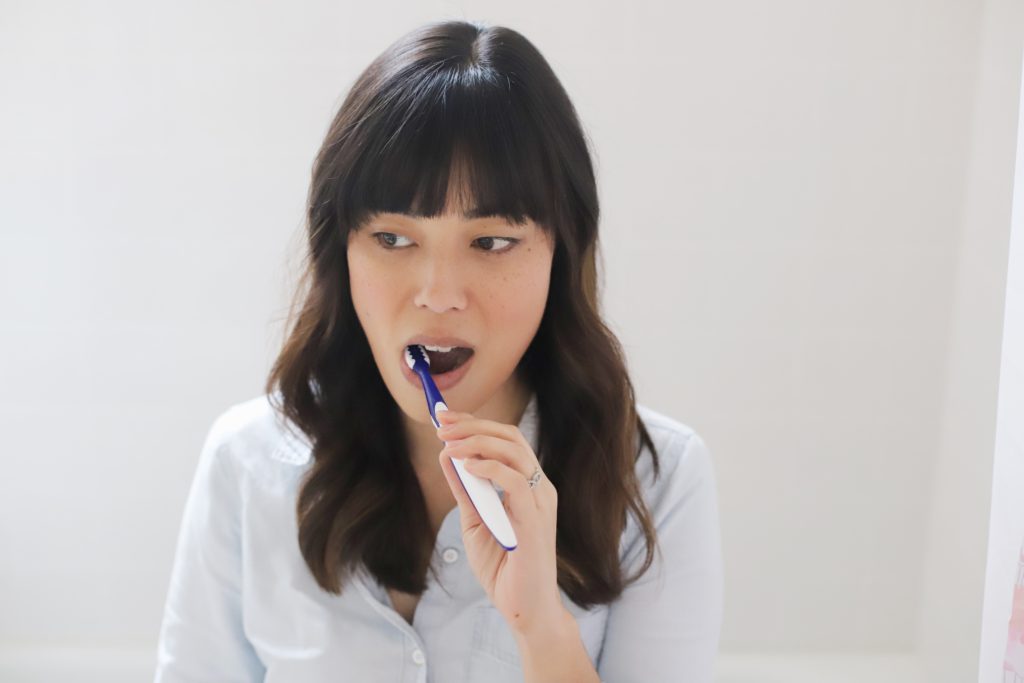 Find out more about Crest Gum Detoxify toothpaste here! And be sure to check out the $2 off coupon from this Sunday's past newspaper if you'd like to try it for yourself.
How are you getting healthier this year?