Wedding gifts can sometimes be an awkward subject. There is always chatter about guests who give registry gifts, non-registry gifts, cheap gifts, strange gifts, or maybe none at all. Some couples don't want or need wedding gifts. Others do. And how many times can I say "gifts" in this short paragraph?
Anyway, I thought I'd share with you a few of the most heart-warming and thoughtful items we were given. Just thinking about all the generosity and love from our guests gives me warm fuzzies!
Art: Our friend/mechanic (who also happens to be an art collector) gifted us an amazing watercolor painting. How cool is that? He often combs flea markets and estate sales to find little jewels – which is how he came across this one. It makes me want to go on Antique Roadshow and find out the history behind it!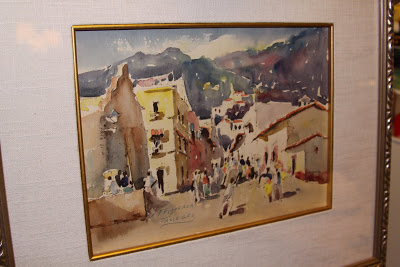 Handmade dish towels and Wooden Spoons: As part of her gift, my awesome friend from grad school handmade these adorable little dish towels (which we use frequently). She also gave us two wooden spoons and wrote us a special message. I loved it so much, I thought I'd share it with you all.
When my parents got married a dear family friend gave them a wooden spoon with their wedding gift. She came from a small village in the U.K. where it was tradition to give the bride and groom a wooden spoon. This was to symbolize that no matter what life may bring, may your home be filled with love and may a pot on your stove always be full. Many wishes for love and full pots.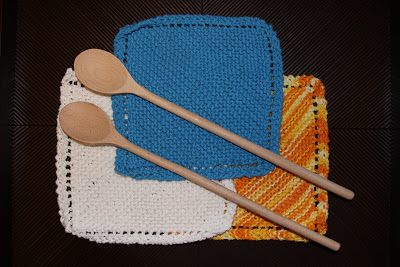 Tea Kettle: This was an item off our registry that I was stalking big time. This gift was given to us by my brother's two best friends. We've known these guys for years. They are starving students, and the fact that they found it in their hearts to get us a gift blew me away. It meant so much.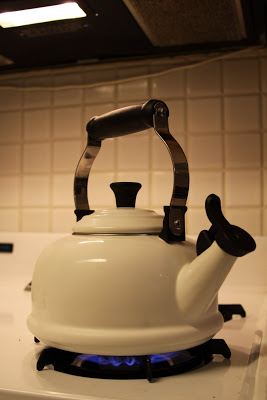 I was speechless after reading so many sweet cards, messages, and notes from friends and family. In some cases, the card meant more to me than the gift.
What are some the most meaningful wedding gifts you've received? Were you blown away by the generosity and thoughtfulness of your guests?
All pictures courtesy of Mr. G and our amazing new camera!