This post is in partnership with Walmart (#walmartcommunitytable). All views expressed are my own.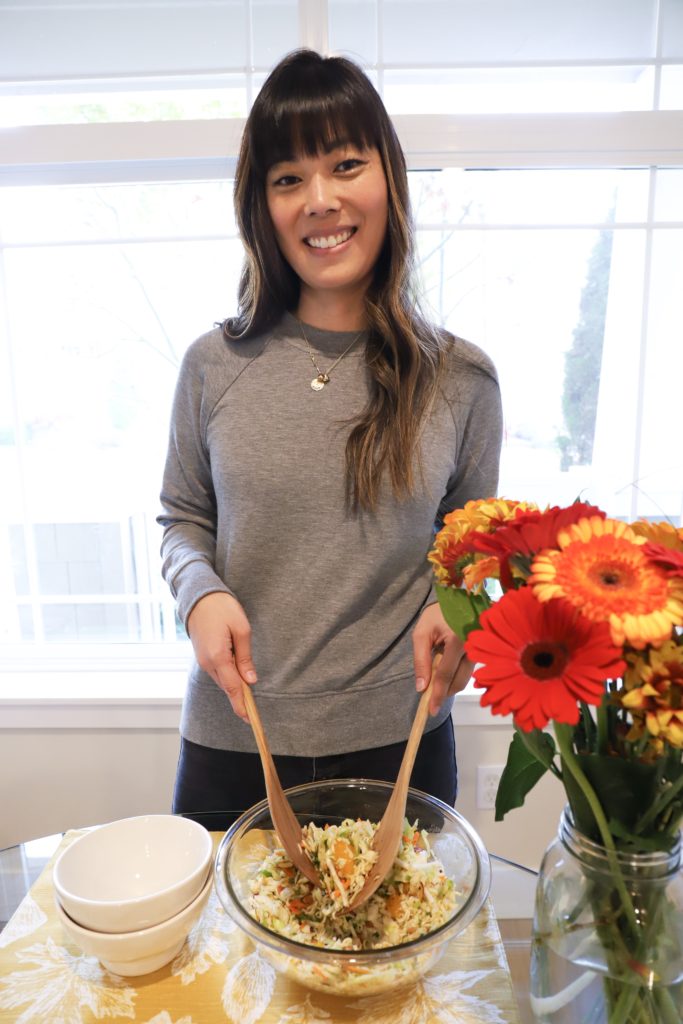 I've joined forces with Walmart to celebrate how food brings people together. Being a part of the #WalmartCommunityTable initiative means so much to me because cooking family recipes reminds me of my grandma who passed away a few years ago. It is a way for me to feel connected to her and also a chance to share a piece of my Japanese American heritage with you all.
This salad has been part of my family's holiday meals for generations. I love that it is full of fresh ingredients and is a lighter complement to heavier holiday dishes.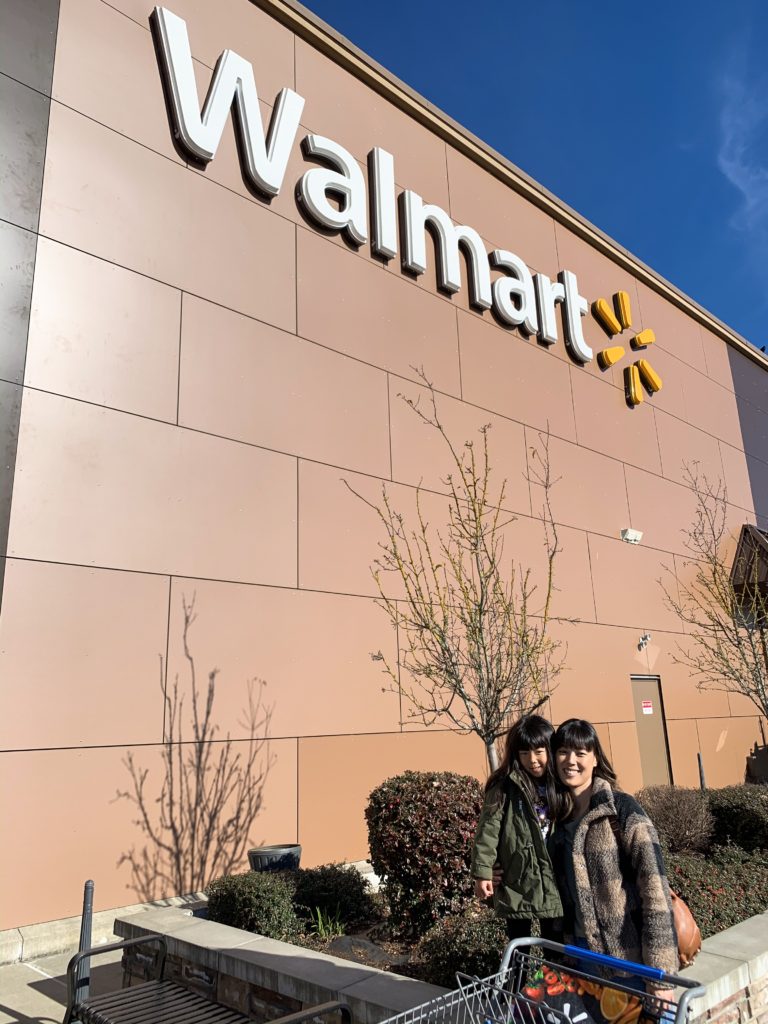 Walmart Grocery makes it so easy for me to find everything I need! They have a wide variety of fresh produce including tons of organic options. I love that I can grab all the ingredients this recipe calls for and also shop for other household items all in the same trip!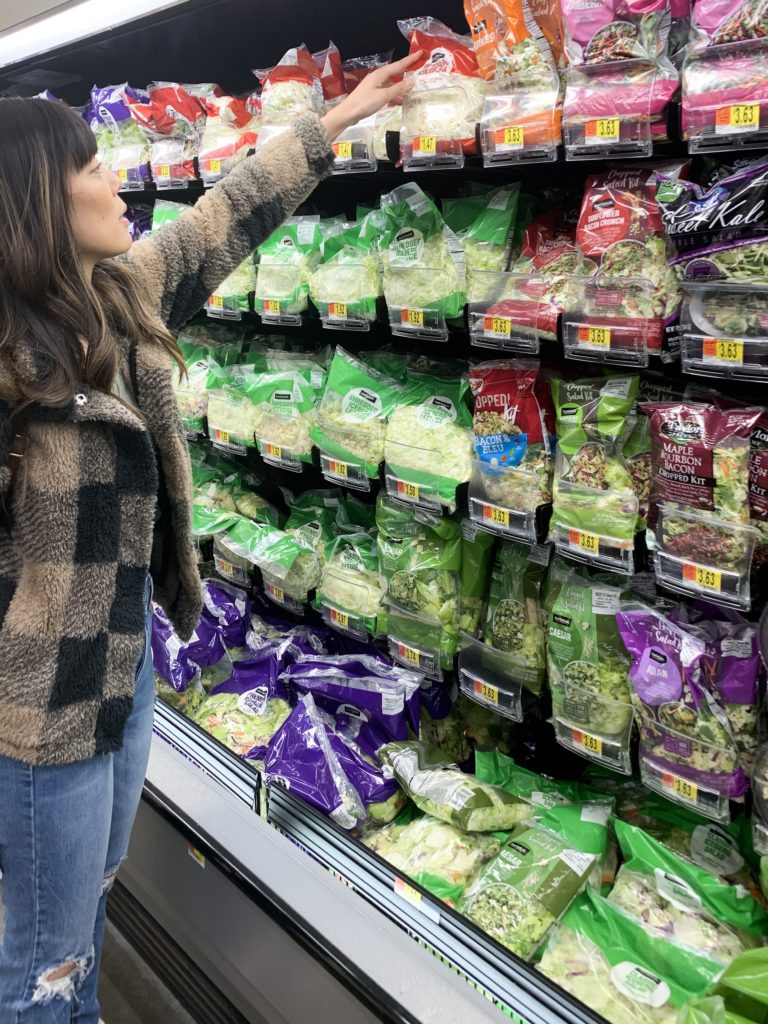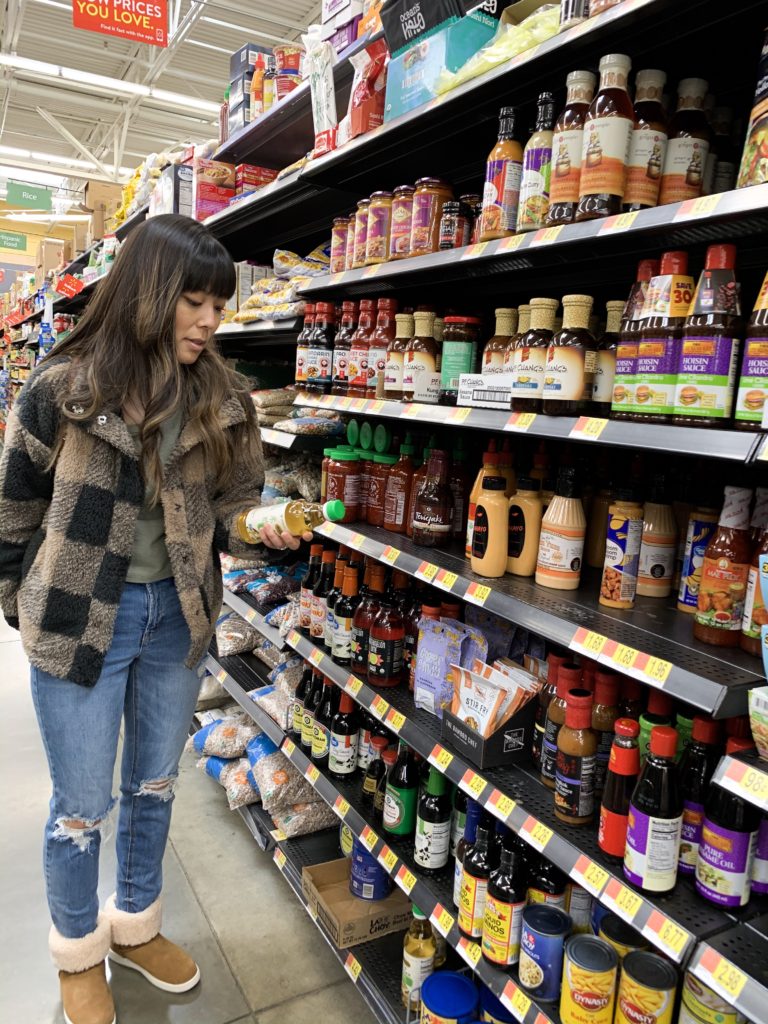 Cooking these days is a family affair! My mom stopped by to share all of her tips (included in the recipe below) for making the salad taste amazing. We had three generations in the kitchen at once, and we all loved it!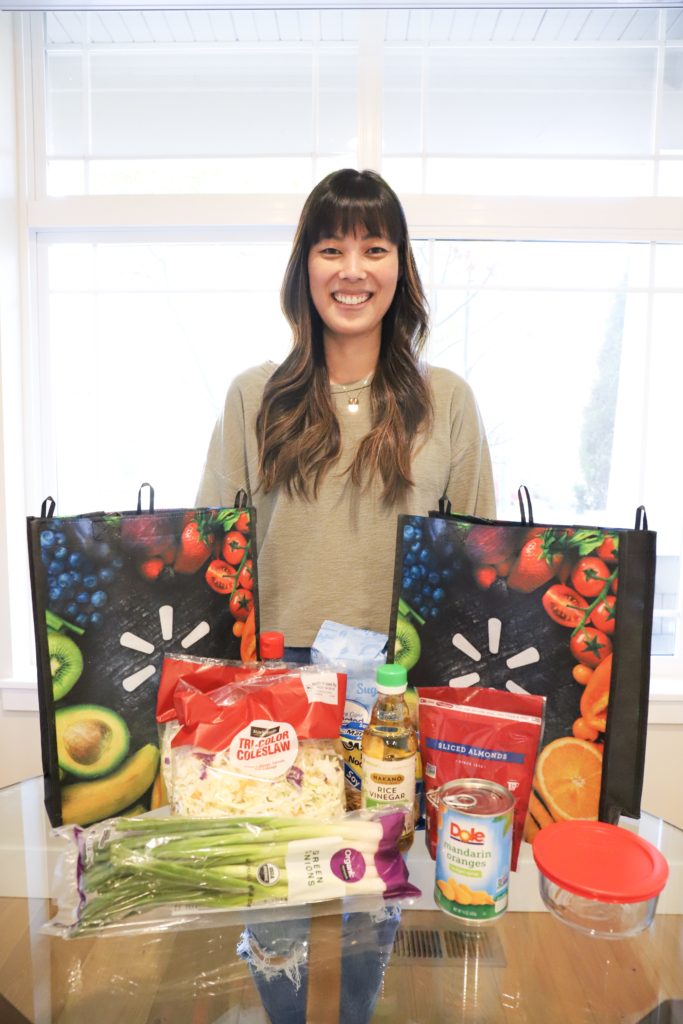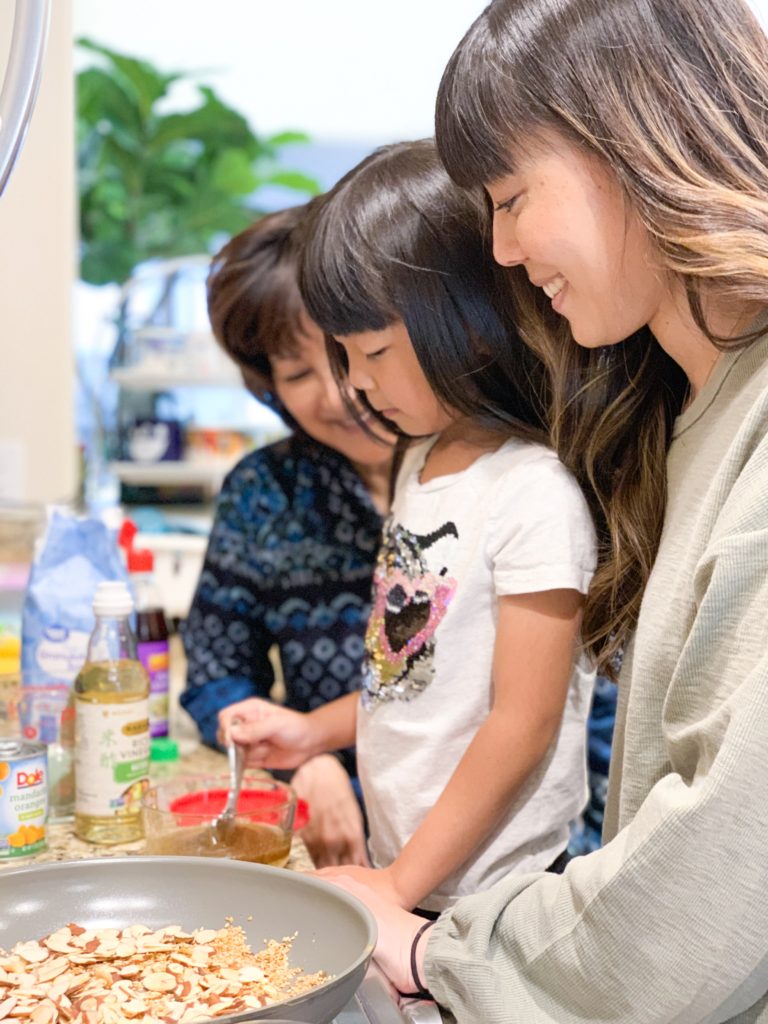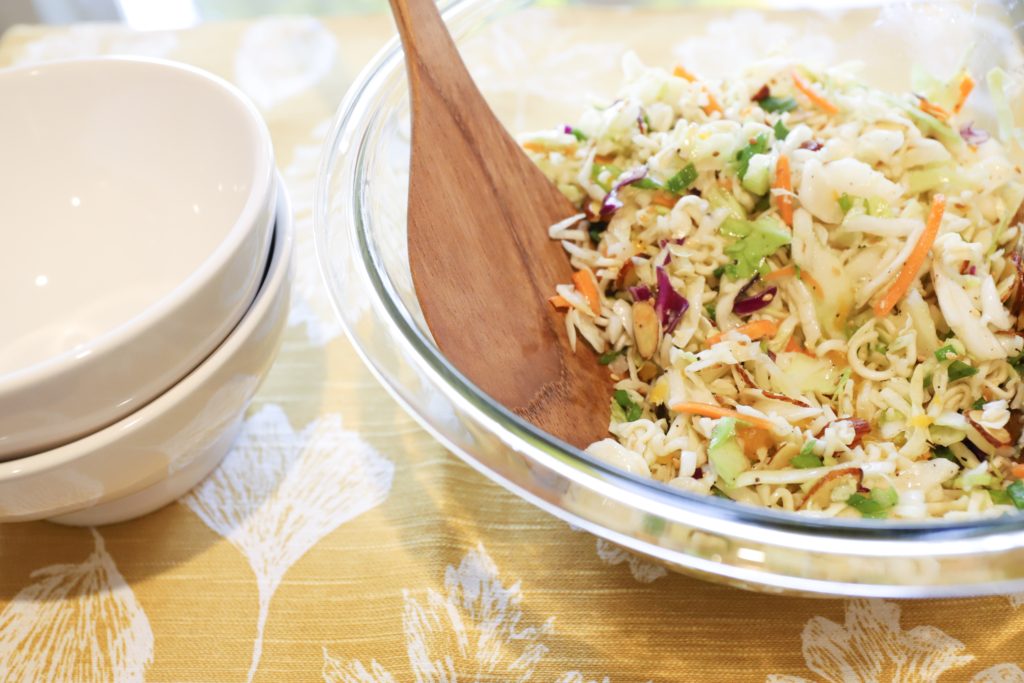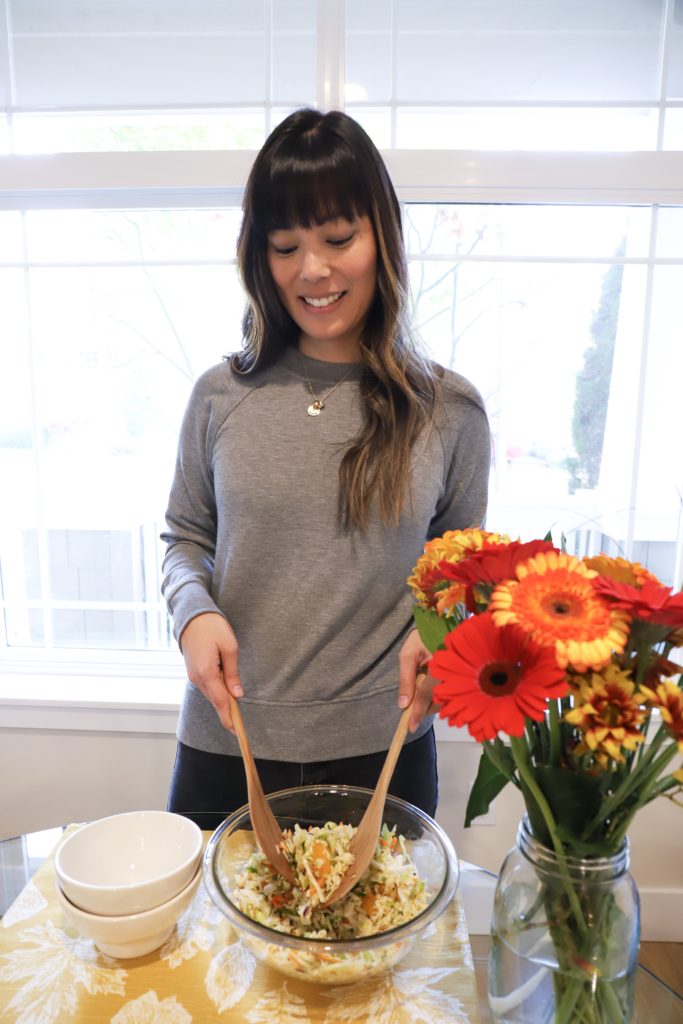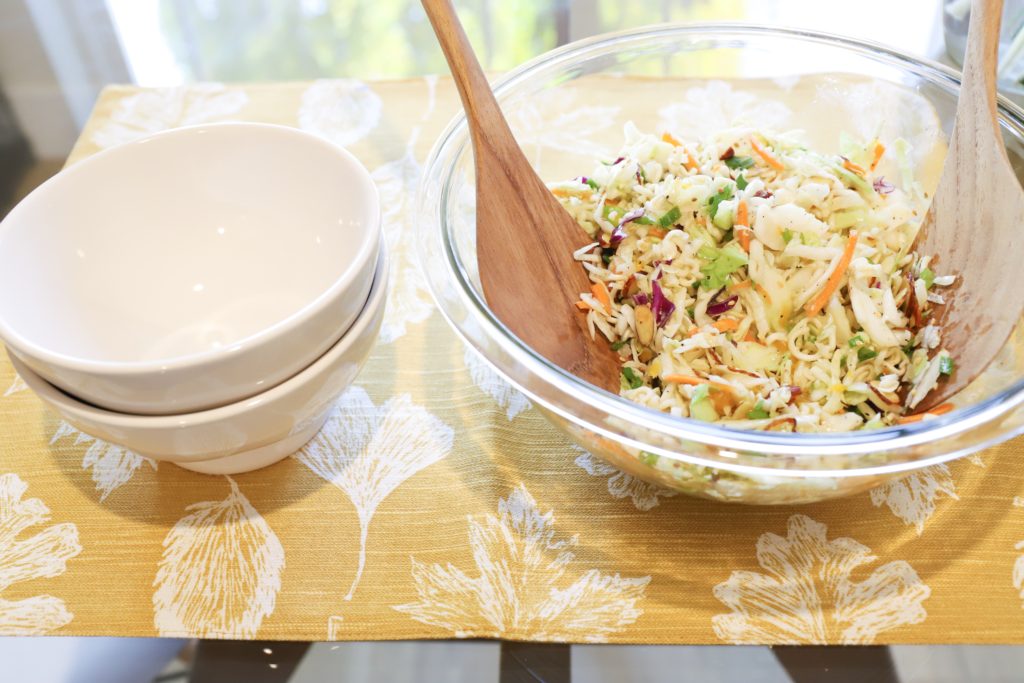 Cabbage Ramen Salad Recipe
1 head of cabbage OR 1 package of pre-shredded cabbage (I used the tri-color cole slaw which includes carrots and red cabbage. It cuts down on prep time, and gives the salad a nice pop of color).
4-5 stalks of green onion (I used organic green onions).
1 package of ramen noodles any flavor (I used Maruchan, but you can use any brand).
1 can of mandarin oranges
1 package of sliced almonds
3 tablespoons of sesame seeds
Dressing
1/4 cup sesame oil
1/4 cup vegetable oil
3 tablespoons of rice vinegar
1/2 teaspoon of pepper
3 tablespoons of sugar
Salt to taste
Make the dressing by combining all the ingredients in a lidded container. Close container and shake up the dressing. Once dressing is mixed well, place it in the refrigerator. We usually let the dressing sit for at least four hours. If you have time, make the dressing the night before to let the sugar dissolve and flavors combine.
Prep the produce. Shred the cabbage. Thinly slice the green onions. Drain the mandarin oranges. Set aside.
Toast the sliced almonds and sesame seeds together in a small pan over low heat. Keep a close eye on it so it doesn't burn. Once toasted, turn off heat and let cool.
Break up ramen noodles while still in package. My mom and I used a meat tenderizer to break the noodles into smaller pieces. Whatever works!
Combine the shredded cabbage, sliced green onions, mandarin oranges, almonds, and sesame seeds in a big bowl. Add ramen noodle crumbles on top.
Add dressing last and mix well. You can eat it right away or put it back in the refrigerator to sit for about an hour so the dressing soaks in, and the ramen noodles get soft.
I'd love it if you shared your favorite recipe with me. Be sure to use the hashtag #WalmartCommunityTable when sharing on social media!