This post is from 2017. For an updated Old Navy Toddler Girl Spring 2018 Guide, check out THIS POST!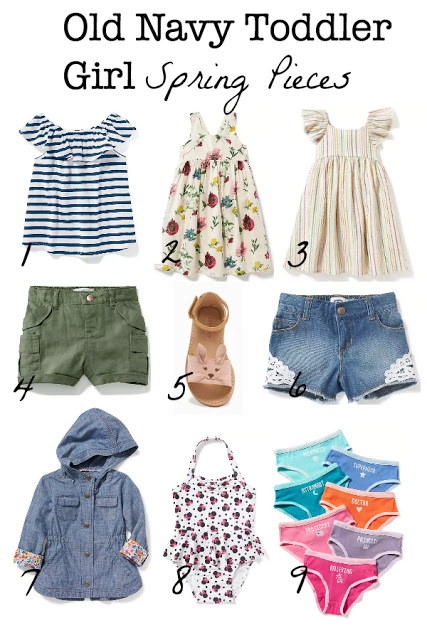 I know I refer back a lot to Old Navy, but I can't help it because I'm addicted. Most things are always on sale. I can get really good prices on cute, trendy clothes and basic play stuff, too. I am also concerned with quality and durability and have never had a problem with ON. Although I can't freely speak about shoe quality. I usually don't buy shoes for Kaia at Old Navy, but those critter sandals are quickly changing my mind.
I intend to share much more about my desire to clothe Kaia (and myself) in cute yet affordable pieces. I follow tons of moms on blogs and social media. A lot of the looks I see are SO adorable, but also not within my budget. I assume that maybe some of you are in my same position? You want your kid to look cute but you don't want to break the bank. Let's face it…sad but true, they're going to grow out of these clothes!!
Ok, if that's you, you are in the right place.