The past five months have been a whirlwind with our new pup. I have questioned more than once why we ever decided to get a puppy; let alone a male one. He pees everywhere he's not supposed to. He is always on the chase, and looking to create mischief. He is a little perv who likes to snuggle in ladies' bosoms and touch their bare legs.
But despite all of it, he's been the newest love of our lives. He steals our hearts away every day. He's the best kind of funny: the kind of guy that doesn't know it, but he's hilarious. He is covered in baby fat and is so squishy and huggable. Did I mention he's now FIFTEEN pounds?! Big boy.
Bottom line: We love our little Hank SO much. His presence in our lives is therapy for the soul.
Henry at 2 months when we brought him home.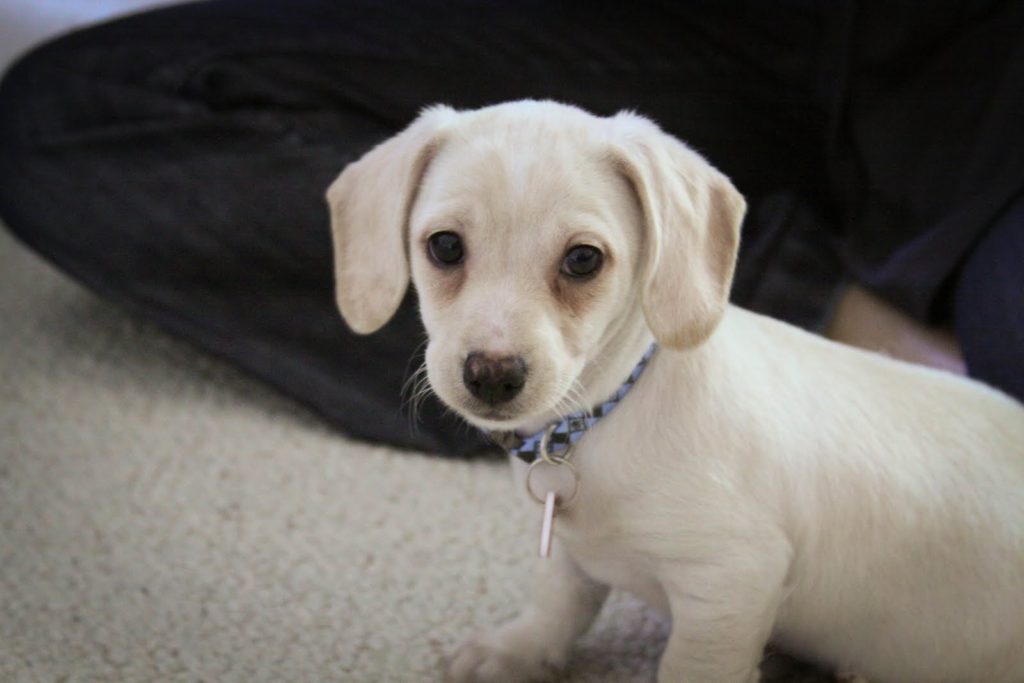 And here he is today (with his red chew bone).