Remember when we first visited this little newborn?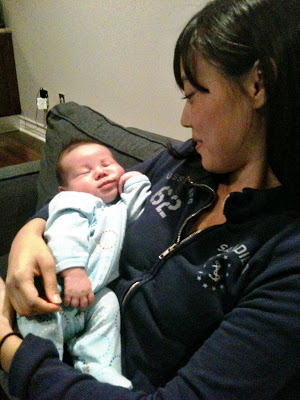 Well, six months is a long-ass time, because now he looks like this. (And somehow I look the same. It's magic!)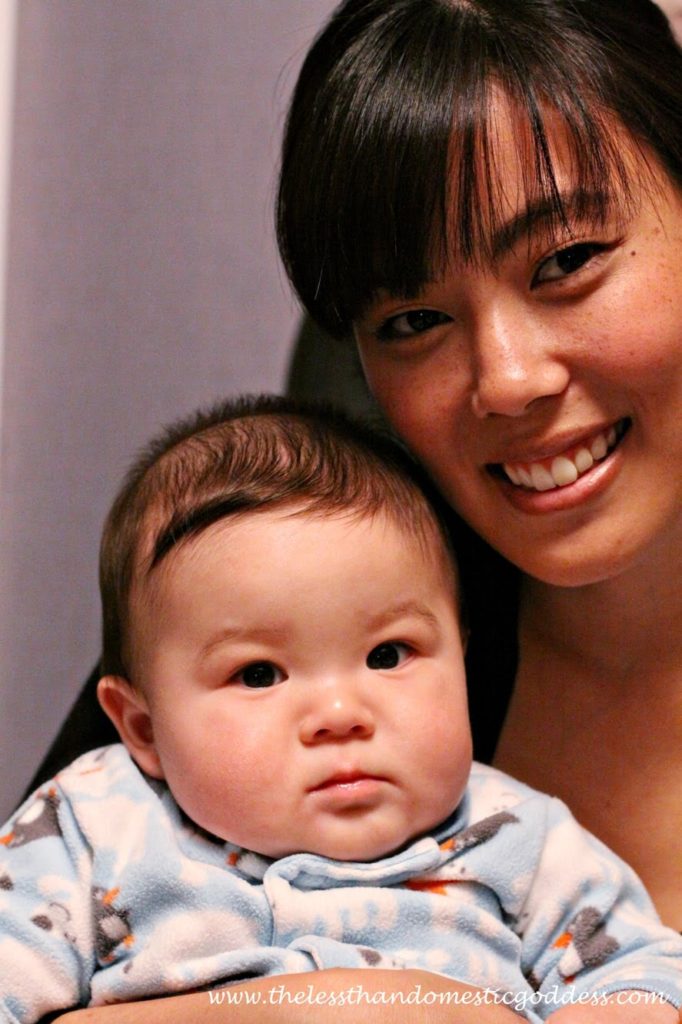 L and I got to babysit the friendliest, pudgiest, most adorable bundle of smiles in the world this weekend; and his name is Thomas.
While we were watching 'lil Tommy (which was only for a few hours), we were both such nervous wrecks that there was no real time to really revel in his cuteness. I was sweating like a hog, because I was SO scared I was going to drop him on his head or something.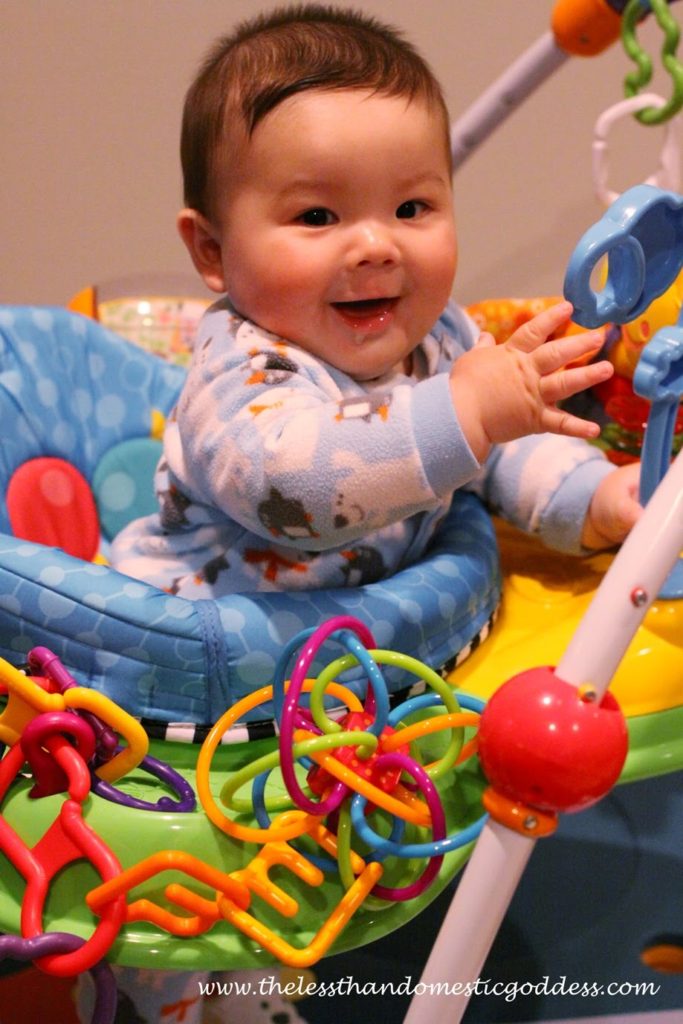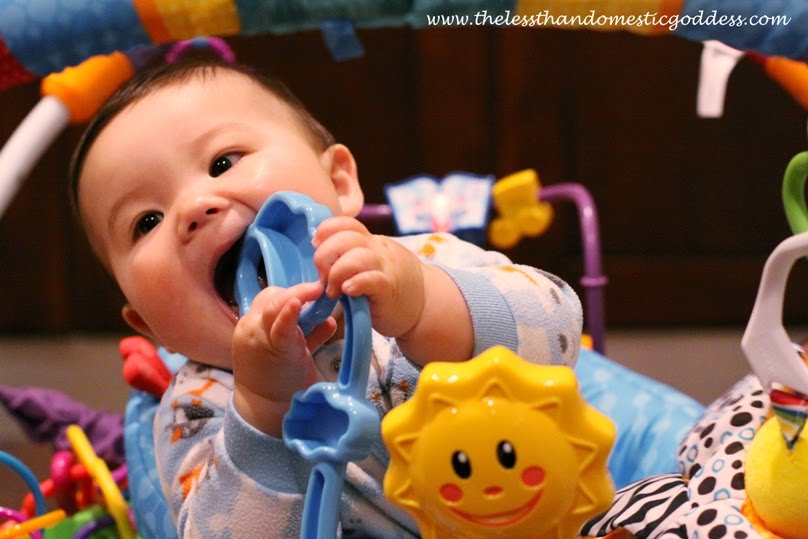 Yet, now that I am looking back on pictures, I know how full my heart was on Saturday night. Tommy definitely spoiled us as he was such a good baby. I don't say that lightly. He played in his jumper, took his bottle, and fell asleep in less than two minutes. His mama tells me he's usually like that.
Baby fever is back, and at dangerously high levels!