This post is in partnership with Crest®. (#BetterWayToCharcoal #VanillaMintCoconutOil) All views expressed are my own.
Activated charcoal seems to be all the rage with everything from bar soaps to face masks. I have been curious about charcoal products specifically charcoal toothpaste. However, I think the potential messiness and worry over the charcoal flavor (what does it taste like?) has stopped me from trying it.
I decided to give Crest 3D White Whitening Therapy with Charcoal toothpaste a try. I have liked some of the other Crest 3D White Whitening toothpastes (like Crest3D White Whitening Therapy with Coconut Oil that I share below) so I was interested to see how I would like this one.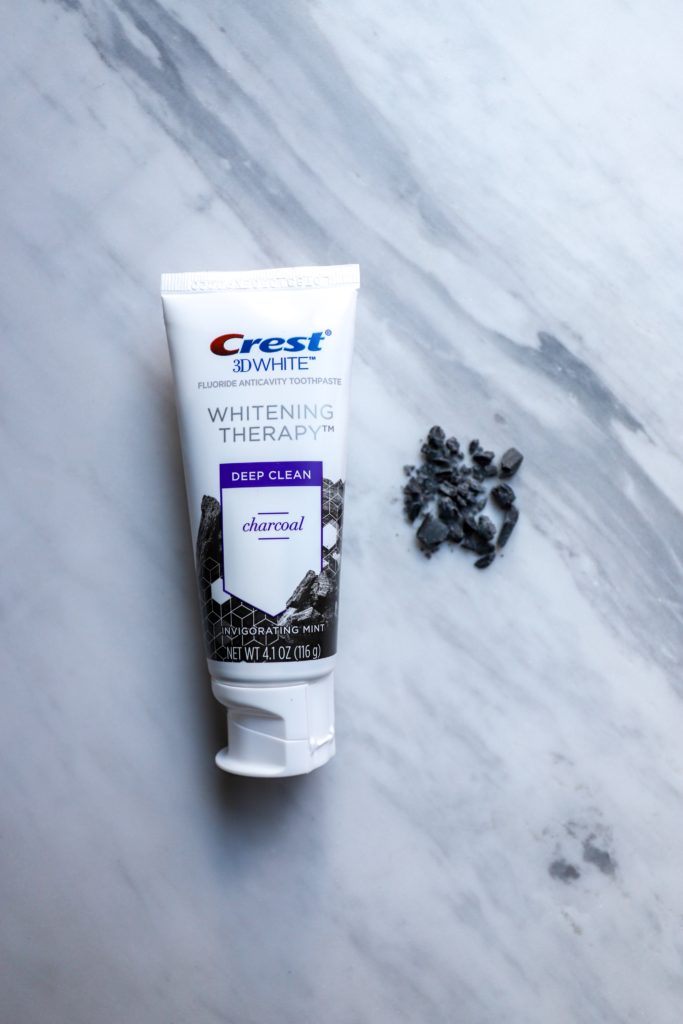 My first impressions were that it smelled really fresh and minty. I was also expecting a messy charcoal powder that might stain or get all over my sink, but instead the toothpaste was a pleasant black and white striped paste. It foamed up grey and lightened as I brushed.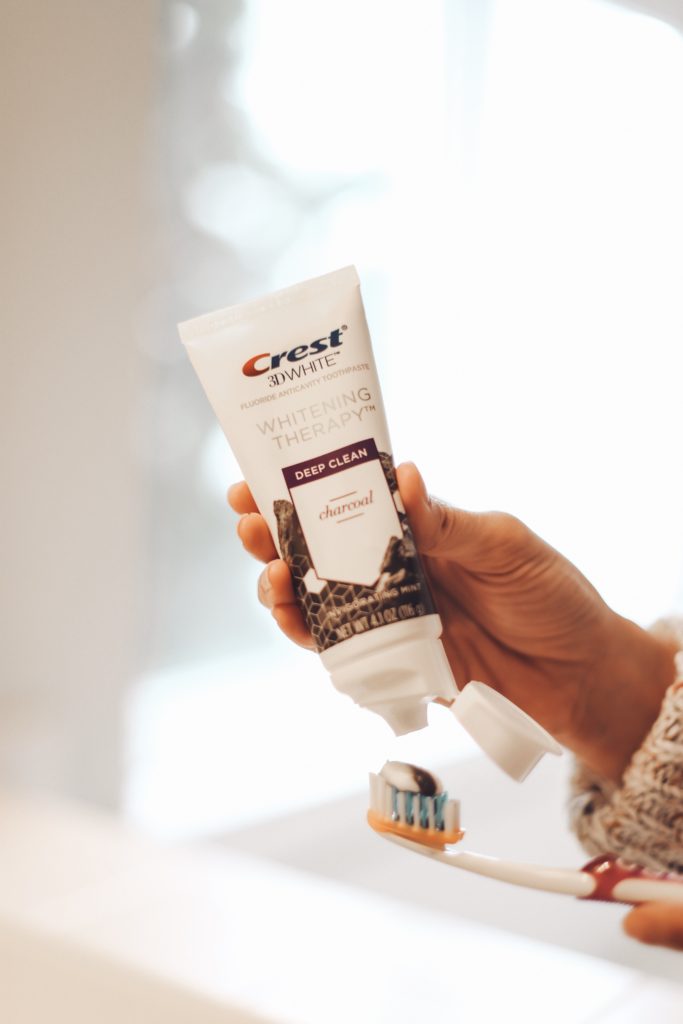 Brushing with the Crest charcoal toothpaste was like brushing with a normal toothpaste, but better! The taste was really refreshing. When I started brushing I told my husband it tasted like a mint candy! I felt like my mouth was getting a deep clean. After I rinsed, I didn't experience any residue or film on my teeth.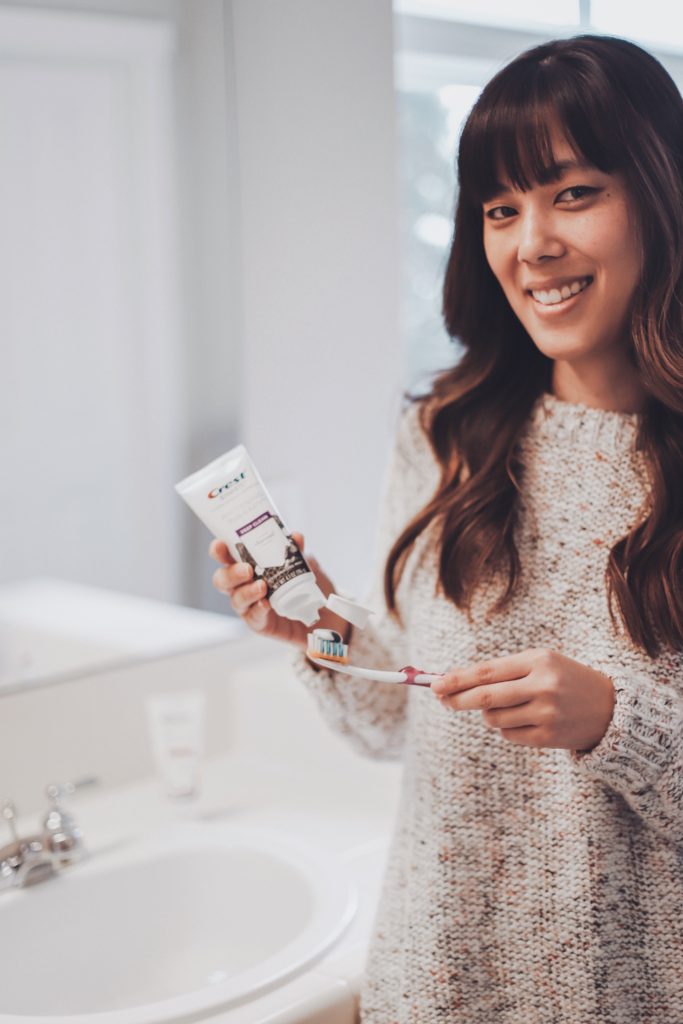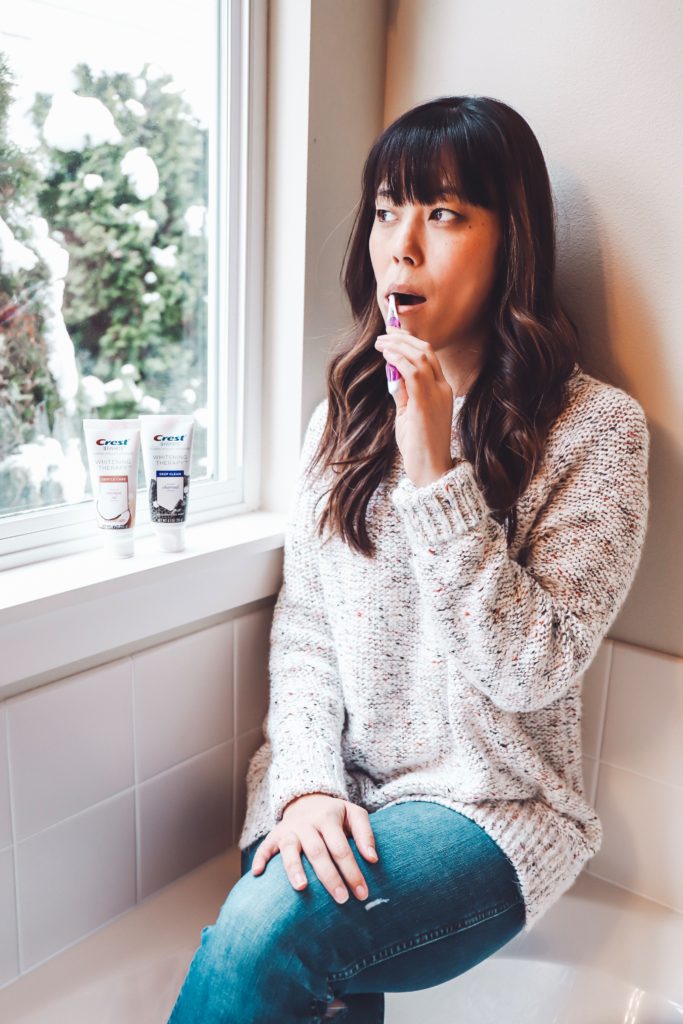 I've been using Crest charcoal toothpaste for some time now, and I've fully embraced the charcoal. My teeth are really clean and I get that deep clean feeling and fresh breath every time.
In addition to the Crest charcoal toothpaste, I tried their new Coconut Oil toothpaste as well. I love how versatile coconut oil is, and I've heard it can be really good for oral and dental health.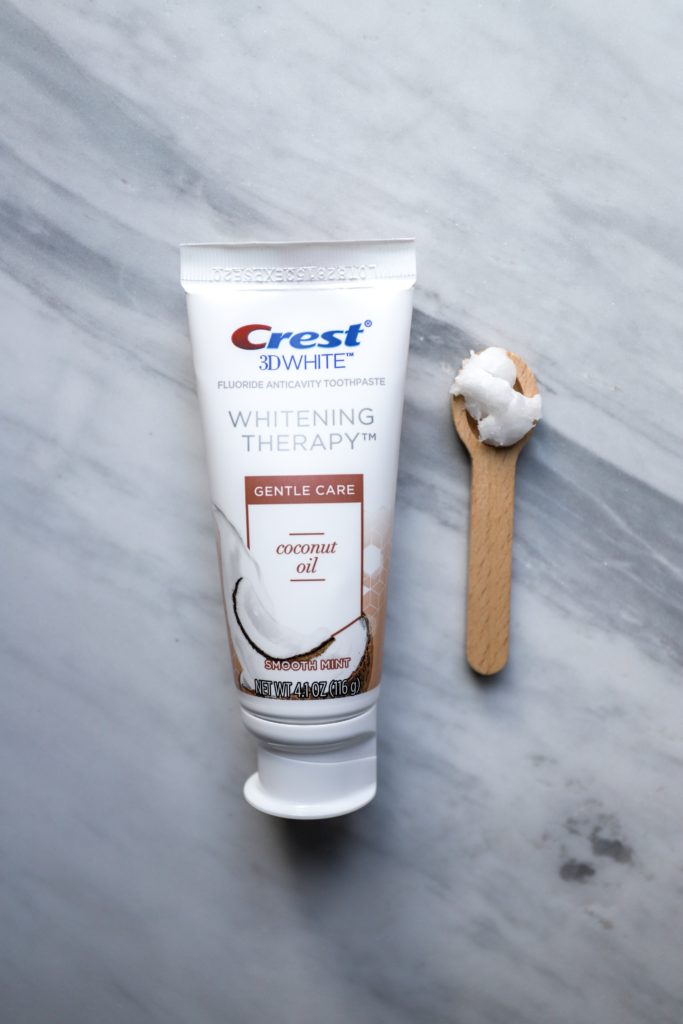 My first impression of the Crest Coconut Oil toothpaste was that it smelled almost good enough to eat! It had a light vanilla mint taste that I loved because it wasn't overwhelming. I expected to taste coconut, but I didn't. That was a positive for me!
I really enjoyed brushing with this toothpaste. It felt like it was gentle on my teeth which is something I look for especially with a whitening toothpaste. My teeth aren't overly sensitive, but sometimes with harsher whitening products, I will get sensitive spots. Both the charcoal and the coconut oil toothpastes kept my mouth feeling clean and my breath fresh for a long time after brushing! I couldn't be more pleased with these new varieties of Whitening Therapy toothpaste.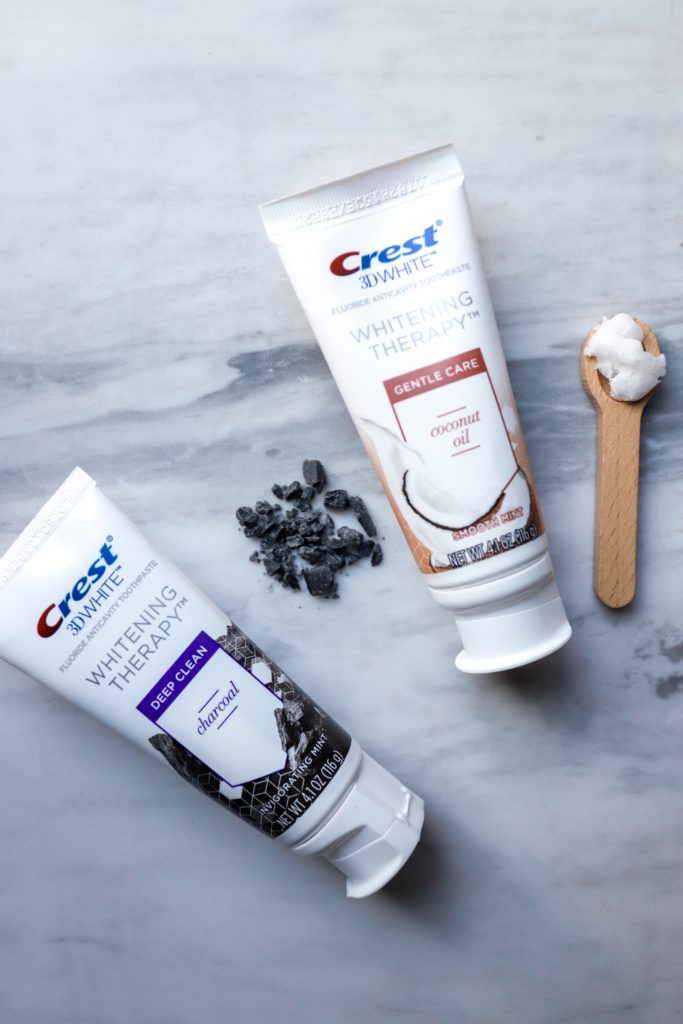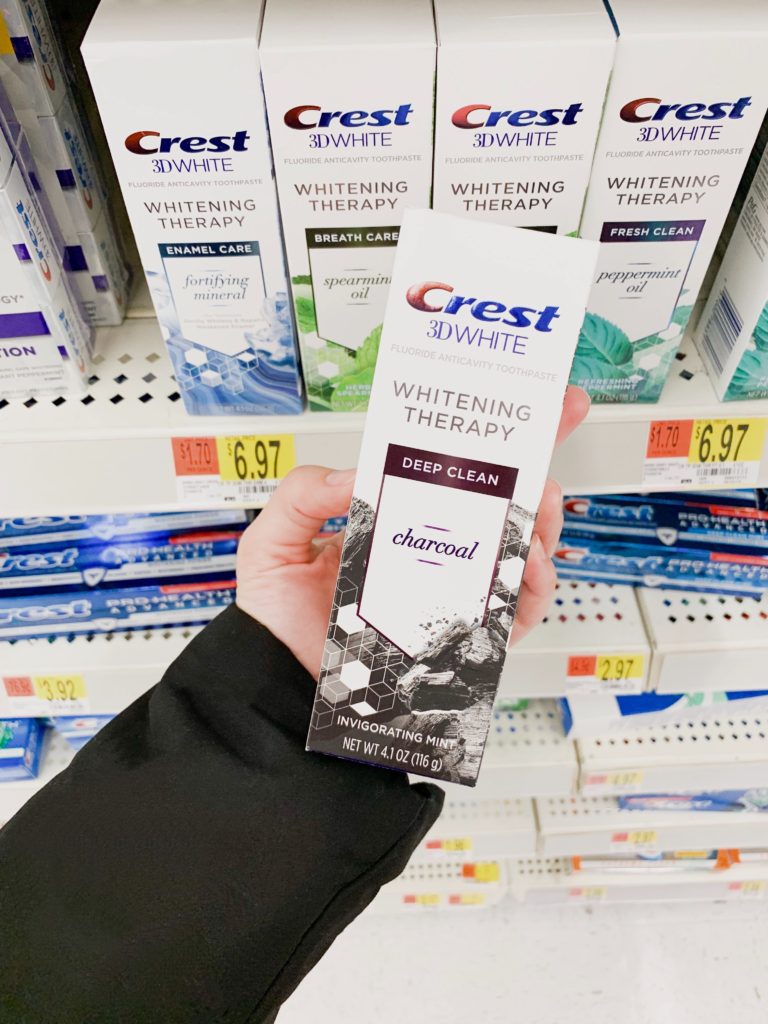 Find Crest 3D White Whitening Therapy with Charcoal and Crest 3D White Whitening Therapy with Coconut Oil at your local Walmart today!