I'm a sucker for an embroidered peasant blouse. I've worn them for years, and I'm excited to see a number of embroidered tops popping up all over the place! They can be worn with jeans, a jacket, and booties in cooler weather and shorts and sandals in warmer weather. The flowy fit is romantic and feminine and also forgiving to the mid-section which has been a "problem" area for me post-baby.
Last week, I was at Zara and tried on a super cute embroidered top ($50) that I passed on. But, I may have to go back for it. Also, yes, I am wearing one shoe. I wasn't planning to share this photo, but I love you guys, so here you go.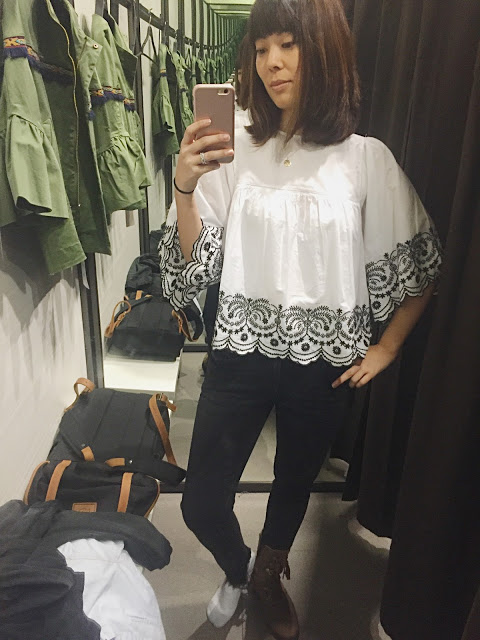 Here are some other tops that have caught my eye. I would expect to pay between $30 and $100 for a nice embroidered blouse even though I normally only spend $15-30 on average on tops. This is a special item that I will generally spend a little more on if I think I will get a lot of wear out of the top.
Anyone else going to give embroidered peasant tops a try this season?