I wash my hair every day. I use a hair dryer and curler daily, too. I feel almost embarrassed admitting that, because I know how damaging it can be. (We have all seen those shampoo commercials that talk about it.) However, this is what has always worked for me. My hair gets oily really fast, and the smell of my own dirty hair makes my stomach turn. The thought of skipping days? I just…no. Can't do it. No, no, no.
So, I usually seek out moisturizing shampoos to help keep my hair from looking and feeling too straw-like and dry. But, conditioner? Throughout the years, I have had a love hate relationship with conditioner. I have tried conditioners that have just made my oily hair even more flat and greasy looking, so I got in the habit of avoiding conditioner all together.
Last month, I got the chance to try out Dove's Daily Moisture Conditioner. I was skeptical due to my preconceived notions about conditioner, in general. I tried it, and I was pretty surprised by the results. My hair was so much softer and smoother than it was with just shampoo alone. It was also easier to style and manage throughout the day. And, no, it didn't feel like my hair was greasy or flat. It just felt and looked moisturized and healthy.
I also love that this conditioner is all about damage therapy. It has patented technology that repairs and nourishes hair, which I really need due to my daily hair washing. I do not think I realized how dry my hair was until I started using Dove's Daily Moisture Conditioner as part of my everyday routine. But now I will never go back!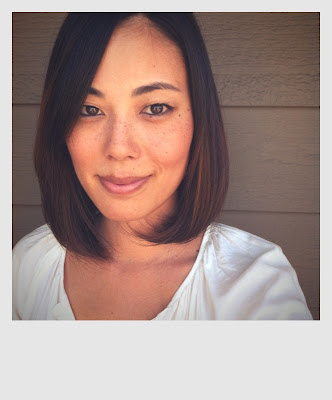 My Dove conditioned hair looking and feeling pretty darn healthy.
A shot of the conditioner…and my shower.
As a part of this review, there is a link provided below to a $1.50 coupon off Dove Hair Therapy products and also a $1,000 Spafinder gift certificate giveaway! Please answer the following prompt and follow the instructions below to enter. Good luck!
How do you keep your hair looking healthy and strong?
Enter to win a $1,000 Spafinder gift certificate!
NO PURCHASE NECESSARY
COMMENTS TO THIS POST ARE NOT SWEEPSTAKES ENTRIES. PLEASE SEE BELOW FOR ENTRY METHODS FOR THIS SWEEPSTAKES.
You may receive (2) total entries by selecting from the following entry methods:
a) Follow this link, and provide your email address and your response to the Promotion prompt
b) Tweet (public message) about this promotion; including exactly the following unique term in your tweet message: "#SweepstakesEntry"; and then visit this link to provide your email address and the URL to that Tweet.
c) Blog about this promotion, including a disclosure that you are receiving a sweepstakes entry in exchange for writing the blog post, and then visit this link to provide your email address and the URL to that post.
This giveaway is open to US Residents age 18 or older. Winners will be selected via random draw, and will be notified by e-mail. Winners will have 72 hours to claim the prize, or an alternative winner will be selected.
The Official Rules are available here.
This sweepstakes runs from 9/4/2012 – 9/30/2012
Be sure to visit Dove®Hair.com to get a coupon for $1.50 off Dove Hair Therapy products.