We are back home now. We left picturesque Vancouver, and are returning to the rhythm of our everyday lives. I love how vacations take you away from it all. I'd miss our normal lives if we were always on the go, but I wouldn't mind maybe four or five solid getaways per year. Is that too much to ask?
I mean, I look kinda happy in this picture. I think Vancouver agreed with me.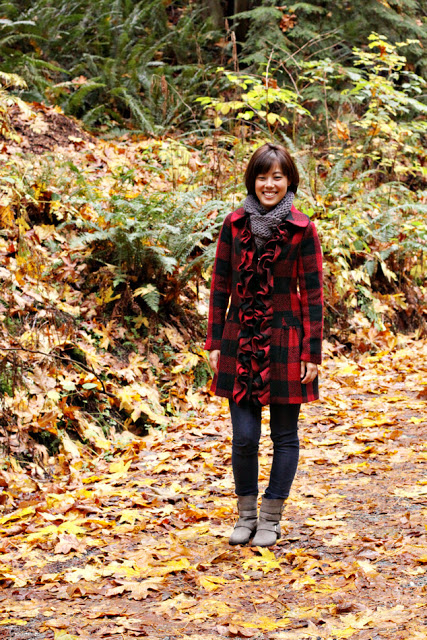 I am going to put together a post with some of our Vancouver favorites. We really enjoyed the city! Also, I finally got a chance to wear the above Anthro coat I got for Christmas last year. I love it, and wore it every single day.
Where are you planning to go on your next vacation?