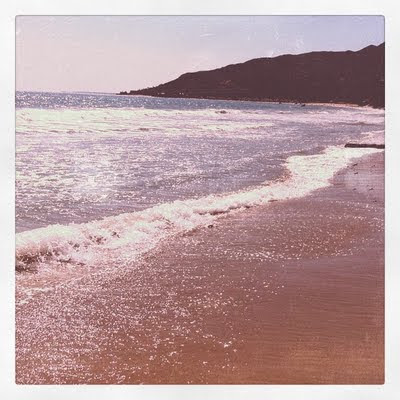 I am looking forward to a slow summer weekend! Brunch with my grandparents, a couple of evening walks with the pups, perhaps some cleaning/organizing thrown in? I've been sneaking away on Netflix, and watching classic films lately. It's my little indulgence. Earlier in the week, I watched Dial M for Murder for the first time, and loved it! Perhaps I'll find another gem to watch this weekend?
The above photo was taken at the beach in Santa Monica. I find myself consistently grateful to live in such a beautiful place. I honestly can't complain.
Anyone else spending a quiet couple of days at home?
Regardless of your plans, have a wonderful weekend! Enjoy yourselves.