We were in the desert for a brief excursion last weekend. It was just what we needed! We were able to tan poolside, cook steak dinner, go on an early morning bike ride, and just relax. I loved it. I wish it was longer. I dream of vacations just like this.
Here I am laughing, because L said "Look domestic!" and then snapped this photo. Me being domestic isn't that funny.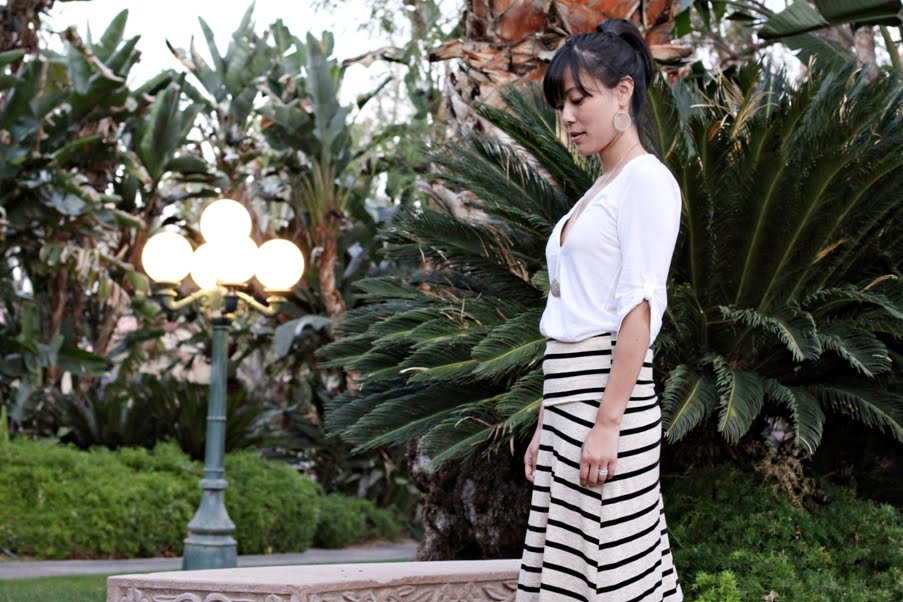 In terms of fashion, I got to wear my new Spotted Moth skirt.
They are calling them maxi skirts nowadays. I call them long skirts. Potato potahto. Long skirts are difficult to pair. I learned that whatever you wear on top needs to be fitted or cropped. If it's long it should probably tuck into the skirt so that your waist is accentuated. Otherwise, you risk looking dowdy.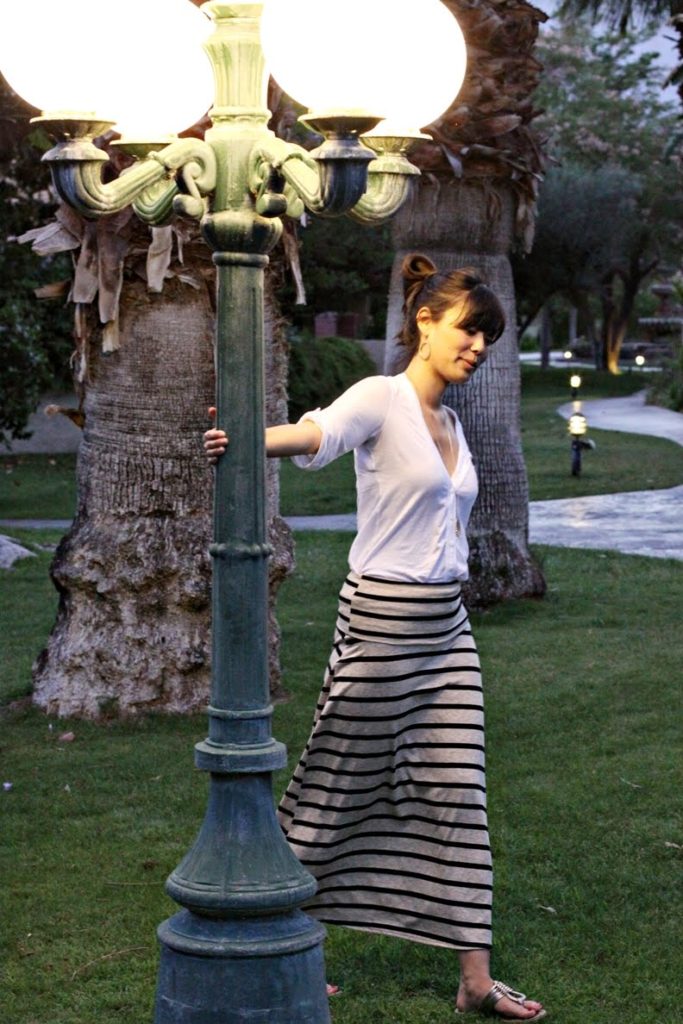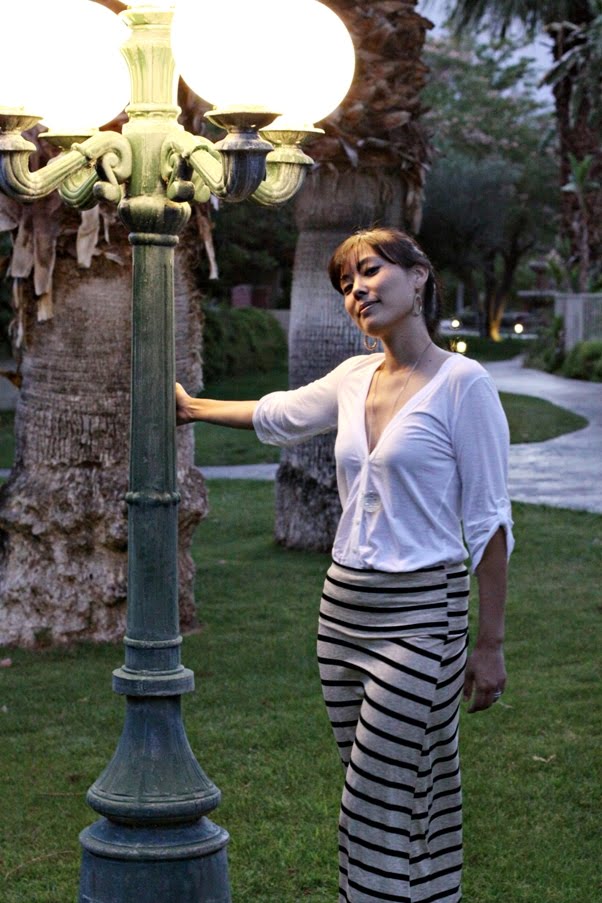 I went through about half of my closet, and found this breezy, low cut cotton cardigan from Splendid. It completed the laid back look I was going for. I would love to find a fabulous chambray shirt to pair with this skirt. I'm on the lookout!
And, yeah, I like to twirl around lamp posts in my spare time. So what?
Today's Outfit
Skirt {Spotted Moth}
Shirt {Splendid}
Shoes {Kenneth Cole}