Despite all of the holiday family chaos, L and I were able to creep out the back door and hit the road! We have been in desperate need of a vacation, just the two of us. We didn't want to go too far, but far enough to consider it an actual "vacation", ya know?
As L is readying himself for busy season at work, I really wanted him to relax and unwind. So we decided on a cute little resort in Sedona, Arizona a.k.a. Red Rock Country!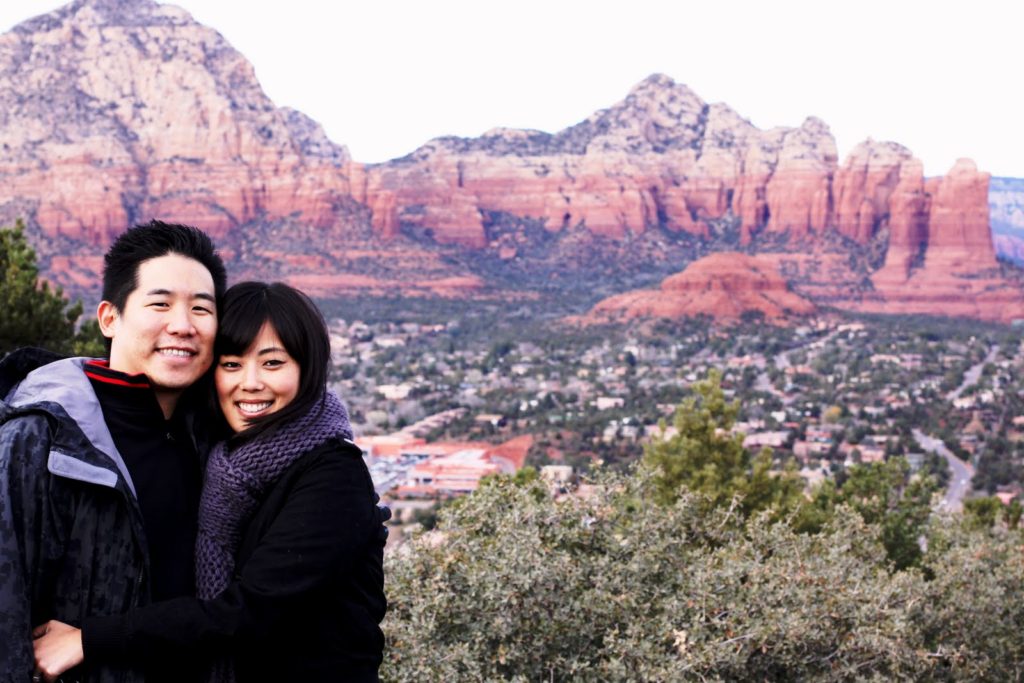 Sedona is a quirky, quaint city, and we are having a blast! It feels great to breath the fresh air, explore a new place, and recharge our batteries.
The weather has been gorgeous, but supposedly tomorrow that is all going to change. Rain and a bit of snow are in the forecast. I'm not complaining though! The poor, poor East Coast 🙁 I have lived through many cancelled flights and exhausting airport delays. It's SO not fun. Best of luck to all of my readers and friends in the east! L and I won't be back until the new year…so, a very Happy New Year to you all! Enjoy yourselves on New Year's Eve and don't forget to get your midnight smooch on 😉
See you in 2011.