**Warning: Superficiality ahead**
I have some new peeps to introduce you all to.
Say hello to AC and NE.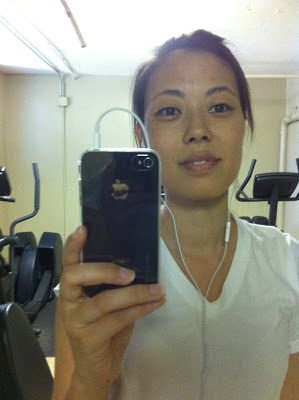 Because I love you, here is an actual picture of my pals taken sans-makeup (and with an interesting hairdo) after my morning workout. The picture doesn't do it justice, but MY FOREHEAD looks like a volcano exploded.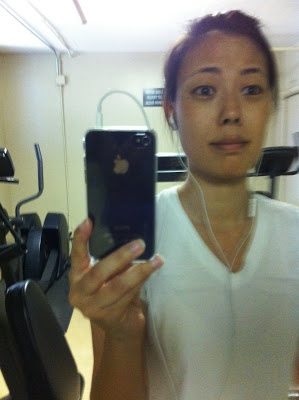 Yeah, I look all happy in the first picture, but inside I feel like this second picture.
WTF.
Judging from my skin, I'm a thirteen year old pubescent boy. But judging from my ass, I'm forty five, hence the morning workout.
I'm not sure what to do about this.
I don't really want to see a dermatologist. The last dermatologist I went to was a judgmental dingbat who suggested I go on Accutane for a few wayward zits. Not to mention she sold me a bunch of expensive, overly-drying goop that didn't work.
My apologies, if you are a good, nice dermatologist. I'm just sensitive about my skin, and I really dislike being told, "WOW, looks like you have a breakout!"
Screw off and make my zits disappear, please.
I made the mistake of googling "remedies for adult acne" and a really scary picture popped up (let's not talk about that) and now I'm scared for life.
Anyone else dealing with adult acne? What do you do to help it?