On our beach trip, we had the good fortune of making a new friend: an adorable seagull.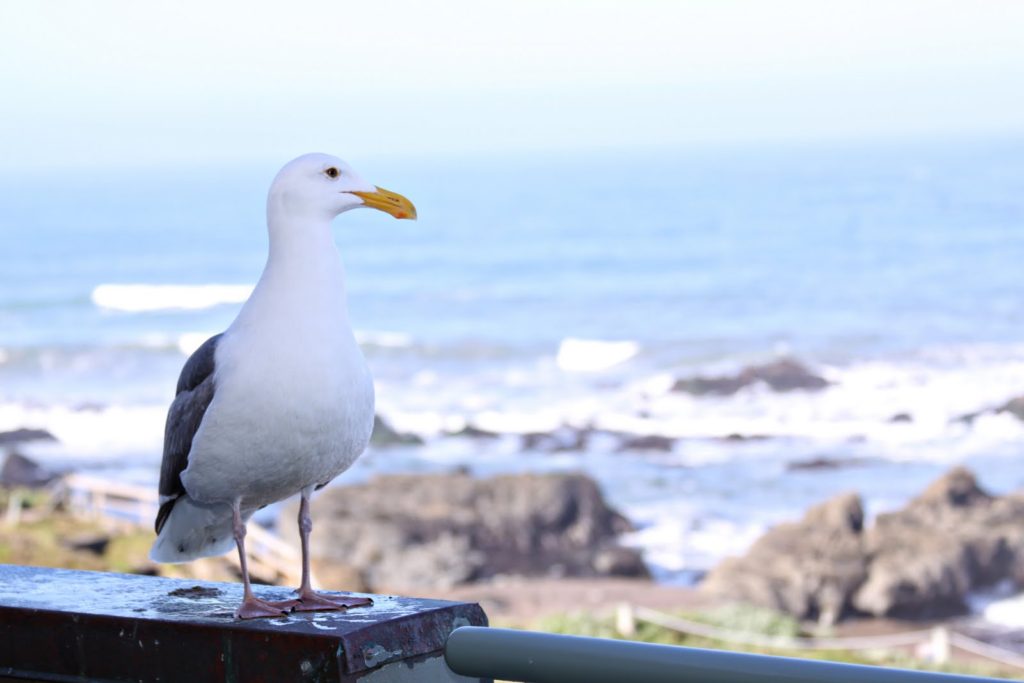 He visited our room's deck every morning and late afternoon. I wish we could take him home, although I'm sure he would miss the ocean and his other seagull buddies.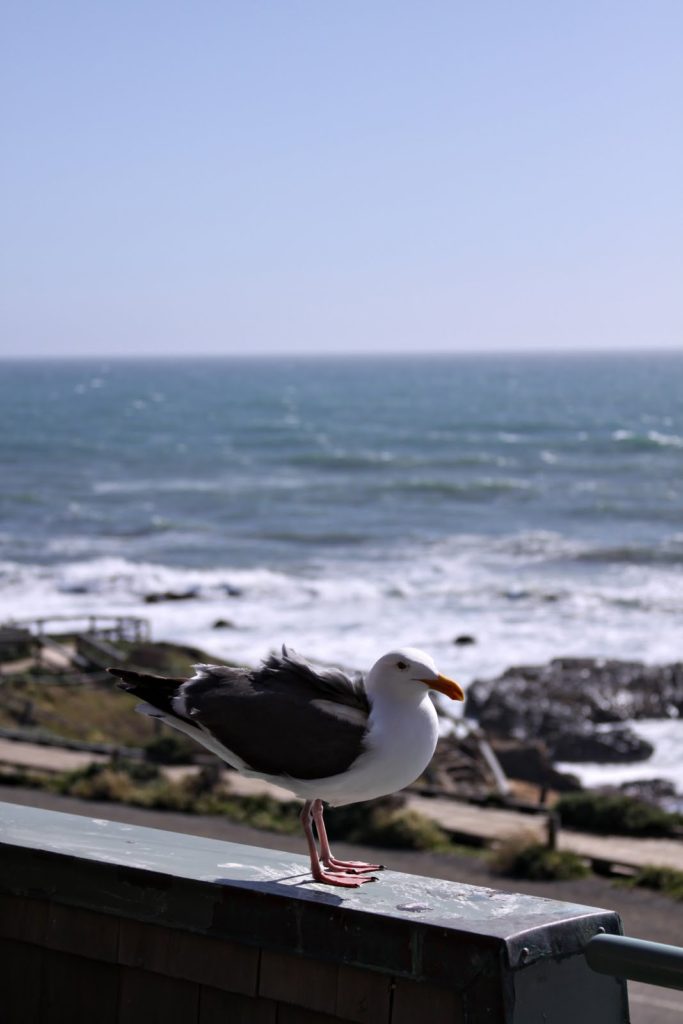 By the way, a few of you asked where we vacationed. We went up the coast to a lovely seaside town called Cambria. It's about four hours north of L.A., and the perfect sleepy beachy area to relax, recharge your batteries, and of course, stare at the endless sea. I think a lot of Southern Californians stop in Cambria to visit Hearst Castle on their way up the coast to Monterey or Carmel. I was happy not to have to drive too far given it was only a weekend trip. I have a few upcoming posts with some gorgeous pictures that are sure to get you inspired and dreaming about taking a future beach excursion 🙂
In celebration of our vacation friend, I really want this Sammy the Seagull tote bag!