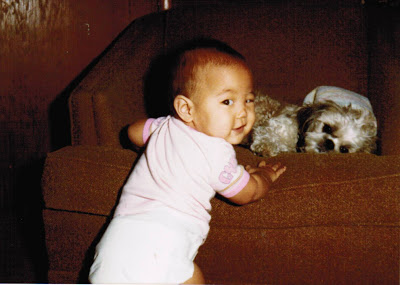 (Me as a baby with our family dog.)
Today is my birthday.
The big 2-9.
I am silly. I never imagined myself being this age. When I was a kid and thought about getting "old"… old was 25.
When you're young, 29 might as well be 59. But today, I'm happy to be 29.
Cheers to 29 years of life!
L is taking me to Malibu for some birthday fun.
Be back tomorrow!