Due to the WORMS incident, it was clear that Henry didn't feel so hot. He was sporting a pot belly for a couple of days, and he was under the weather.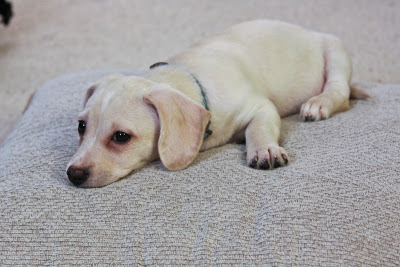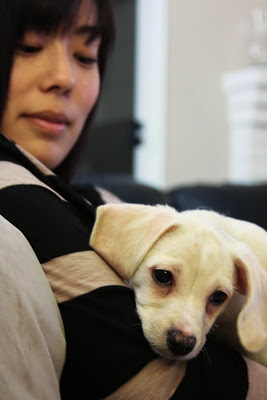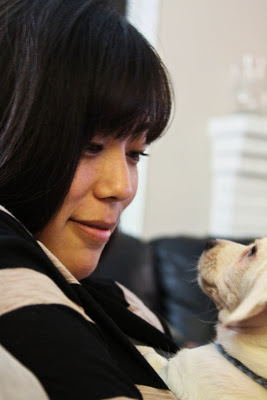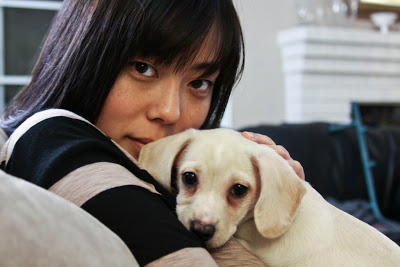 But like the resilient puppy that he is, he bounced back. Big Bubba was back to terrorizing Emma in no time. We nicknamed him Big Bubba because he is double the size of all of his siblings right now. Look at his big bootie! He's our little pear-shaped love bug.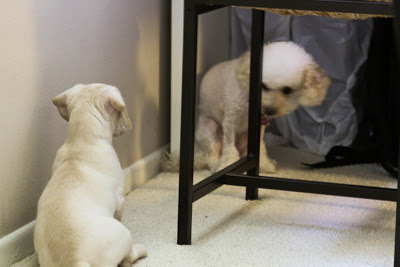 Can you see the fear in Emma's eyes? She just had her teeth cleaned and they had to anesthetize her. So they had to shave her two front legs to insert the needles for her IV. Poor girl. She has to deal with a little mutt cramping her style and two shaven front legs that make her look like she's wearing knock-off Uggs.