Last week, we went to the Lakers vs. Spurs game. I was rather disappointed that Kobe didn't play. Injury shminjury 🙂
Either way, it was a lot of FUN, as always. We have a tradition of watching the Lakers once a year. I enjoy watching most sports, but my favorite is basketball.
You can't go to a Lakers game without hearing this song!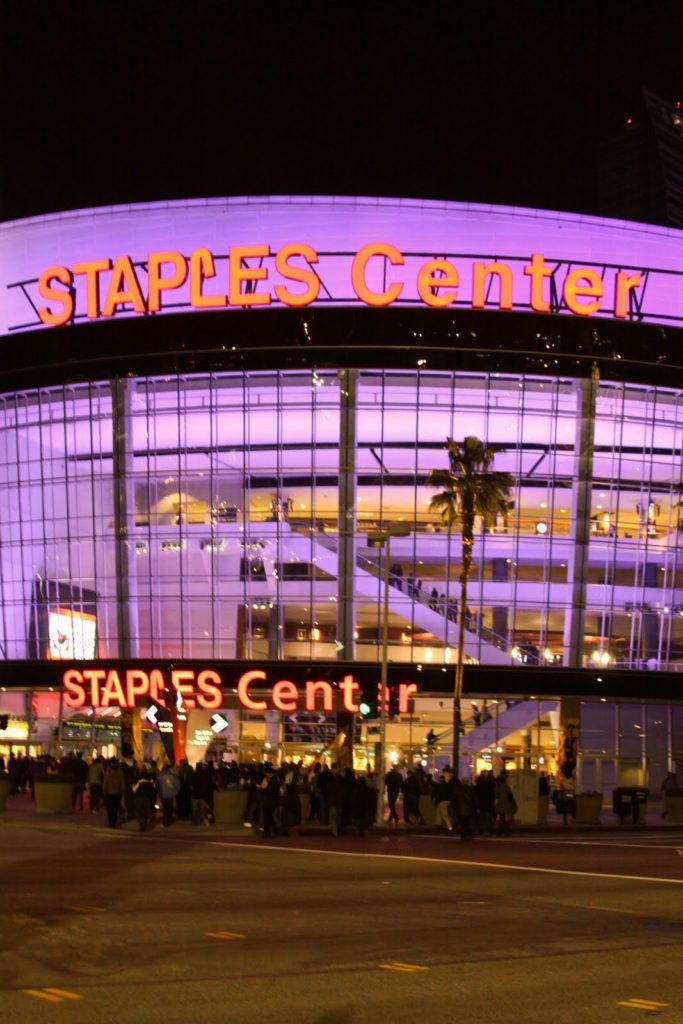 What self-respecting Lakers fan goes to the game and doesn't celebrity watch?!
L was hoping to see Eva Longoria (because her hubby plays for San Antonio), but no dice. I was disappointed I didn't see Leonardo DiCaprio (for obvious reasons) or Denzel Washington (L has seen him before, and never ceases to rub it in my face) or John Mayer (oh wait, no one cares about him nor his white supremacist penis).