We've been to a few florist consultations. Each time I am transfixed by the bridal and bridal party bouquets. I like them best when they are simple and beautiful. Here are a few "unique bouquets" (courtesy of Martha Stewart Weddings) that offer options for brides looking for something that will stand out.
Pretty Purple: This one is so dainty and simple. If brides are looking for something a bit more grand, they can have their bridal party or the moms carry these little arrangements of violets and pansies.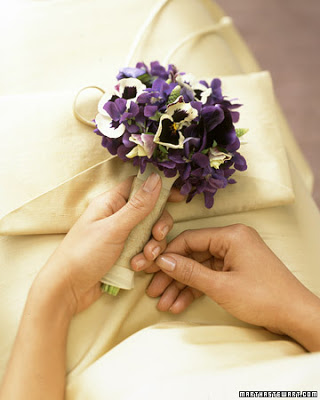 Bright and Natural: This one is so cheerful and free flowing. Definitely for brides looking for that pop of color.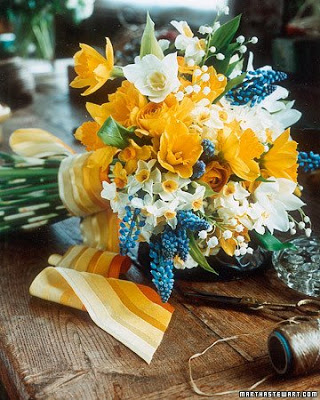 Lovely Green: Green is not only my favorite color, it is also making a huge comeback as a popular wedding color. I've seen green floral arrangements incorporated into countless wedding palettes.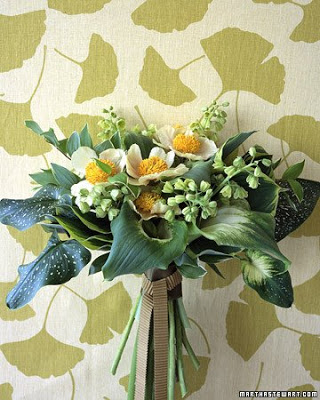 Modern and Unexpected: A bouquet of carnations. It reminds me of that scene in Sex and the City when Charlotte is describing her bad date and prefaces it with "He brought me carnations!" But apparently, there are many chic things you can do with these flowers.