Another place I've been obsessed with visiting is South America (specifically Argentina and Peru). Why? I don't know. It's just on my random list of places I want to go. Mr. G doesn't really object to my South American dream because it allows him to envision hot, modelesque Brazilian women running on the beach. (I'm kidding, honey…kinda)
If I could do my mini-version of the Around the World in 80 Days Honeymoon, we'd have Japan on our list (as mentioned before) and South America.
Some pictures to get your imaginations going…
Buenos Aires, Argentina: I've read article after article about this place. It's like Europe, except it's South America. Huh? I think I must investigate for myself!
Street Tango in Buenos Aires. Fun!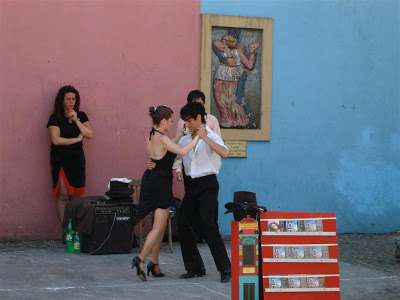 Teatro Colon, one of the world's great opera houses according to Lonely Planet.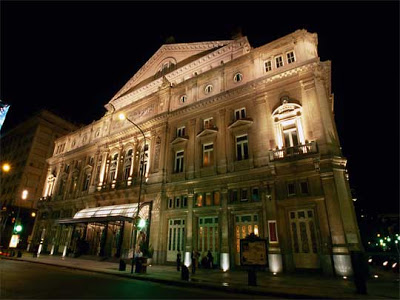 Lima, Peru: Strangely enough, I have distant family in Peru. Another excuse to go there someday!
Lima is the largest city in the whole country.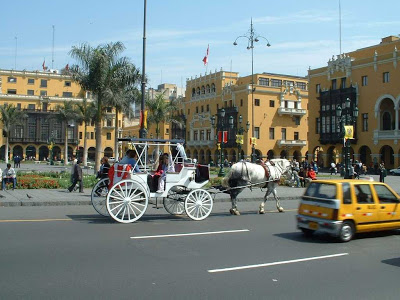 Machu Picchu is a must see.

While I always love the idea of sitting on a beach all day for a vacation, I also adore the thought of getting lost in unknown cities and frolicking through a nation's history. These posts help me to remember that there is so much out there that I have yet to explore. I hope one day Mr. G and I are lucky enough to visit just one of these places.
I already asked this in my other post, but any dream vacation/honeymoon locations still looming in your thoughts?