I was compensated by Med-IQ through an educational grant from Genentech, a member of the Roche Group, to write about Influenza symptoms and treatments. All opinions are my own.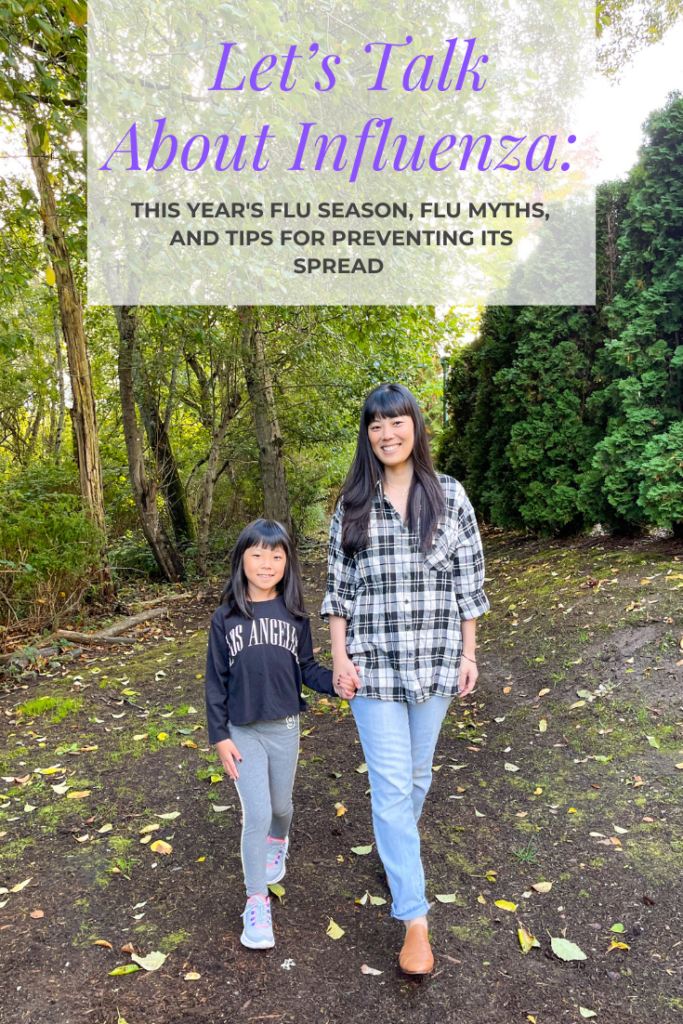 Flu season is upon us and I'm more concerned about the flu than ever. With a new baby and a child in school, I worry about not only contracting the flu, but also spreading it throughout our house. I also think about my parents who we see regularly. They are over 65 and in a higher risk group for complications from the flu.
I have partnered with Med-IQ to learn more about the flu and to help us all stay as healthy as possible this flu season! Med-IQ is an accredited medical education company that provides an exceptional educational experience for physicians, nurses, pharmacists, and other healthcare professionals.
I recently had the opportunity to chat with Dr. Brittani James about the flu and what to look out for as we head toward the winter months. Dr. James is the Medical Director of the IMAN Community Health Center and Co-Founder of the Institute for Antiracism in Medicine. She is an Assistant Clinical Professor at the University of Illinois College of Medicine.
Last year, due to the pandemic, there were few cases of the flu. A typical flu season records about 38 million cases of the flu, according to the Centers for Disease Control and Prevention. Dr. James believes we are looking at a rough flu season this year especially because hospital systems are already strained from the pandemic. Due to nursing shortages and a shortage of ICU beds, it's more important than ever to protect yourself from the flu!
Symptoms of the Flu versus Covid
Fever
Cough
Sore throat
Body aches/chills
Headache
Malaise – generally feeling under the weather, tired, and sluggish
One of the biggest differences between the flu and covid is that sometimes with covid there is a loss of taste and smell. However, there are more similarities in symptoms between the two than not. Due to the similarities in symptoms, be prepared to test for both the flu and covid when you see your healthcare provider.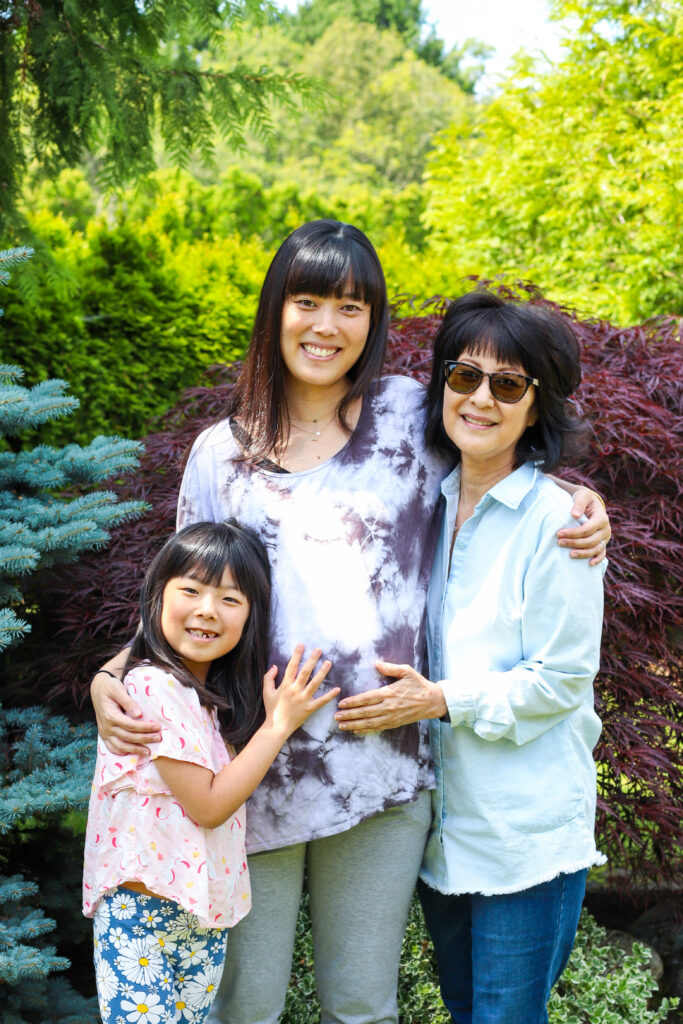 Know Your Household's Risk Profile
As I mentioned above, our household is high risk with a newborn who cannot yet get vaccinated. We are also in close contact with my parents who are seniors. Here is a list of groups who are at high risk for complications of the flu:
Young kids (under age 5 and especially those under 2)
The elderly (65 years+)
Pregnant women and those two weeks postpartum
Individuals with chronic disease
Common Myths of the Flu
"It's no worse than having a cold." – FALSE
"It's gone because of the pandemic." – FALSE
"Healthy people don't die or have complications from the flu." – FALSE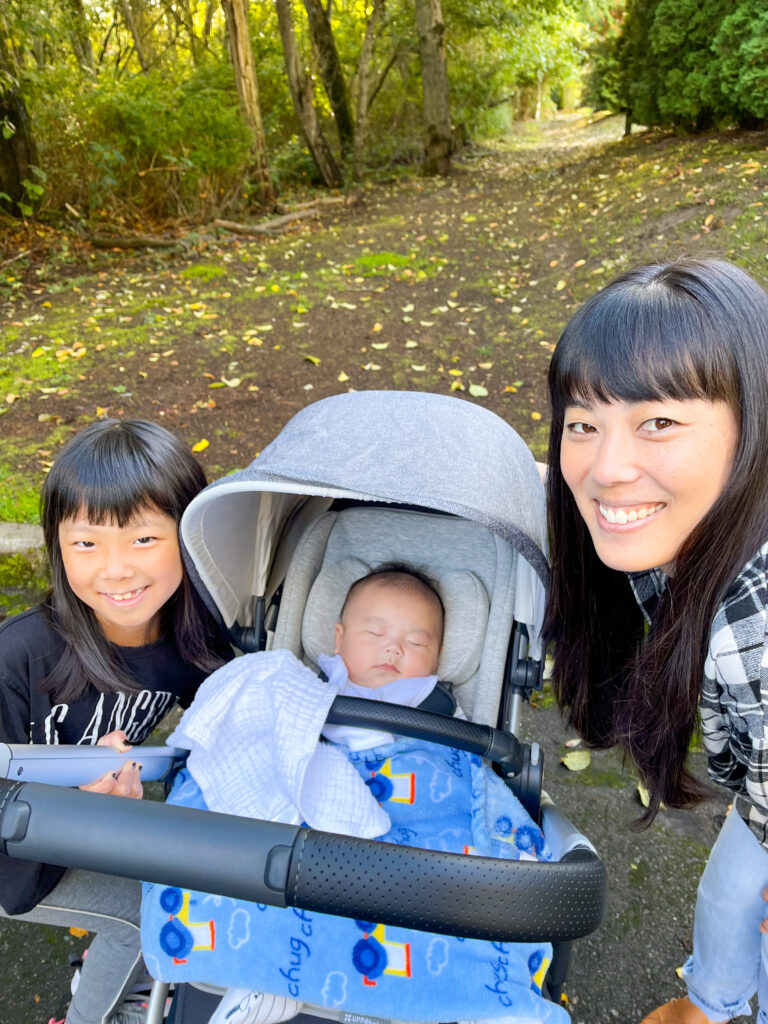 Antiviral Medications for the Flu
If you have flu-like symptoms, please call your doctor right away. You should get tested as soon as possible. For antiviral treatments to be most effective, it is important to start them within 48 hours of the start of your symptoms.
Antiviral treatments are safe for all ages even for pregnant and breastfeeding moms. If one person in the household tests positive for the flu, it is important that everyone in the house be considered for antiviral treatment.
Antiviral options include:
Two oral medications
Inhaled medication
Injectable medication
The newest oral medication is one single dose and just as effective as the older medications but has had fewer reported side effects. However, this medication is only currently approved for ages 12 and older. For 11 and under and for those pregnant and breastfeeding, the older oral medication is recommended.
Please check with your healthcare provider for the option that is best for you and the members in your household. Consider dosing, treatment length, potential side effects, and certain contraindications.
Survey
Med-IQ is conducting an anonymous survey and would appreciate your input. The survey will take less than 10 minutes to complete. Survey responses are shared only in aggregate. Your responses to these survey questions will provide Med-IQ with important information about the challenges you have experienced with influenza treatments, which will help us develop future educational initiatives. Once you complete the survey, you will have the option of providing your email address to be entered into a drawing administered by SOMA Strategies to win 1 of 6 $100 VISA gift cards. If you choose to enter, your email address will be used to randomly draw the winners and notify you of your prize if you win.