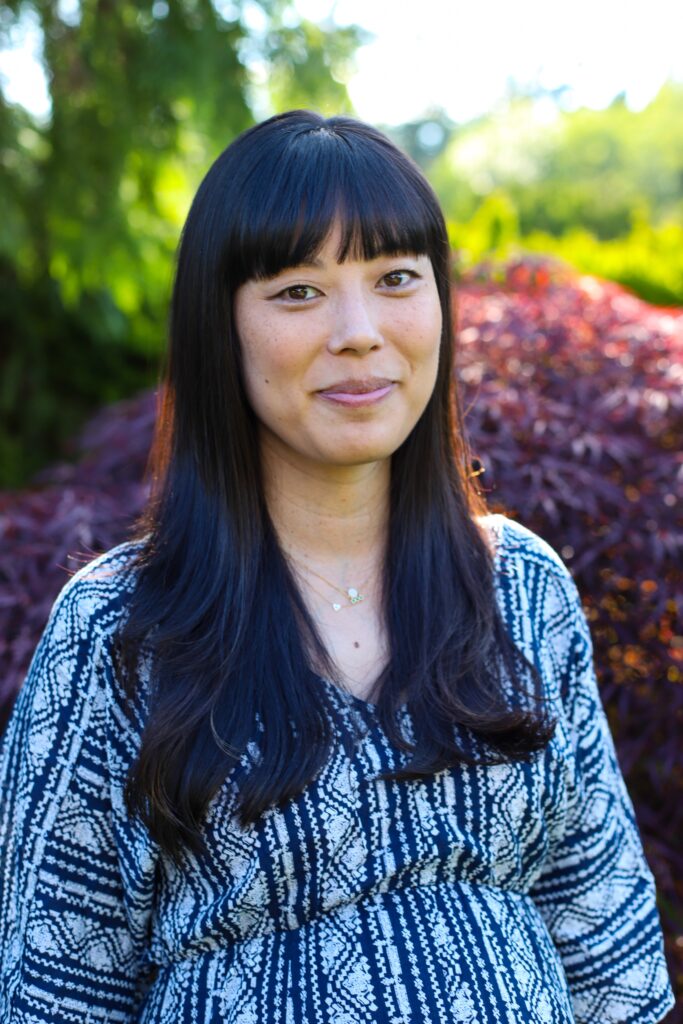 I was compensated by Med-IQ through an educational grant from AbbVie Inc. to write about the realities of endometriosis as a chronic disease. All opinions are my own.
Why am I working with Med-IQ?
Med-IQ is an accredited medical education company that provides an exceptional educational experience for physicians, nurses, pharmacists, and other healthcare professionals.
Med-IQ also believes in empowering and educating patients. Their patient education initiatives are aimed at building communities and providing better outcomes for patients everywhere. Their mission really resonated with me. As an individual who lived with the symptoms of endometriosis for more than fifteen years before getting diagnosed, I wish I had been armed with the proper resources to be my own best advocate. It is my hope that by sharing my story and also sharing information about endometriosis that it will enable others to seek a proper diagnosis.
Periods Shouldn't Hurt
I remember one of my very first periods as being super painful. I was curled up in a ball in the back of the family minivan after my mom picked me up from school. I felt sick to my stomach in pain, but I recall thinking of it more as a "rite of passage" rather than worrying something was wrong. After all, my mom had suffered from excruciating menstrual cramps at around the same age. My grandma had excessive bleeding from her periods. These tales of painful periods surrounded me, yet endometriosis was not a word I had ever heard before my diagnosis.
Endometriosis can and does run in families. If a patient has a first-degree relative with endometriosis, there is a 10-fold increase in the patient having endometriosis. No other women in my family have ever been diagnosed with endometriosis. Looking back, it is possible that my mom or grandma may have had endometriosis but endured the pain because that's just what women were expected to do.
Living with Symptoms
I saw the same primary care physician throughout my teenage years and was consistently written off as having menorrhagia (the medical term for heavy menstrual bleeding). I was told my periods would regulate themselves with time and given several different forms of birth control to try. Nothing ever really worked. For more than a decade, I experienced painful periods, spotting between periods, and pelvic pain. I graduated high school and went on to college and graduate school; all while quietly enduring the painful side effects of endometriosis. Sometimes I would miss school or work. I popped Advil, Aleve, and Tylenol like candy. I suffered from excessive bleeding and the pain became too much to bear. Eventually I had to quit my job. I was referred to an OB-GYN who was trusted and knowledgeable. At this point, I had read about endometriosis online and mentioned it at our first meeting. Based on my symptoms, she agreed and suspected endometriosis. I was immediately booked for surgery.
Seeking Help
Although I wish I had found her sooner, I was fortunate to find an OB-GYN who listened to me and was knowledgeable about endometriosis. My wish is that anyone concerned about having endometriosis can find a doctor to help them. I recently had the opportunity to sit in on a talk with Dr. Erin T. Carey, OB-GYN and Division Director of Minimally Invasive Gynecologic Surgery at the University of North Carolina at Chapel Hill. Dr. Carey stressed that finding the right doctor is key. She also discussed subspecialists. There are subspecialists, not just OB-GYN doctors, who specialize in the treatment of endometriosis. Patients do not need to wait for a doctor to recommend that they see a specialist. Patients can ask about and actively seek out endometriosis specialists. Here is a link to the International Pelvic Pain Society* (a resource recommended by Dr. Carey) to help you find a doctor.
Diagnosis
I had a laparoscopy in 2011 and was finally diagnosed with Stage 3 endometriosis. A routine one-hour surgery took several hours. An endometrioma had enveloped one of my ovaries. It was big and I would likely lose my ovary if the doctor tried to take it out. She left it in, and I kept both of my ovaries. My fallopian tubes were both pretty damaged. Basically, my insides were a mess thanks to endometriosis. I was told that my fertility could be affected, but it wasn't hopeless. I was referred to a reproductive endocrinologist (also known as a fertility doctor) and told I should try and get pregnant soon after I was healed from my surgery. I never did get pregnant naturally. It took years and several rounds of IUI and IVF to achieve my first pregnancy back in 2014. I am currently pregnant with my second child (also an IVF baby) due in July 2021.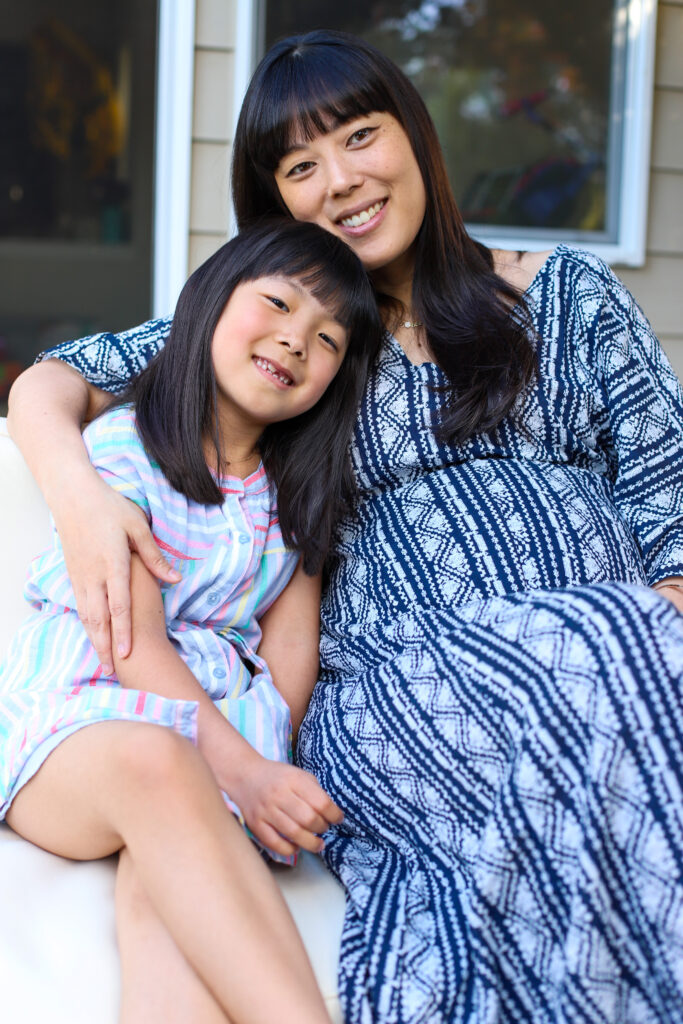 Disparities in Diagnosis and Treatment
Unfortunately, my story is not unique. Research has shown that it can take an average of five to nine years to get a diagnosis of endometriosis. A diagnosis can be even further delayed for black and brown women. Furthermore, endometriosis is often overlooked for those that are already marginalized in our society. Socioeconomic status, race, and ethnicity are factors that affect access to healthcare and the diagnosis of endometriosis. The average age of the patient at the time of diagnosis is 28. So what does all of this mean? This is where education and self-advocacy really come into play.
How to Advocate for Yourself
First of all, it is imperative to know the most common symptoms of endometriosis. I've listed them here. Please know that symptoms can vary, and you may or may not experience all of these symptoms.
Painful periods, including missed school and work
Pelvic pain
Painful intercourse
Bladder pain
Bowel pain
Subfertility
Preeclampsia
Preterm birth
Risk factors for endometriosis include:
A first-degree relative with endometriosis
Shorter periods
Low body mass index
When meeting with a healthcare professional, be sure you find an opportunity to say to them, "I'm worried I may have endometriosis." Talk about your concerns. If you think you may be dismissed or not listened to, bring a spouse, family member, or trusted friend with you to the appointment. It helps to have moral support and they can also act as your notetaker. It's easy to forget details or things that are said during appointments.
I try not to dwell on the past, but occasionally my mind does wander and wonder what I could have done to help myself get a quicker diagnosis. Would my fertility have been better preserved had I been treated earlier? Would I have spent fewer days curled in a ball on the floor with cramps? Would my quality of life have been greatly improved? I hope that by sharing my story and providing these resources that others can find a quicker path to diagnosis and treatment.
Survey
Med-IQ is conducting an anonymous survey and would appreciate your input. The survey will take less than 10 minutes to complete. Survey responses are shared only in aggregate. Your responses to these survey questions will provide Med-IQ with important information about your experience with endometriosis, which will help us develop future educational initiatives. 
Once you've completed the survey, you will have the option of providing your email address to be entered into a drawing administered by SOMA Strategies to win 1 of 8 $100 VISA gift cards. If you choose to enter, your email address will be used to randomly draw the winners and notify them of their prize.
* Links to external sites are provided as a convenience and for informational purposes only. They are not intended and should not be construed as legal or medical advice, nor are they endorsements of any organization. Med-IQ bears no responsibility for the accuracy, legality, or content of any external site. Contact the external site for answers to questions regarding its content.