We are off on a trip back to California! I checked the weather and it will range from high 60's to low 80's. I specifically chose pieces I would be comfortable with in varying temperatures. These ten pieces can be fashioned into more than just seven outfits. I kept it to seven because we will be gone for seven days.
The ten items do NOT include undergarments, PJs, workout clothes, and shoes. You can wear any of these outfits on a flight. I am bringing three pairs of shoes with me: my white low top Converse All Stars, a pair of brown low cut boots, and the Target sandals seen in the pictures below. (I'm wearing sandals with every outfit, because they had never been worn outside and I don't wear shoes inside my house.)
I want to add that I basically shopped my closet! I didn't buy anything specifically for this trip. I tried to concentrate on what I have and am trying to get better at mixing and matching what I already own.
This post contains affiliate links.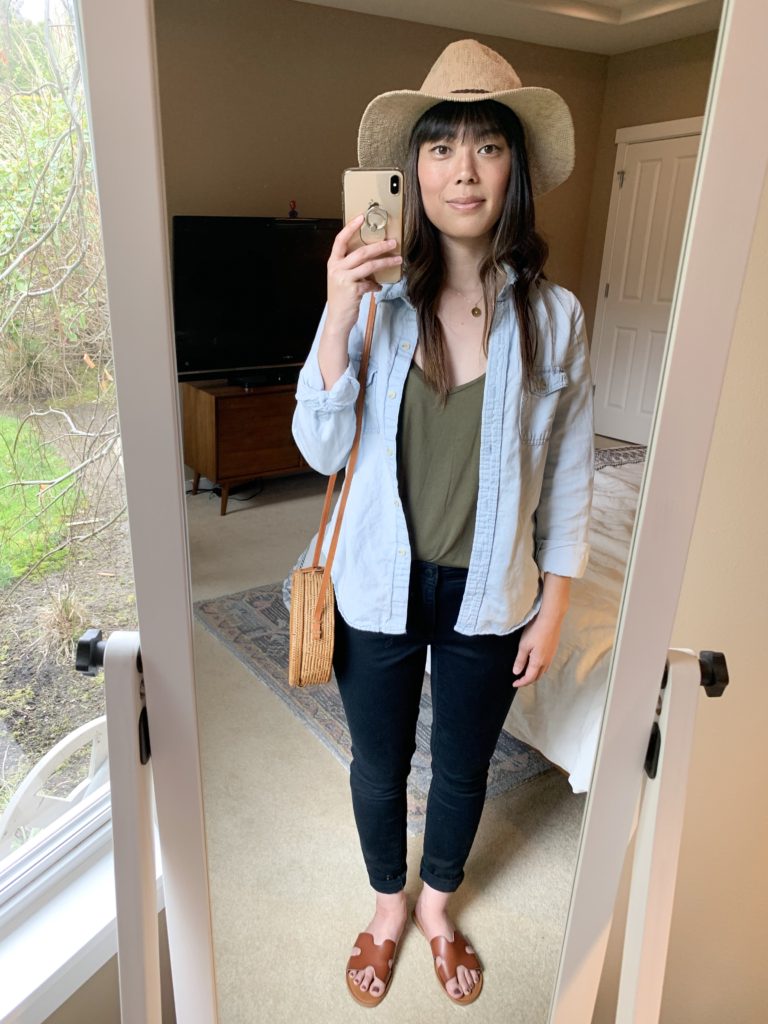 Hat (old, Gigi Pip) // Chambray Shirt (old, similar linked) // Tank // Black Jeggings // Sandals // Purse (old, similar linked)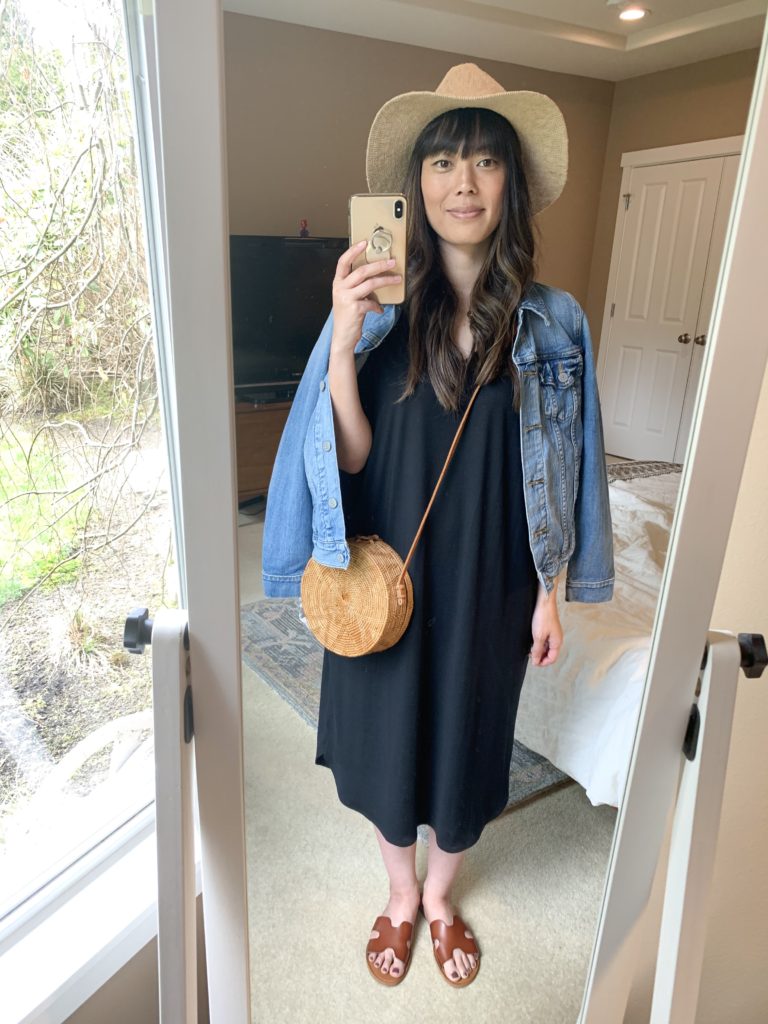 Denim Jacket (old, similar linked) // Dress // Purse (old, similar linked)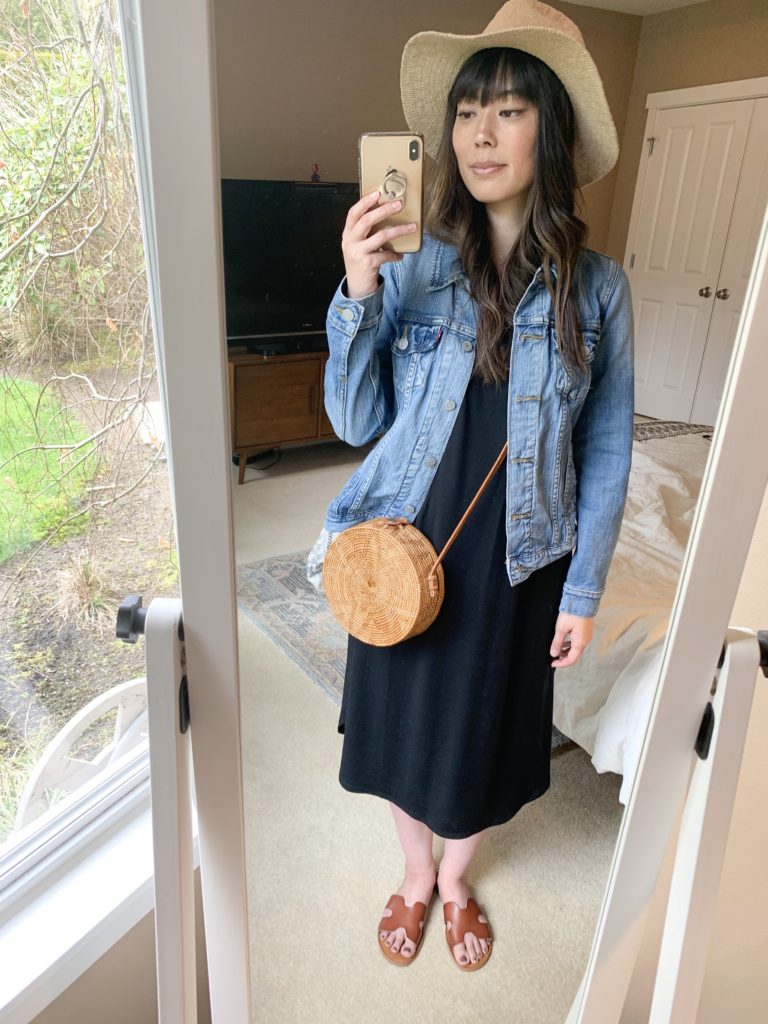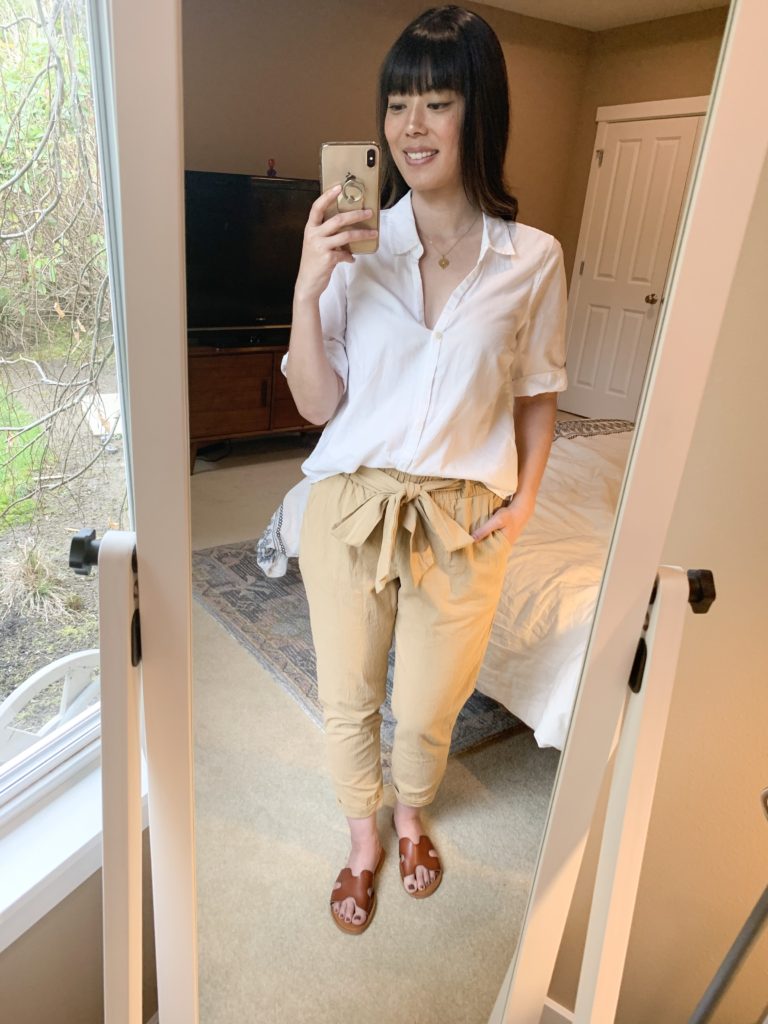 White Short Sleeve Blouse // Camel Pants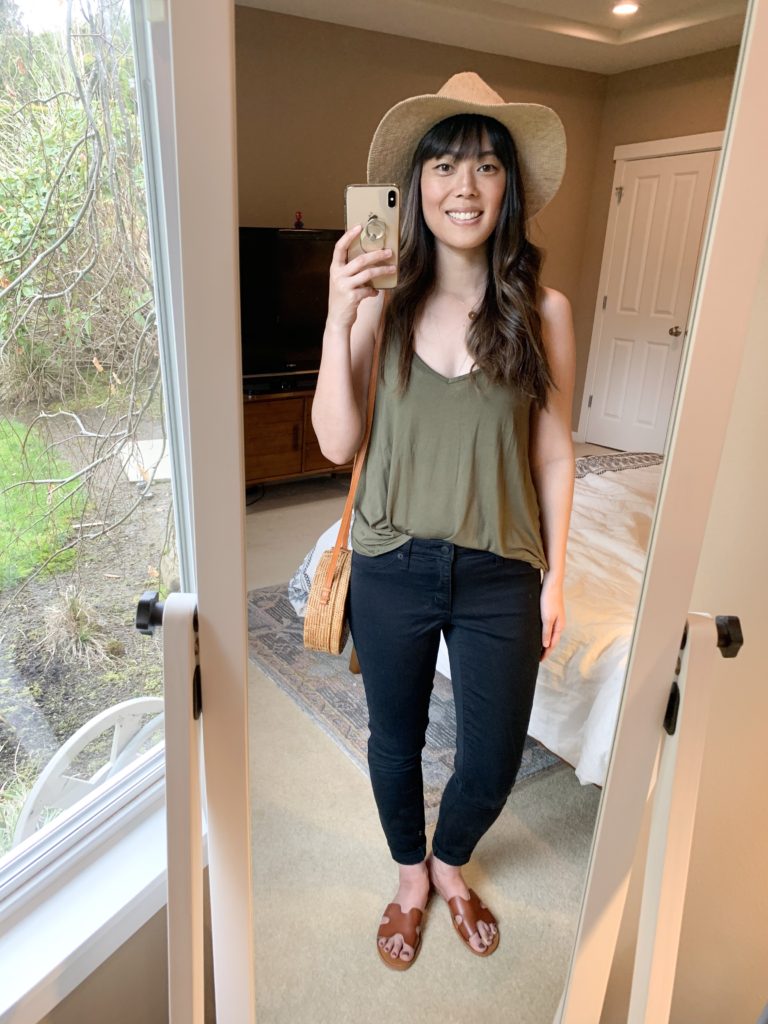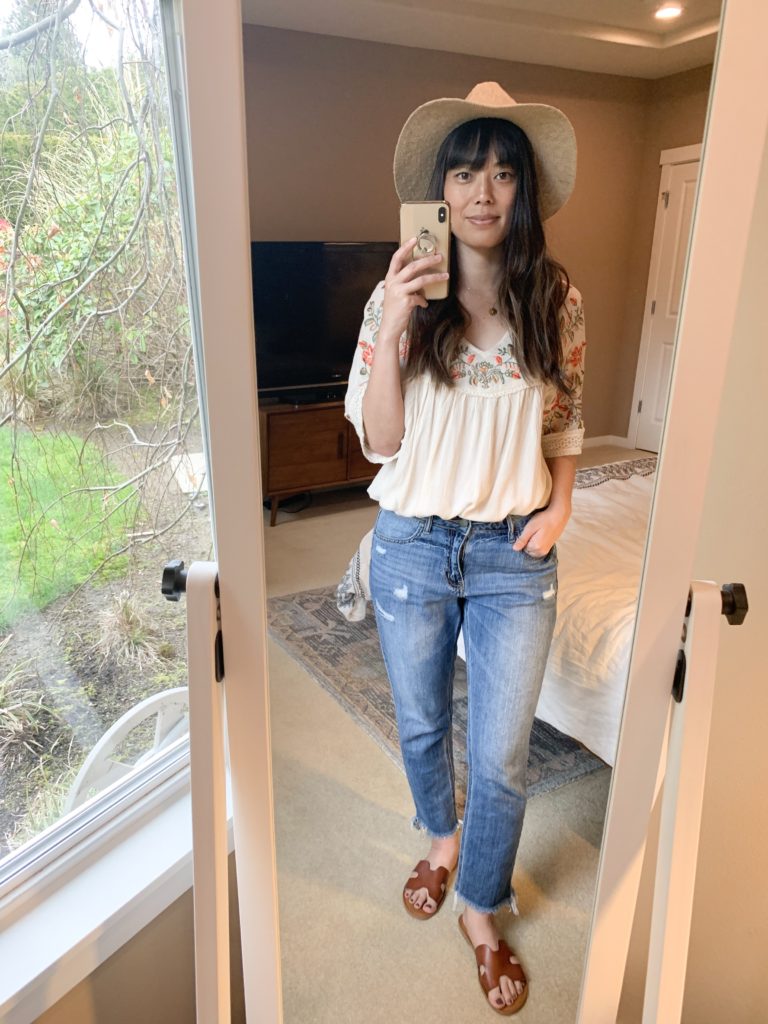 Flowy Blouse (old, similar linked) // Boyfriend Jeans