Over the years, I've had so much fun putting together Easter baskets for my daughter. The storage bins in her room are filled with tons of little Easter tchotchkes collected throughout the years. In an effort to pare down, I decided to be *a little* more organized this year.
Full disclosure: Because I had thrown them all out, I ended up buying more plastic eggs because Kaia really wants to do an Easter egg hunt at home this year. I was hoping I wouldn't have to buy them! Oh well.
I followed the WANT/NEED/WEAR/READ gift rule that is popular around Christmas time. Even though it's not Christmas, following this rule in relation to Easter baskets helped me tremendously!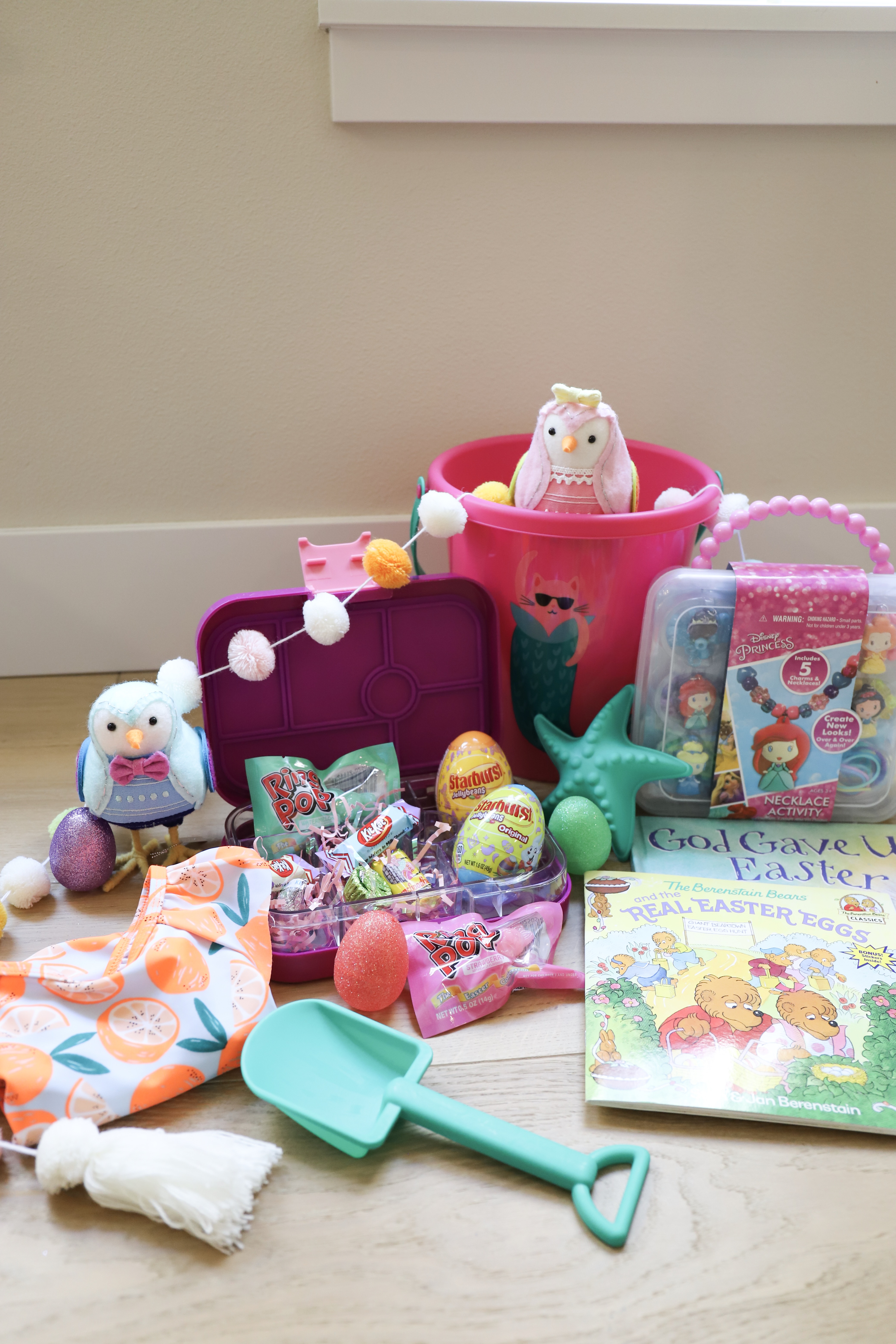 I started with the theme of Spring/Summer Fun. I love this because you can build your basket based on items that your child will use in the coming months. Think about what they might like to do on warm days outside. Beach toys. Water toys. Sidewalk chalk. You get the idea.
Instead of a traditional basket (which we have several of them circulating around the house), I opted for a sand bucket. Our old sand toys have gone missing, and it was the perfect time to replace them! This was is from Target and less than $10!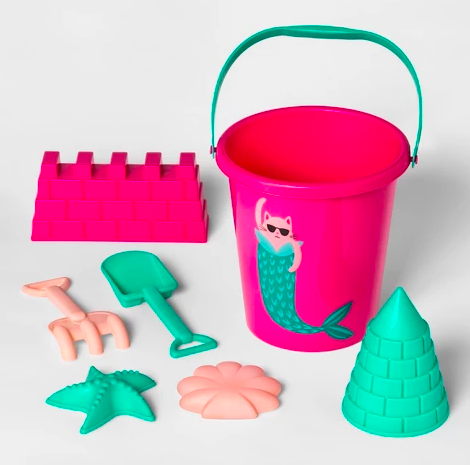 WANT: This one will vary child to child. I wanted to keep it small (preferably under $10) and something that she would really enjoy. She has loved any and all jewelry kits I have bought her! This one will be great because she will be fresh off a trip to Disney when she gets it.
Disney Princess Necklace Making Set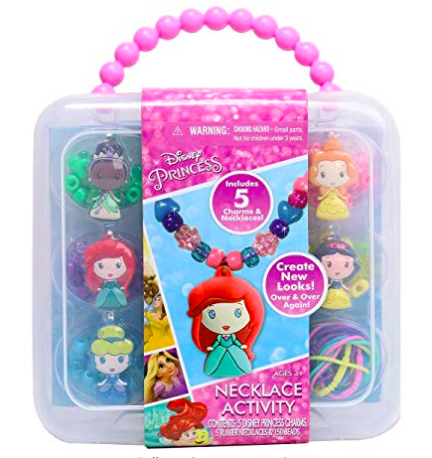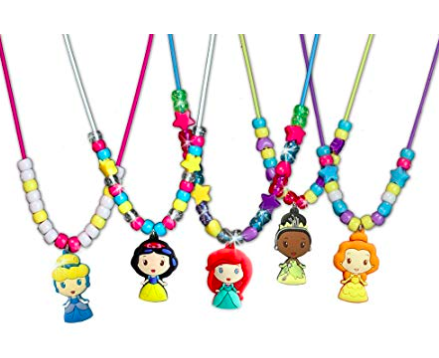 NEED: Kaia has needed a new lunchbox for awhile now. She has one she uses for school. I wanted another one as a backup and also for summer picnics and as a snack box for road trips!
YUMBOX Bento Lunch Box for Kids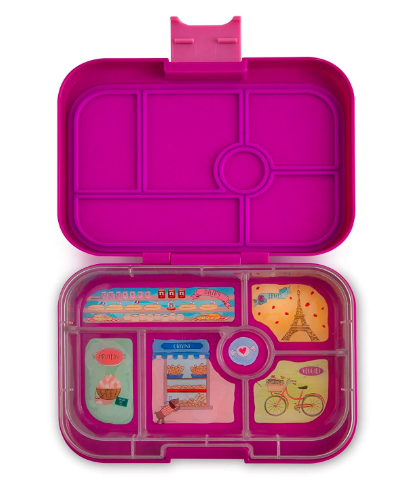 After wading through a lot of reviews on Amazon, I went with the YUMBOX. It's smaller than I thought which is fine because Kaia doesn't eat big portions. We'll see how it holds up to lunches and snacks throughout the summer. I plan to put some candy inside it when she gets it for Easter.
WEAR: Wear is fun and can be anything from sunglasses to new sandals to an Easter dress. I rounded up some adorable spring dresses here.
I opted for a new swimsuit. I try to get Kaia a new suit every year, and this year is no exception. This one was SO cute I couldn't resist it! I ordered it online and it's less than $15.
Cat & Jack Flutter Sleeve Swimsuit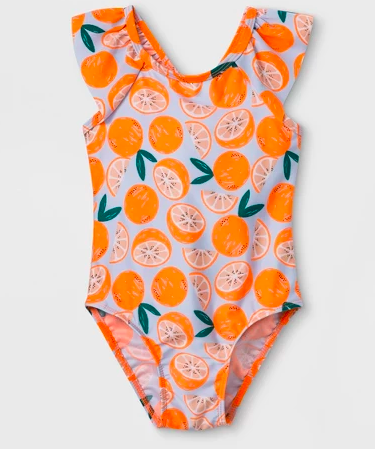 READ: I always include one or two new Easter books. This year, I ordered these two and I'm excited to read them with Kaia!
The Berenstain Bears and the Real Easter Eggs