This post is in partnership with Crest®. All views expressed are my own.
Halloween is always a fun time of year. We are excited to create new traditions as it's our first Halloween in our new house! We've already filled the house with a mixture of store bought Halloween decorations, Kaia's "spooky" school projects, a huge, new candy bowl, and several bags of candy. It feels like ever since the calendar changed from September to October, I have fallen victim to Halloween candy shopping…and have already broken into our trick-or-treat stash!
Apparently I am not alone in this.

Crest conducted a Halloween "Candy Confessions" survey and found that "Most people (73%) purposefully buy more Halloween candy than they need for trick-or-treaters so they can eat the extra." I'm not surprised as it is pretty difficult not to give into that sweet tooth this time of year.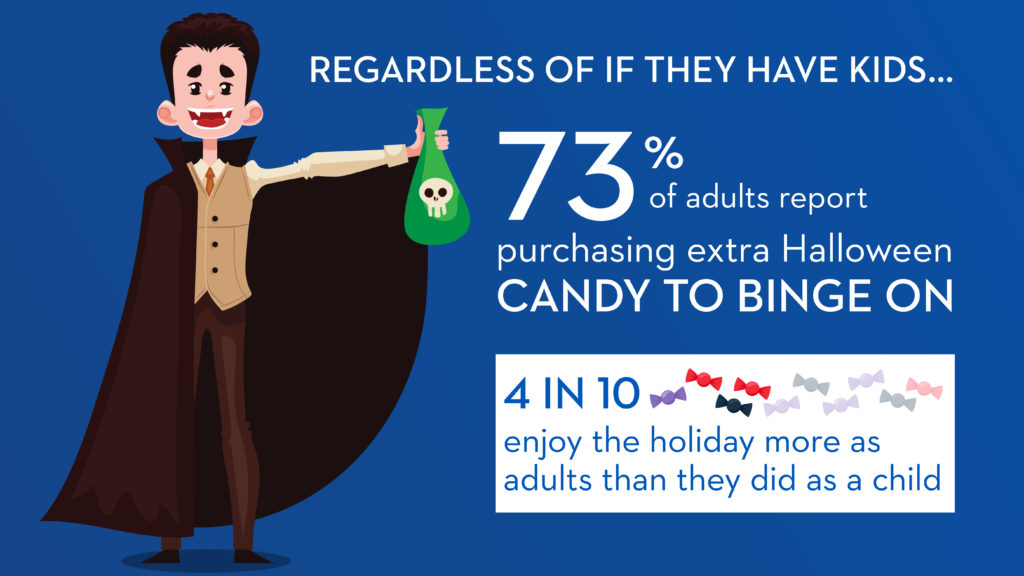 I want Kaia to have fun and enjoy Halloween. I won't deny her all candy as I know Crest has got us covered. Check out this hilarious video of what happens when kids are given "healthy" versions of candy. That ain't happening!
At the same time, I also want to maintain healthy eating habits for Kaia and not get too far off track with the sweets. This rings true for us adults, too, as we are the worst offenders when it comes to overindulging at Halloween. The Crest survey revealed that the average parent eats one quarter of their child's Halloween candy.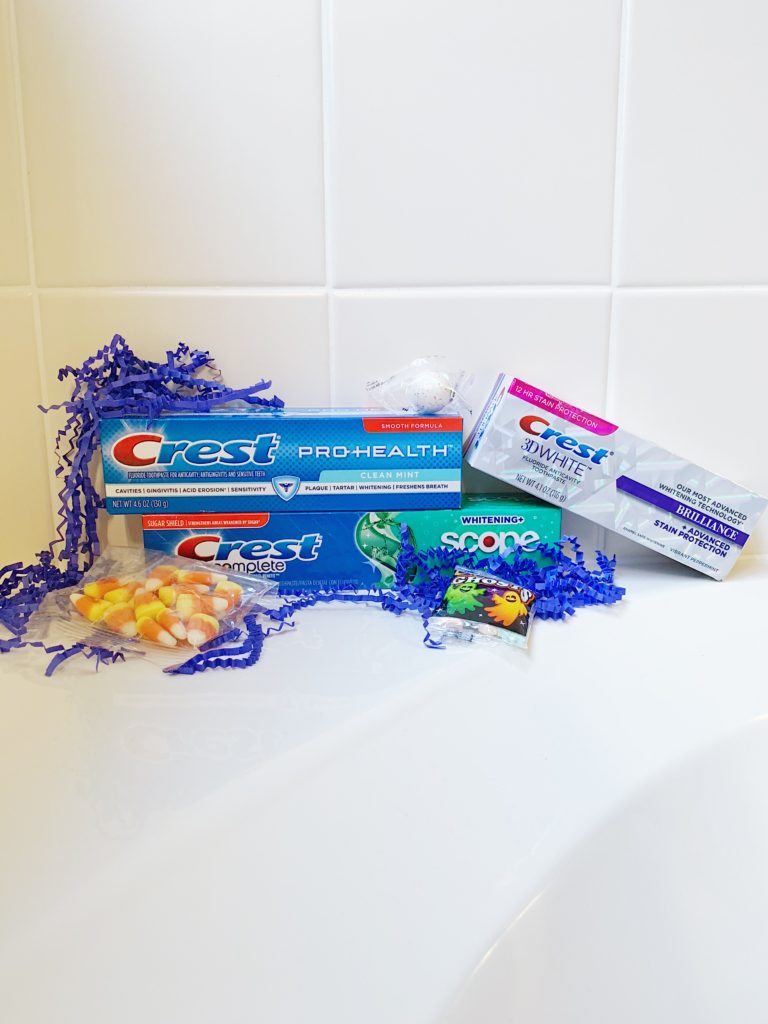 Here are a few Halloween/candy tricks and tips that I will be trying in our household.
Keep the Candy Out of Sight: Earlier this month, I made the mistake of leaving a bag of candy out on the kitchen counter. Everyone in the house kept sneaking little treats here and there, and before I knew it, the entire bag was gone. I plan to keep the candy for trick-or-treaters out of sight on the top shelf of our pantry. We can bring it down when it's actually Halloween.
Attend a Halloween Event with Activities (Other than Candy Distribution): Every year on Halloween, we attend my husband's company event. They have different activities set up for children in addition to some trick-or-treating. Not everyone gives out candy. We've gotten stickers, spider rings, and glow sticks. Her trick-or-treat bag has never been full and that's all she knows! Look for local events you can attend that aren't all about the sugar overload!
Employ the "Switch Witch" Tactic: I have never personally done Switch Witch, but now that Kaia is getting older, I think we will try it. Switch Witch is when parents tell their children a story about a good, kind witch who comes by at night and switches their candy out for a toy or prize. In the morning, the candy they've left for her is gone and they get to play with their new treasure!
Don't Forget to Brush: It sounds obvious, but now is the perfect time to reinforce healthy brushing and flossing habits! Make sure kids (and parents, too!) don't fall asleep on Halloween night without brushing their teeth. Even better, use Halloween time as a reminder to book your dental appointments!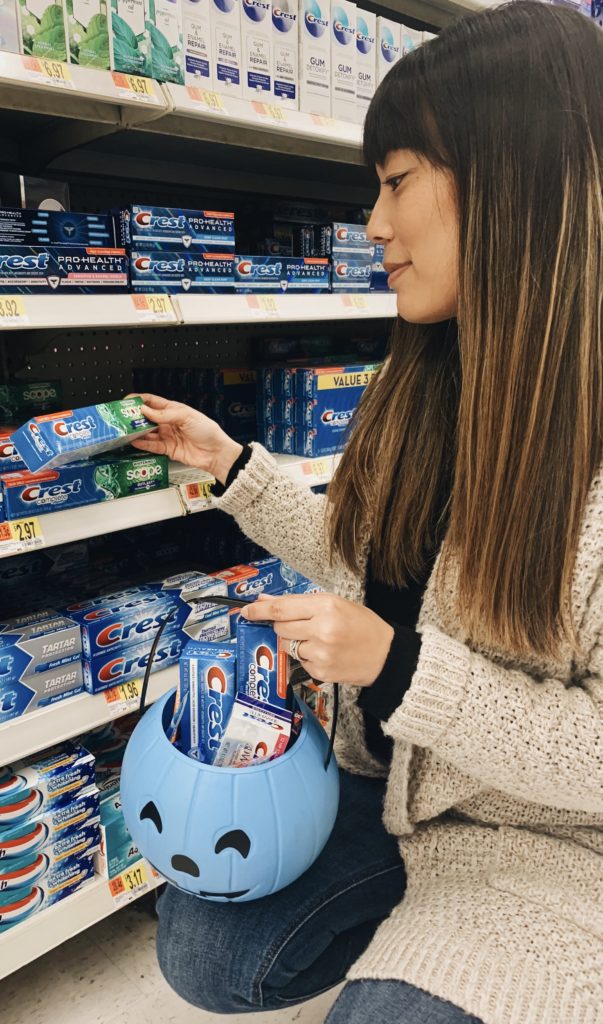 I love that Walmart is a one-stop shop where I can pick up my Halloween candy and Crest products.
Starting Sunday, October 28th, there are some major savings on Crest Toothpaste at Walmart!
From October 28th through November 11th, a $1-off coupon insert will be available inside local newspapers across the U.S., giving a discount on your favorite Crest Toothpaste varieties. 
One of my favorite toothpastes of all time is the Crest Complete Toothpaste with Scope Whitening which is currently at a Rollback price of $4.97 until November 20th! (Even more varieties are available at a Rollback price as well!) 
Check the Ibotta app (link here) for a $2 off deal on Crest Gum & Enamel Repair Toothpaste through December 4th. 
How are you preparing for the influx of candy this Halloween season?