This post is in partnership with Crest®. All views expressed are my own.
I am constantly researching ways to feel better both mentally and physically. I've had breakthroughs and roadblocks, but no matter what, I try my best to learn from my experiences and keep moving forward. Throughout the years, I've found it is often the little things that add up and create positive changes in your life. There is never enough time in my day, but I can spare five minutes here and there. Something as seemingly small as switching up your toothpaste can make a difference in one's overall health. Not to mention, a healthy smile just makes me happy!
Earlier this year, I partnered with Crest to discuss the importance of gum health. I am so excited to announce that I am partnering with Crest again to introduce a new product, Crest's Gum & Enamel Repair toothpaste. It recently debuted in Walmart stores nationwide!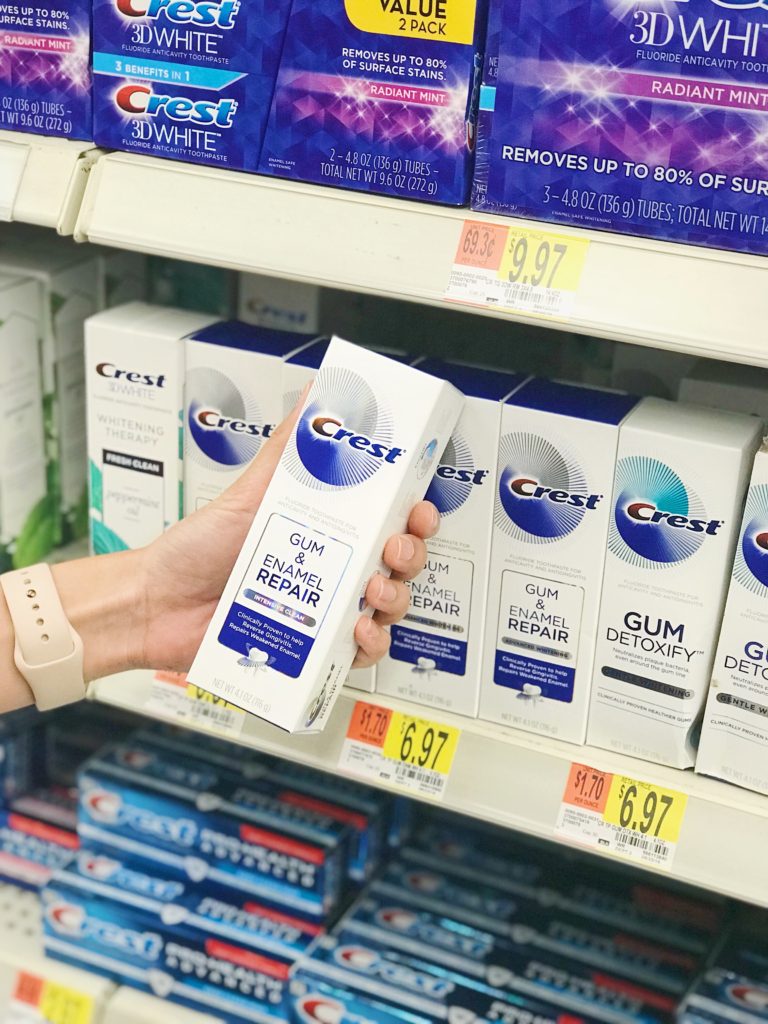 Given that 50% of U.S. adults have gum disease, I think there is definitely a need to talk about gum health. When left untreated, sticky plaque build-up along the gum line can break down enamel and lead to permanent damage. Crest has made it so easy to keep your gums healthy!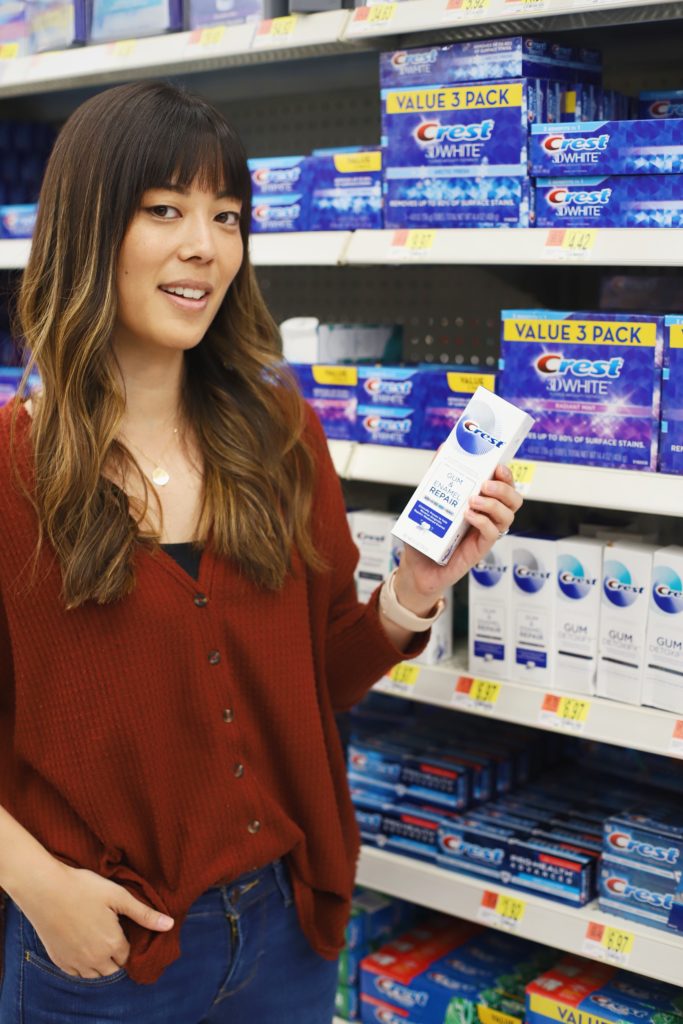 I am a big fan of Crest's Gum Detoxify toothpaste, and couldn't wait to try this new Gum & Enamel Repair toothpaste. Not surprisingly, I love it! I love how it keeps my breath fresh, and more importantly, I know it's working hard below the surface to create healthier gums and teeth. This toothpaste actually shields against acids in food and drinks (think OJ, sparking water, wine, certain fish and meats, etc.) so you can continue to enjoy your favorite treats. This was a big plus for me because I love orange juice and drink it almost daily!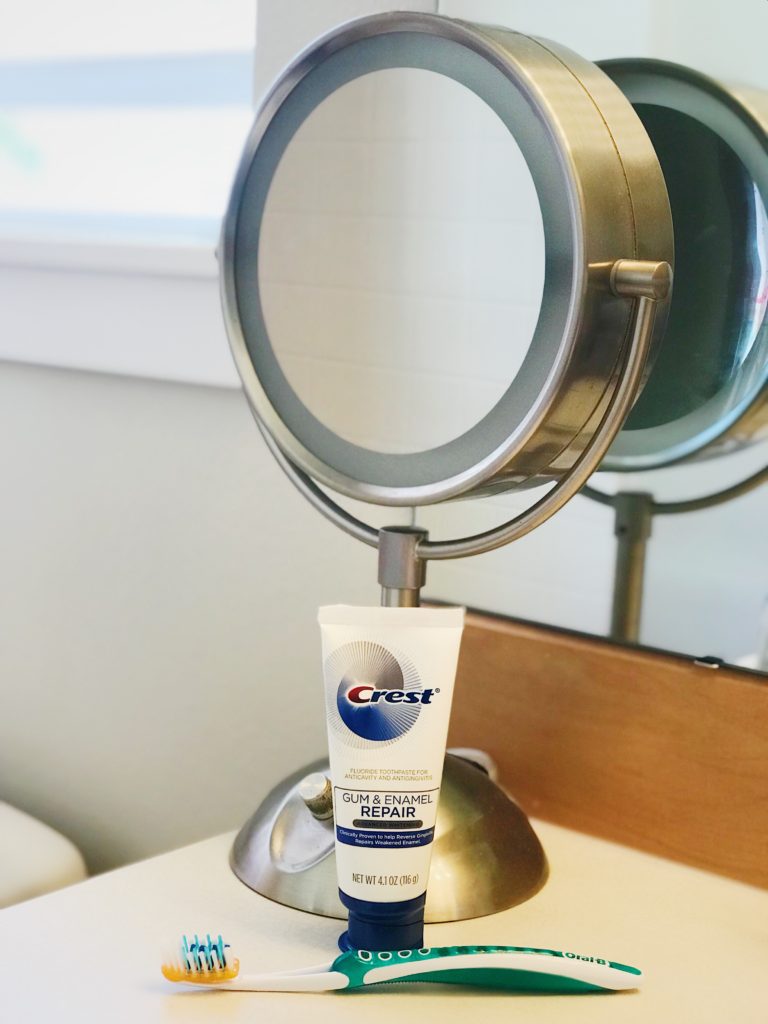 They have two varieties of Gum & Enamel Repair toothpaste: Intensive Clean and Advanced Whitening. I've mostly been using the Advanced Whitening toothpaste because I could definitely use the extra whitening power!
Here's something awesome for you guys. Who doesn't love a good deal?
You can save $3.00 on Crest Gum & Enamel Repair and some of your favorite Crest toothpaste products (Crest Gum Detoxify, Crest 3D Whitening Therapy, and 3D White Brilliance).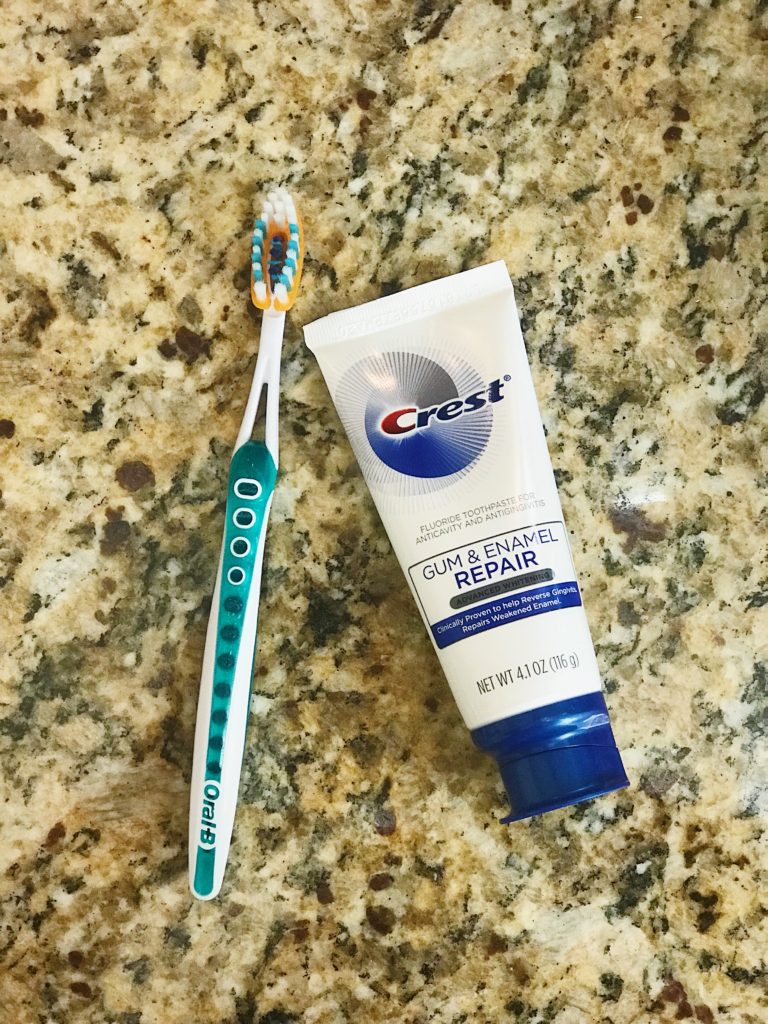 Follow these steps to get $3 off:
$2.00 Ibotta Rebate Go into the Ibotta app (or download it if you don't already have it) and find the $2 rebate. You can also click here. Note: The Ibotta rebate is live until November 15, 2018. 
$1 Brandsaver Coupon Check this Sunday's newspaper (9/30/18) for the $1 off coupon on ONE Crest toothpaste, 3oz. or more OR kid's toothpaste, 3 oz. or more. This can be layered on top of the $2 Ibotta rebate.
If you care about your smile and your gum health, consider giving Crest's Gum & Enamel Repair a try today!