We spent a long weekend in Leavenworth, WA which is about a two hour drive outside of Seattle. It was our first time visiting this little Bavarian themed village tucked in the mountains, and we fell instantly in love! We were there in mid-March so I cannot speak to the busy seasons of Oktoberfest and Christmas time, but all the shops and restaurants were fairly quiet this time of year. We loved the slower pace and peacefulness. I'd love to come back during Christmas time in the future. It seems like it would be so much fun!
We lucked out with some beautiful weather in the low 50's with plenty of sunshine! There was still snow on the ground, but otherwise, we were able to get away with light jackets and sweatshirts. We also didn't need snow chains for our tires. Your packing list will depend on the time of year and weather. We brought snow pants and snow boots for Kaia, but she didn't need them! The snow play area in Leavenworth was actually closed for the season. The closest open snow area would be Stevens Pass.
We didn't have much of an agenda, but we knew we wanted to do a family nature walk, do a little shopping in town, and eat delicious food. So those were the main goals for the weekend!
Family Nature Walk
We were staying in a place that was a stone's throw away from Waterfront Park. We watched plenty of people and families of all ages crossing the bridge that went over the Wenatchee River into Blackbird Island. So we figured it would be a perfect place for our family nature walk! Other than a some patches of slippery melting snow on some of the walking paths, it was a very easy and peaceful stroll.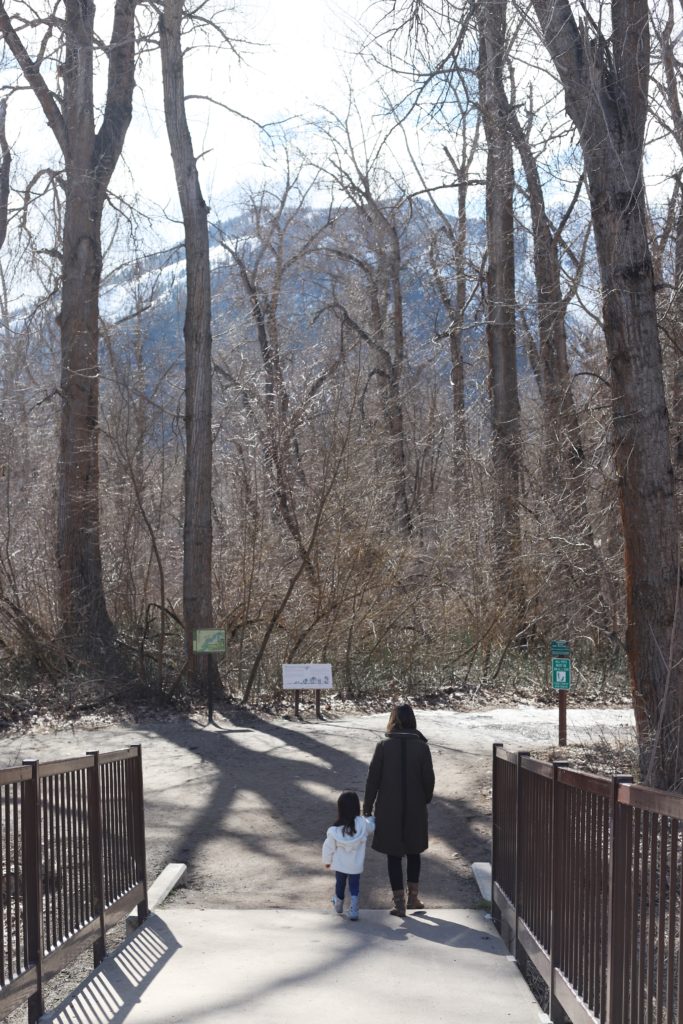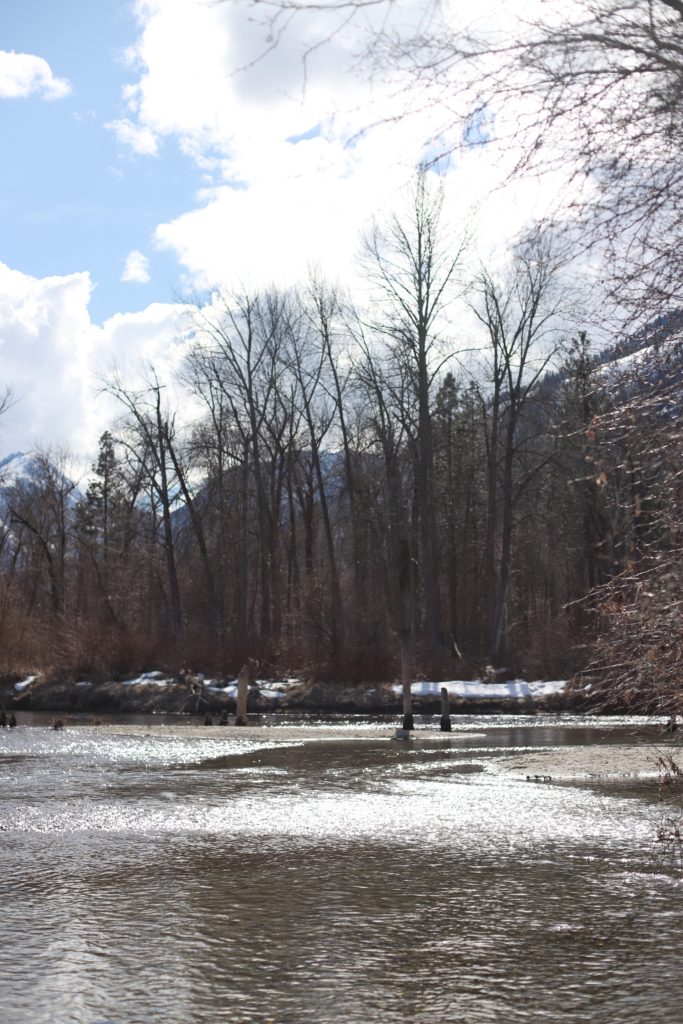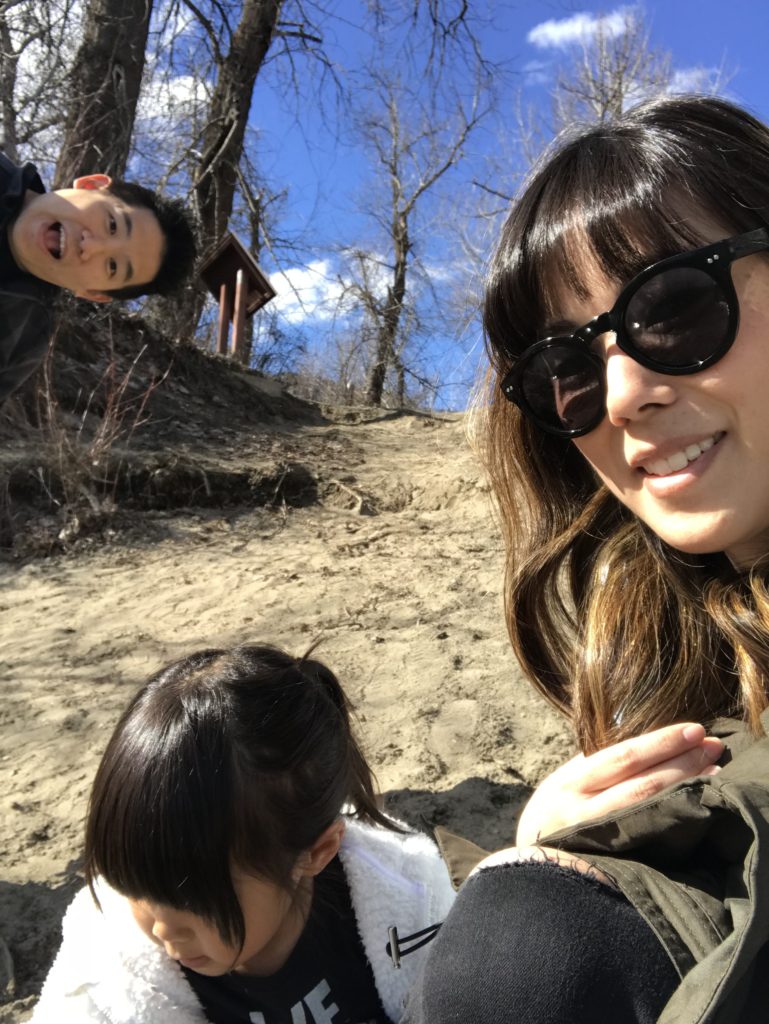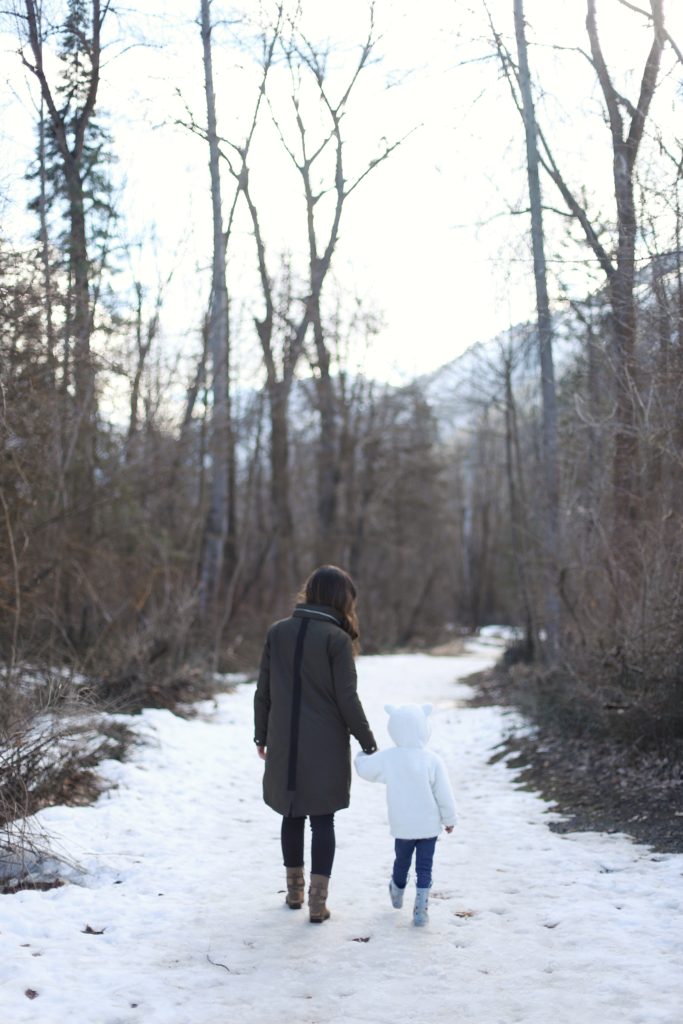 One of the days we found ourselves off the beaten path on the road to Icicle Gorge. I had this vision of us doing our first big family hike together. But, I definitely didn't plan it out correctly as the road to get to the gorge was closed due to snow. Later I noticed the hike is actually 3.5 miles and I highly doubt Kaia would've lasted twenty minutes without wanting to be carried!
Once we realized we couldn't drive much farther, we pulled over to the side of the road and took a few photos. It was just too beautiful!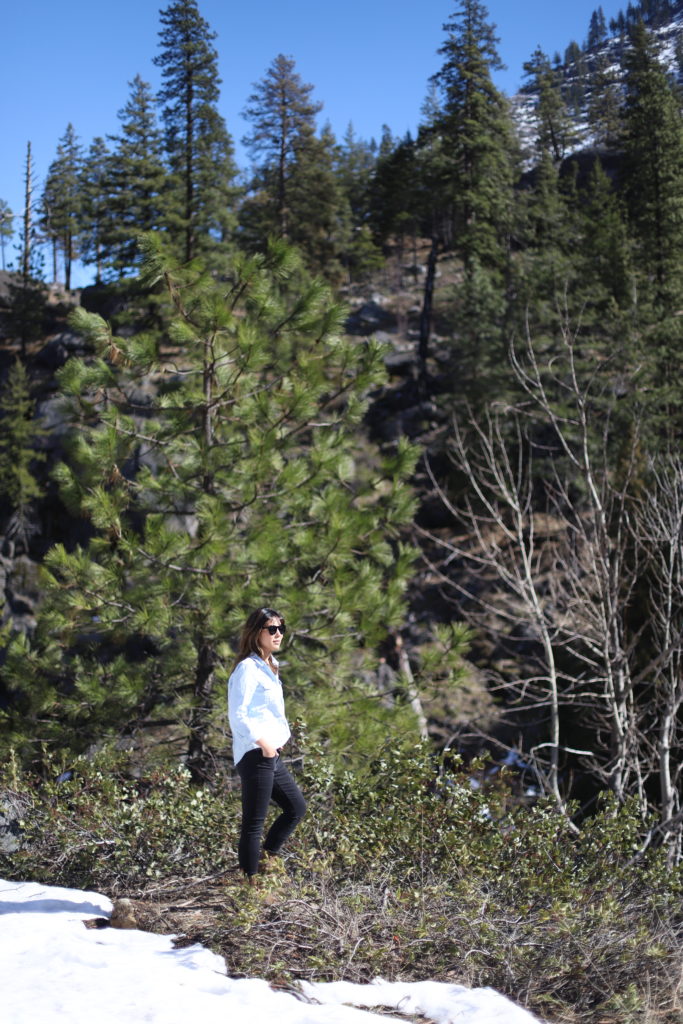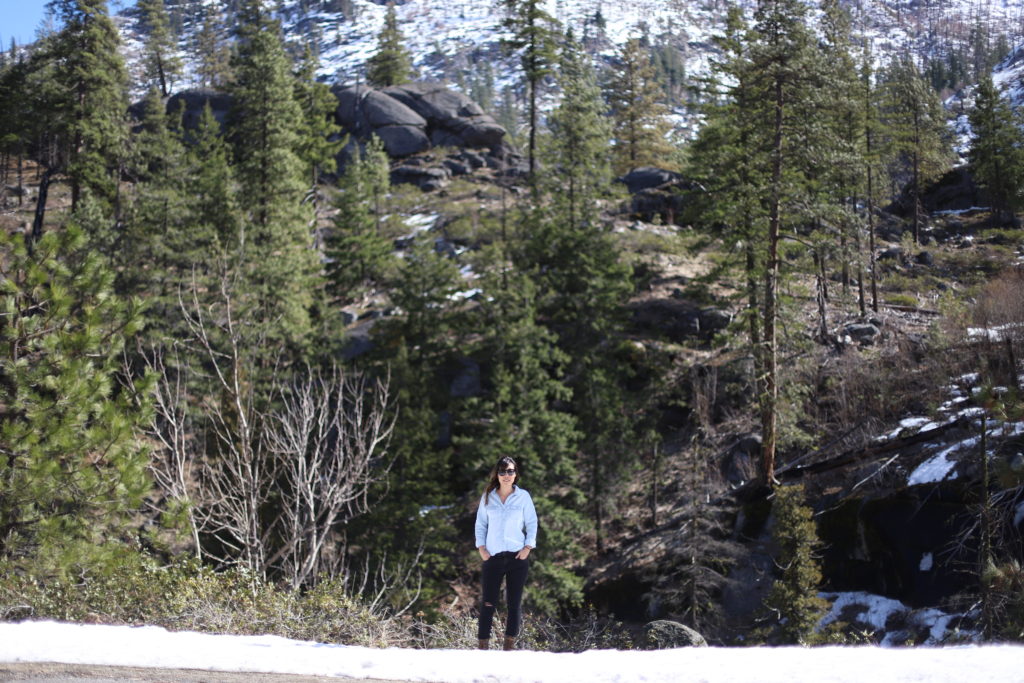 Shopping in Town
Downtown Leavenworth is like one big shopping district filled with little boutiques, restaurants, and cute shops. We spent some time in the local book shop (where they had a nice little children's book section) – A Book for All Seasons, a great gifts/collectibles shop – Nussknacker Haus, and a local sweet shop – Das Sweet Shoppe (we somehow didn't try their ice cream, but it's on the list for next time).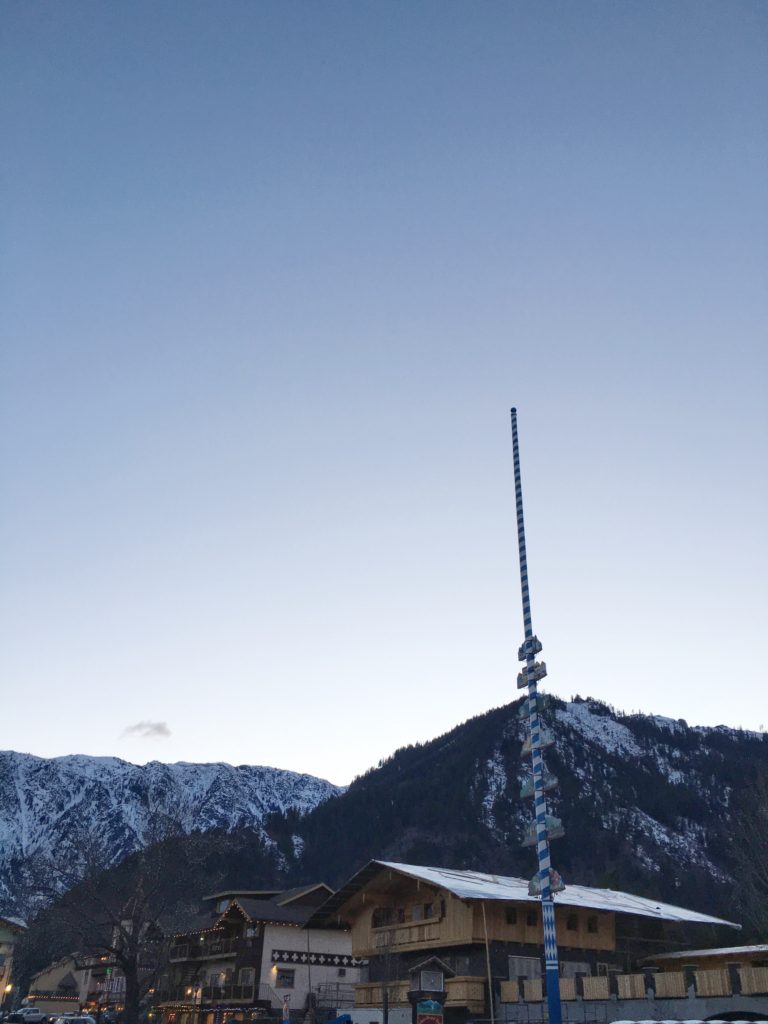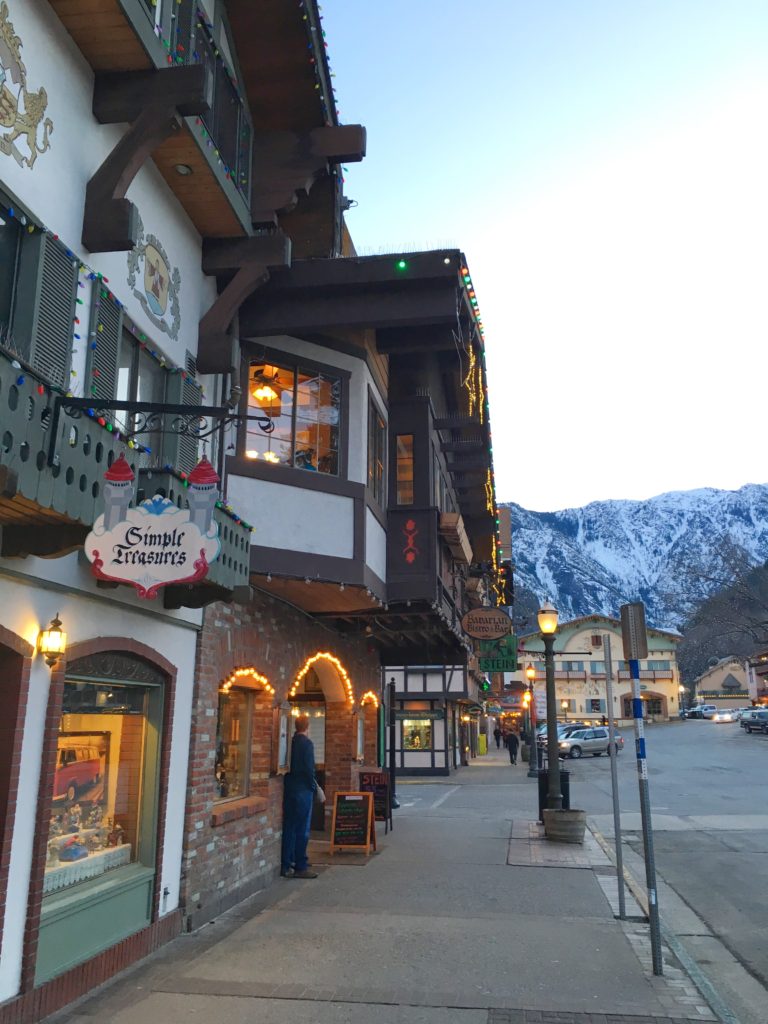 Places to Eat
Here is a list of restaurants we tried and loved!
For an awesome place to grab a beer, a pretzel, and a German sausage – check out Munchen Haus. Make sure you don't forget your jacket as it's outdoor seating only.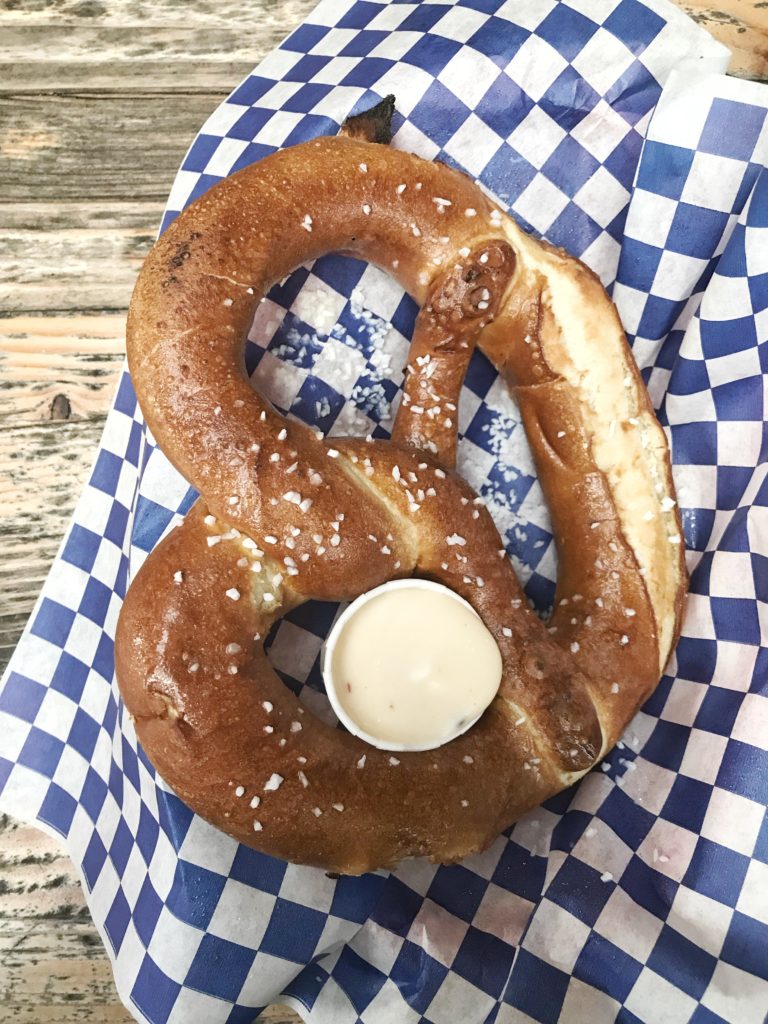 Try the Hot Mama pizza at Blewett Brewing Company – so good! My husband ordered a flight of beer and thoroughly enjoyed it.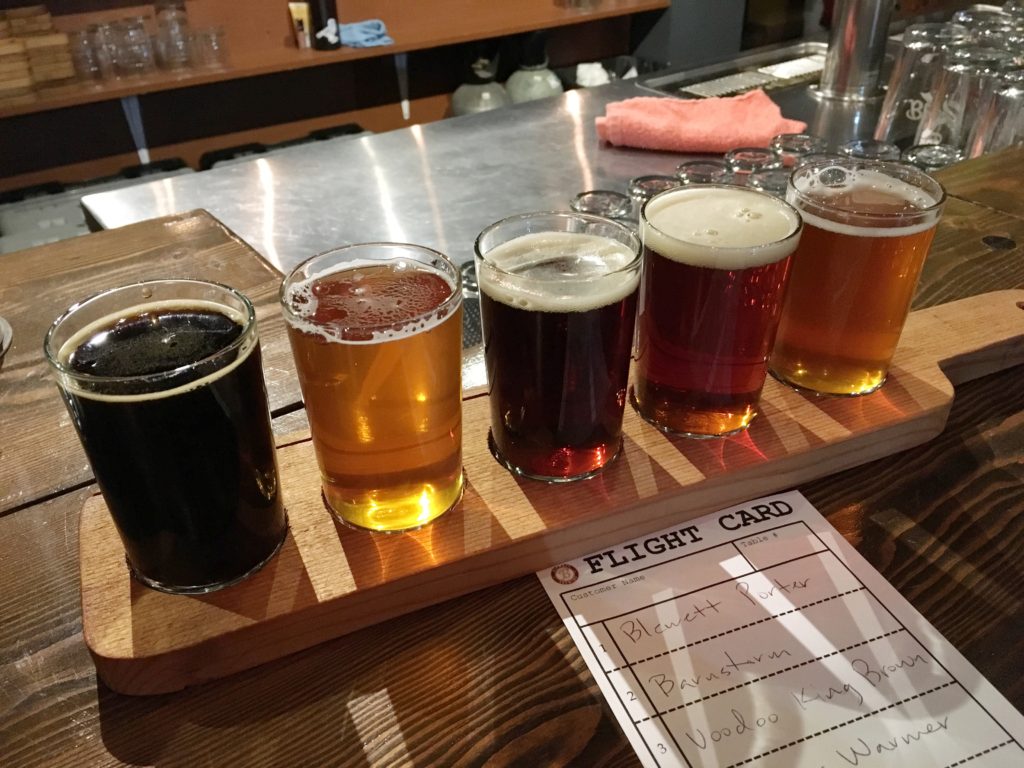 For a delicious breakfast/brunch with views of the local golf course…oh, and a pancake the size of your small child, check out The Wild Huckleberry restaurant.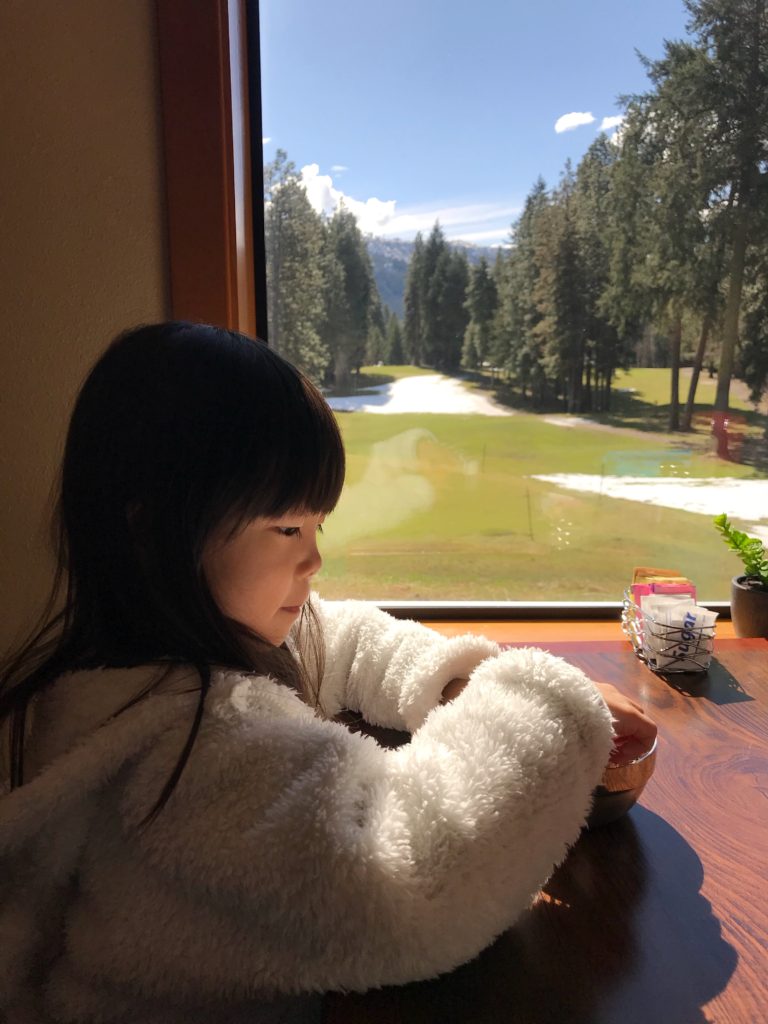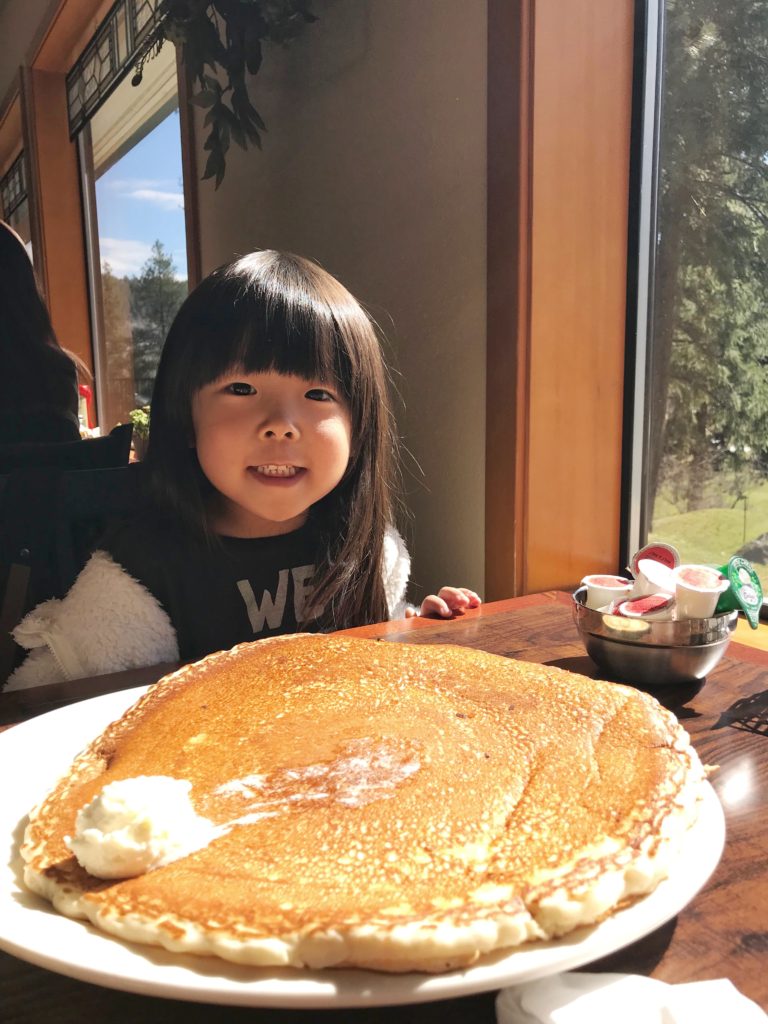 We also loved South – Leavenworth for Mexican food (must try: South's Chip and Dip Sampler) and Fresh Burger Cafe for a pretty good burger and fries. We also stopped by The Gingerbread Company for frosted cookies and gingerbread, of course.
All of these dining establishments are kid-friendly, and everyone was so nice and accommodating to families!
Next time we are in town, we'd love to try some winter activities like snow tubing and a sleigh ride. In the summer, they've got white water rafting, swimming in the river, and hiking to the nearby gorge (the road was closed when we tried to go this time). We also didn't get a chance to check out the Nutcracker Museum (although I feel like I'm the only one who would truly enjoy that one).