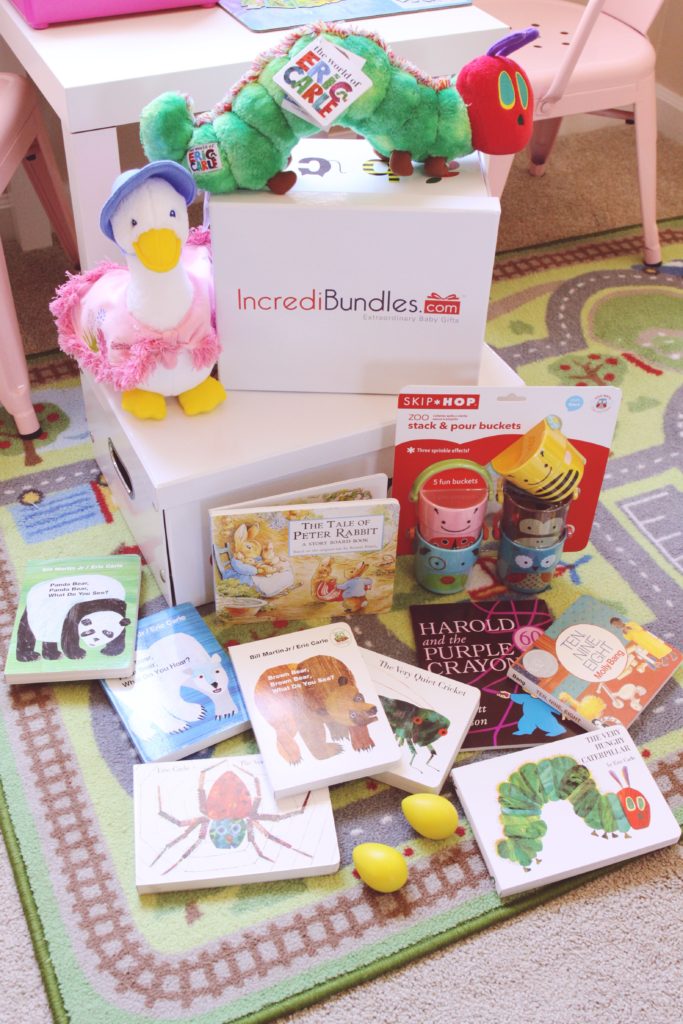 We received a complimentary children's bundle from Incredibundles for our review. All opinions expressed are my own.
Have you ever felt stumped when trying to find the perfect gift for a new baby or young child? Even though I am a mother myself, I am often still at a loss as to what to buy. It can also be challenging when you don't have time to get to the store and shop.
Incredibundles.com is an awesome company that creates adorable and creative gift bundles for babies and young children. Think of it as a modern spin on the baby gift basket. Each bundle comes in a sleek, reusable storage box. You can hand pick what goes in your bundle or search through their pre-selected collections. They also offer unique gift subscriptions including A Year of Toys, A Year of Books, and A Year of Diapers. How amazing would it be as new parents to receive a diaper subscription as a baby gift?! With every bundle purchase, the company makes a donation to a charity.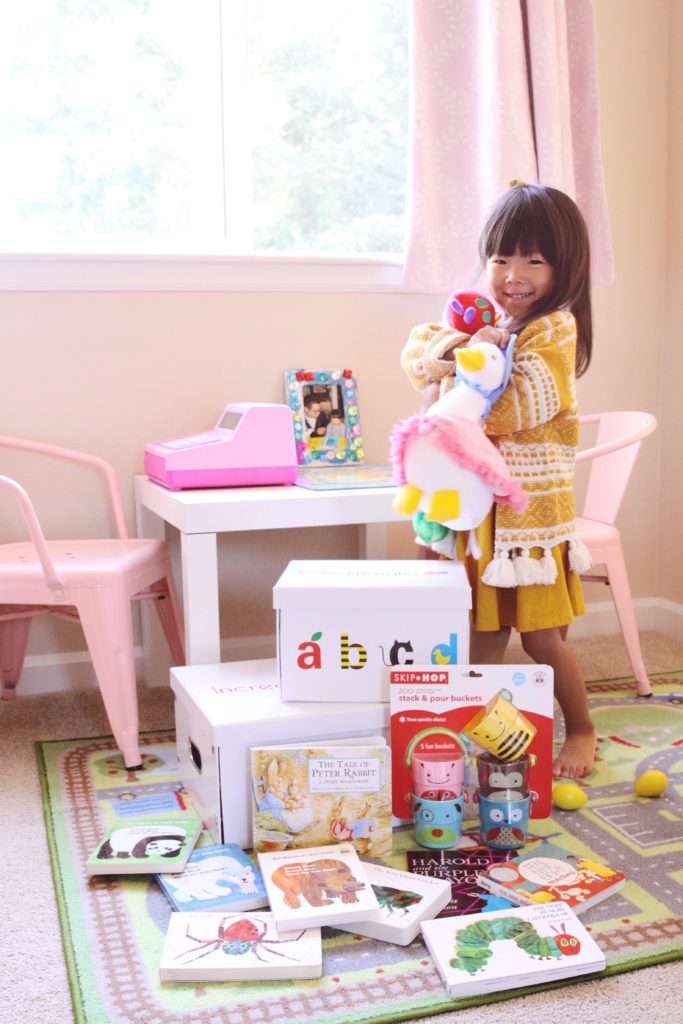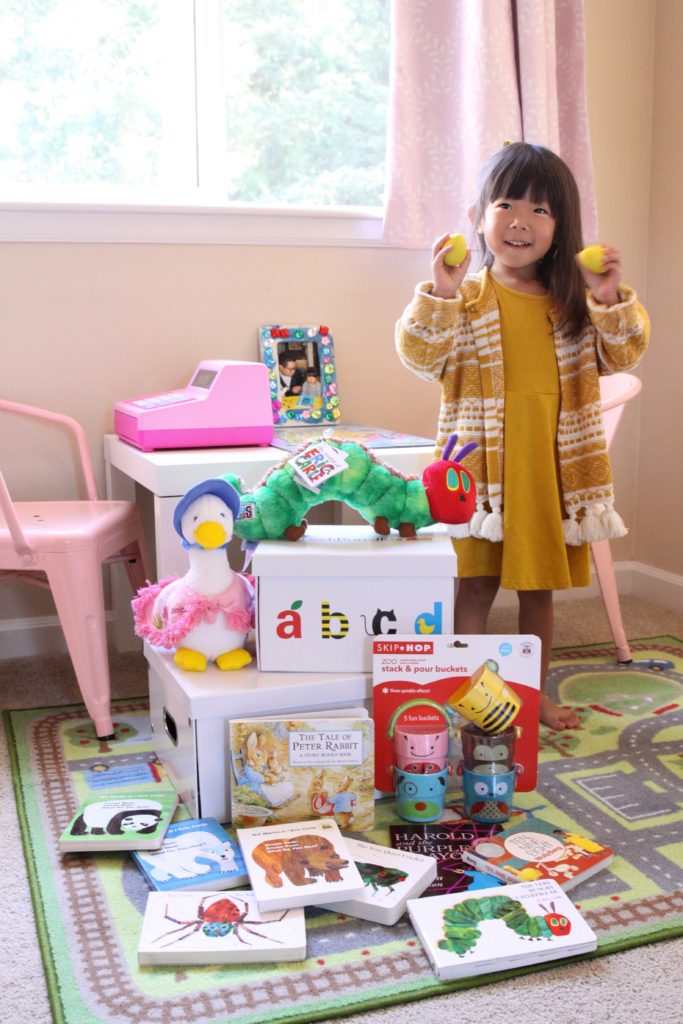 Incredibundles sent Kaia a complimentary gift box filled with award winning toys, books, and products appropriate for her age and development. We also received a themed box of Eric Carle books and a Very Hungry Caterpillar plush toy! She sleeps with her Jemima Puddleduck plush every night. We got an incredible Doctor Dress Up Kit from Melissa and Doug (not pictured). It has been great for role-playing and giving mommy her daily vaccinations! The books we received are all classics that will be read over and over again.
All in all, we have had countless hours of fun with our products from Incredibundles! Kaia would be thrilled to receive anything from the Incredibundles site as a gift. In turn, they are my "go to" for gift giving in the future. Take a look at their site and please let me know if you have questions about their products or services!
For Pinterest Use This Image!