I love unique blouses. You can find me in jeans almost every day of the week. To add a little variety, I look out for tops with pretty, special details. My "go to" place was always Anthropologie. However, I'm not terribly excited about spending $100 per blouse these days, especially if it's a trendy, seasonal item.
I crossed my fingers and ordered from SheIn again. You can read about my first experience with them and purchasing tips here. This time around, my order took much longer to get to me, but was otherwise generally the same experience as before.
I was nervous about this blouse (bought in a size S). When I first tried it on, I didn't love it. It's a bit of a fashion "risk" for me, but it has definitely grown on me! I'm sharing two different ways I wore this blouse.
Worn to the tulip fields (it was freezing!)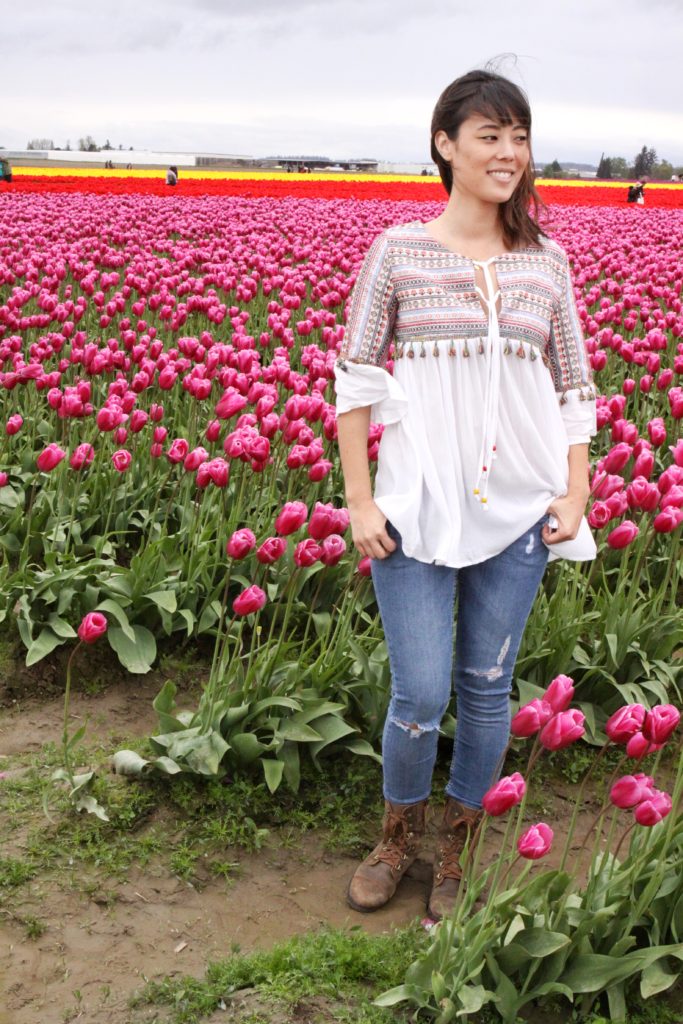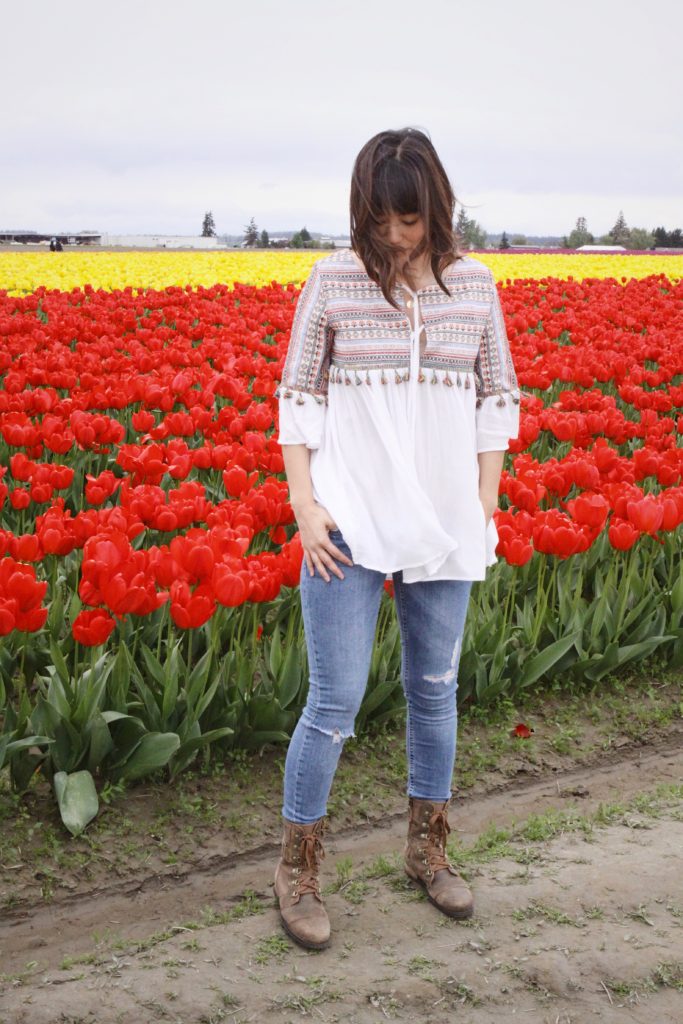 Jeans: H&M (old) // Top: SheIn // Boots: Sorel
Worn to the blueberry fields at dusk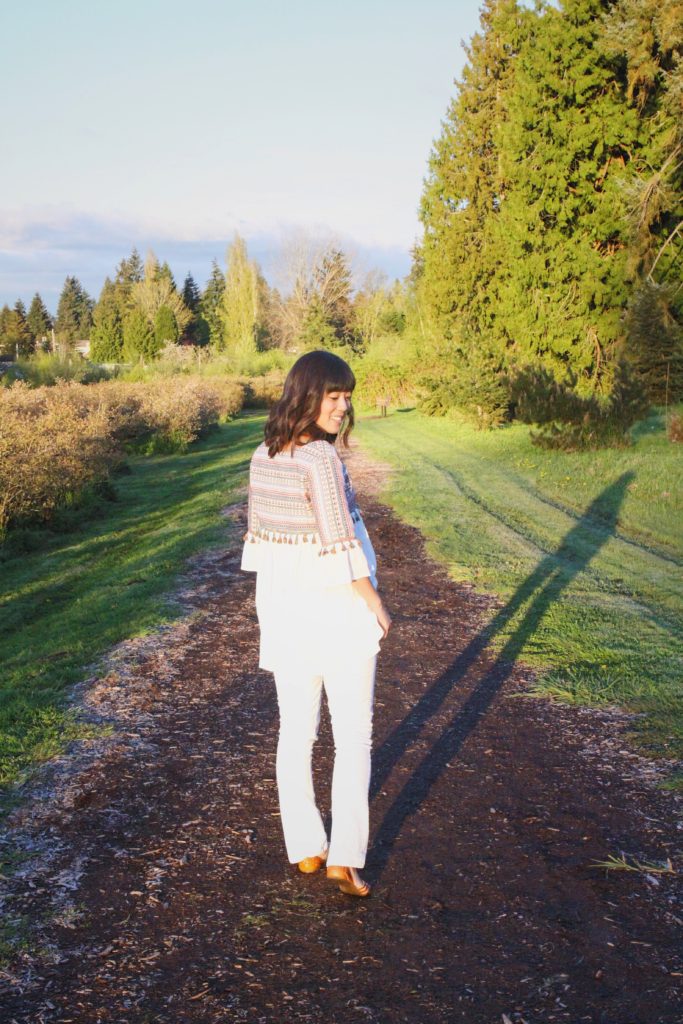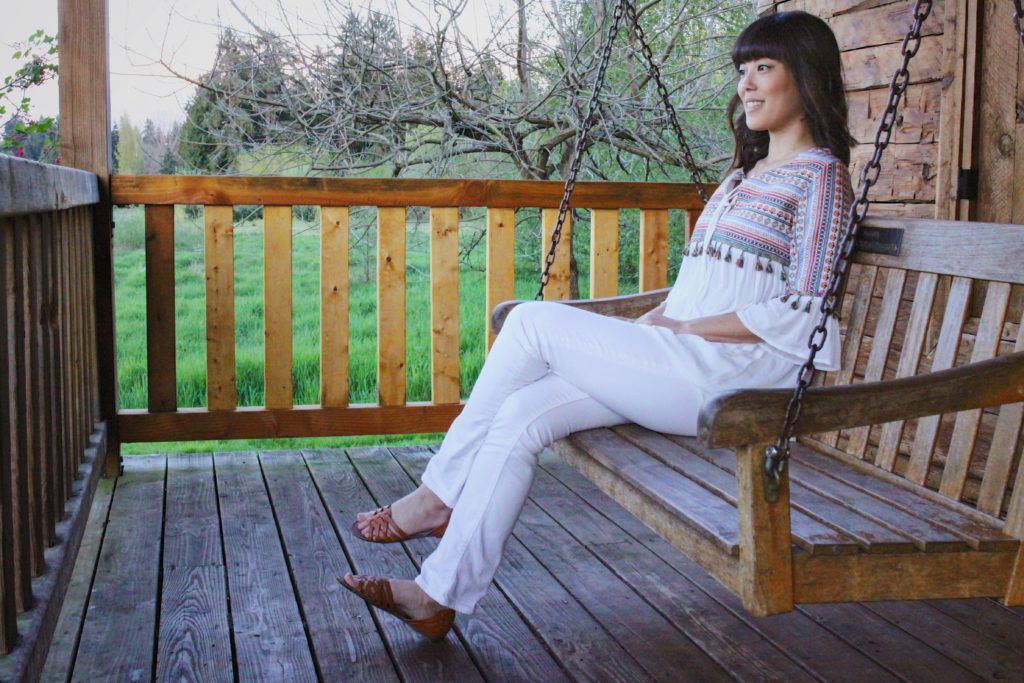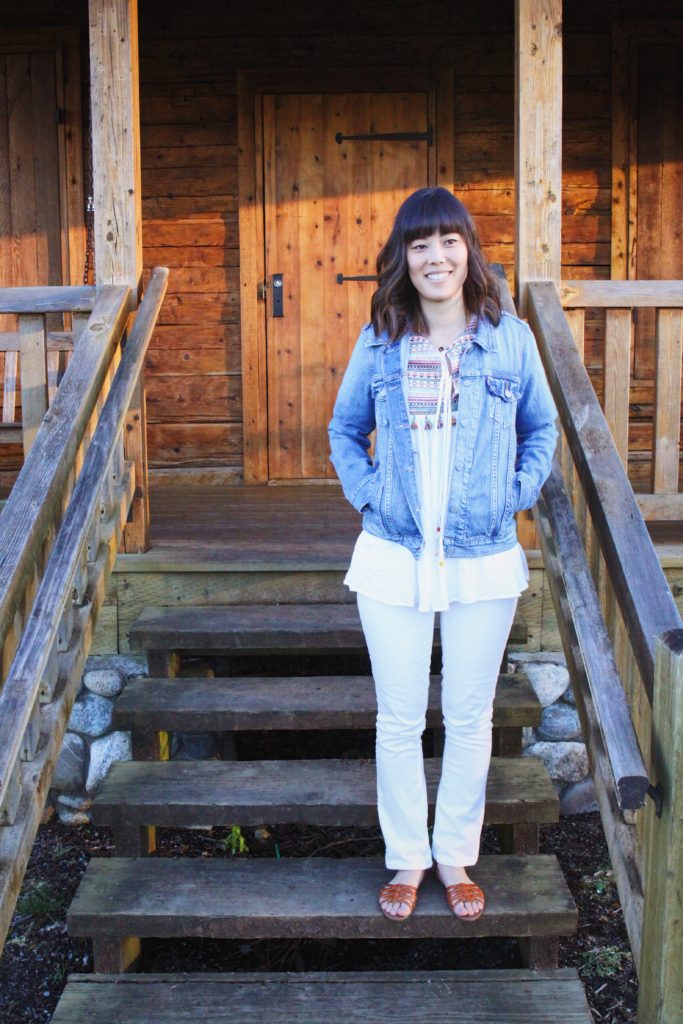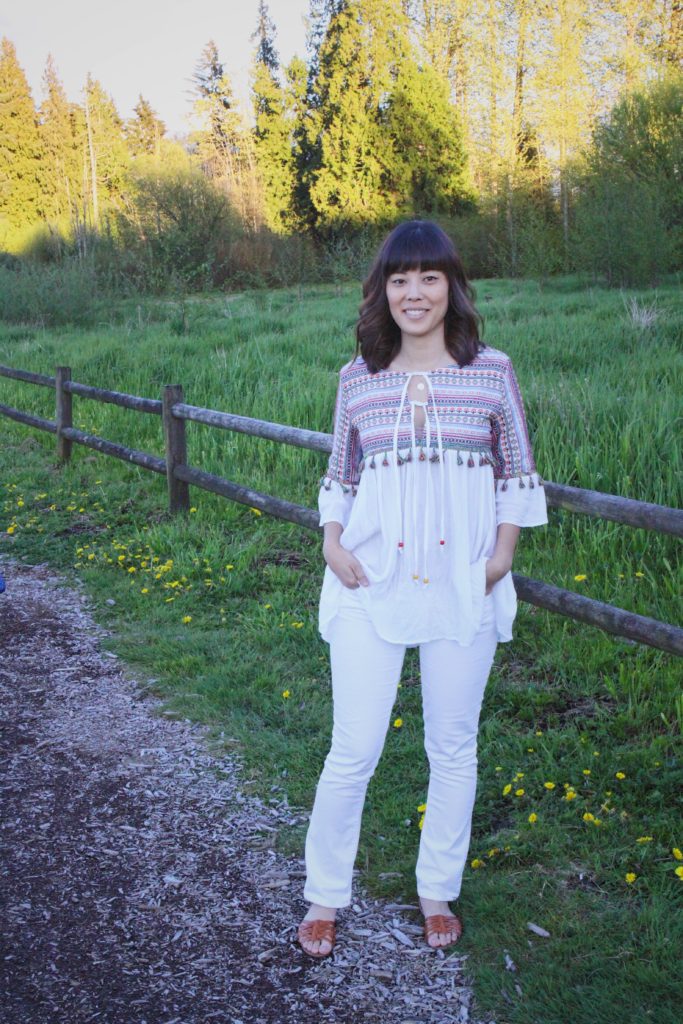 White Jeans: Gap (old) // Jean Jacket: Levi's (old) // Sandals: Target