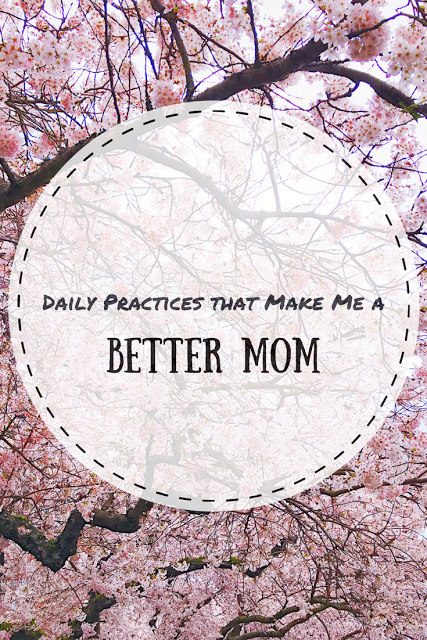 I aim for one meaningful connection with my child each day. Yep, just one.
This might sound ridiculous. Isn't my role as a stay-at-home mom to make meaningful connections with my child all day long? Well, maybe some stay-at-home parents are able to be present all day and that's great. But, for me, it feels like I am constantly multi-tasking and being pulled in all directions. If I'm sitting and playing Legos with my daughter, I might be mentally forming my grocery list. While I'm watching her ride her bicycle, maybe I am thinking about what I'll post on Instagram tomorrow. I've found that setting the goal of just ONE simple yet genuine connection often leads to another connection and then another. You can call it mindfulness. You can call it paying better attention to your child. Yes, I "pay attention" to my child all day, but really being there and fully listening to her wants/needs helps me feel like I am being the type of parent I want to be.
Some easy ways to help forge this connection:
Read a book together
Do an easy, simple craft together
Eat a meal together with no phones or iPads and think of a few questions beforehand to ask your child to get the conversation going
Get outside and run around. Recently, my daughter and I have been playing catch together. It almost always ends in us laughing hysterically!
I start my day by waking up a little before my child and end my day a little after my child has gone to bed.
I need alone "me" time for reflection, relaxation, and centering myself again. I usually try and spend at least some of this time doing something for myself. I am so much happier mentally if I prioritize these little pockets of quiet time.
Some easy, simple ways I fill that "me" time:
A short morning meditation
Running a hot bath in the evening with epsom salt and lavender essential oil
Doing a little online shopping for myself
Stretching
Treating myself to a quiet breakfast
A 20 minute workout
I forgive myself at least once a day.
My daughter just turned three and there is a lot more whining and so many more power struggles than I ever anticipated. Her current emotional state doesn't always bring out the best side of my own personality. At times, I feel mommy guilt if/when I lose my cool with her. In addition, there are a zillion other things I often "chastise" myself for doing or not doing throughout the day. This does nothing but circle back to mommy guilt and increase my anxiety. I counter all of this guilt and anxiety with deep breaths and by reminding myself I am doing my best. I have enough self-awareness to know that if I'm truly not doing my best, I better get my butt in gear!
I say "yes" to at least one thing I want to say "no" to on a daily basis.
"Mommy, can I get the paints out?" (But she will make a mess.)
"Mommy, can I watch Moana?" (For the fiftieth time.)
"Mommy, can I help make the pizza?" (But it will take soooo much longer.)
I find myself saying "no" and "hold on a minute, honey" a lot when I'm stressed out or preoccupied with something. I have made it common practice to say yes a bit more lately, and nothing beats the smile on my daughter's face when I tell her we can make pancakes together or snuggle up and watch five more minutes of her favorite movie. It may inconvenience me in the short run, but I don't want to be that parent that is constantly saying "no".
Anyone reading along, feel free to add to this list!