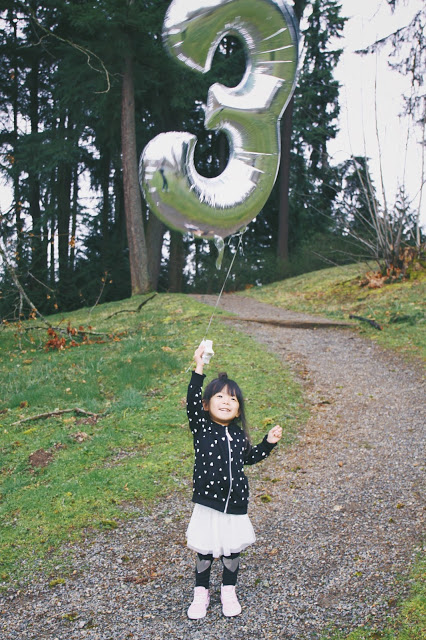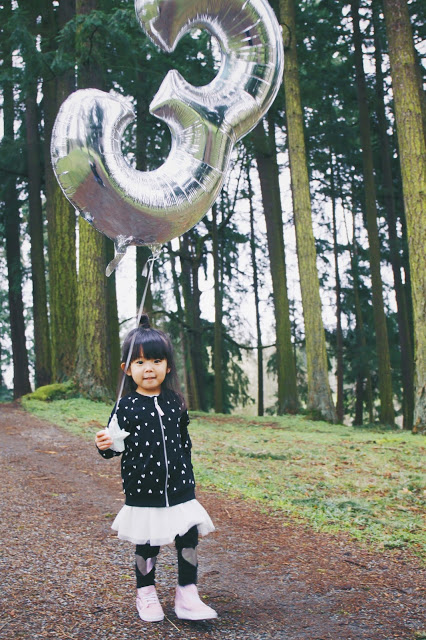 Kaia turned three this past weekend. Birthday plans didn't unfold as we imagined they would. We were supposed to be back in Los Angeles to celebrate with family, BUT, all three of us were so sick. I mean, like sicker than we have ever been all at the same time. And sick enough to pay $400 in change fees to cancel our flights down to California. Yeah, did I mention we were sick?
It was rough.
We spent the day before her birthday pretty depressed. We pulled it together for the big day because Kaia was feeling better and was ready to celebrate. We started the day off with pancakes and a screening of The Sound of Music (K's favorite movie). L mustered up the energy to order a Frozen themed cake from the local grocery store and grabbed some balloons from Party City. We ordered in Japanese food and Facetime'd with loved ones who sang happy birthday to her as she blew out four little wax candles.
It was a no-frills birthday. Sort of perfect in all of its imperfections and absolutely memorable.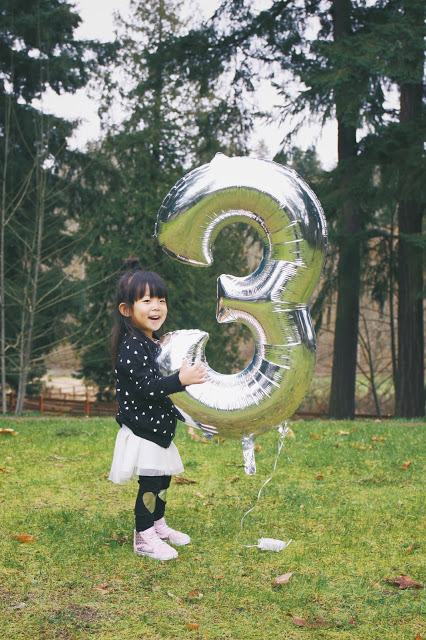 Dear Kaia,


Three years ago, you burst onto the scene and I honestly didn't know what to say or what to do with you. For years, I waited both patiently and anxiously for those two lines to show up on a pregnancy test. For years, I thought they would never come. Eventually they did, and what followed have been the happiest moments of my life to date.


Finding out you were healthy. Finding out you were a girl. Meeting you. Seeing your daddy hold you. Your first crawl. Your first steps. Your first words. Your first "I love you, mama." Most days, I pinch myself because I can't believe you are mine. It is an honor and a privilege to be your mom. We can't wait to see how you will learn and grow this upcoming year.


Never change, little old soul.


Love,


Mama