After the lush greenery of Waimea Valley, we were ready to hit up the beach. Our condo was a few blocks walk from Waikiki Beach which is filled with tourists and beachgoers. We really wanted a more secluded, serene beach scene so we did a little research and decided to check out Lanikai Beach in the town of Kailua on the windward coast of Oahu. It's a small beach – about half a mile; and consistently ranked one of the best beaches in the world. In fact, we loved it so much we went back the next day, too.
TIPS: If you are planning to visit Lanikai Beach, please be aware that there are no restrooms, showers, or lifeguards on duty. Also, the parking is strictly neighborhood parking only. There are no public parking lots. We parked in the neighborhood without a problem, however, we were there on weekdays not the weekend.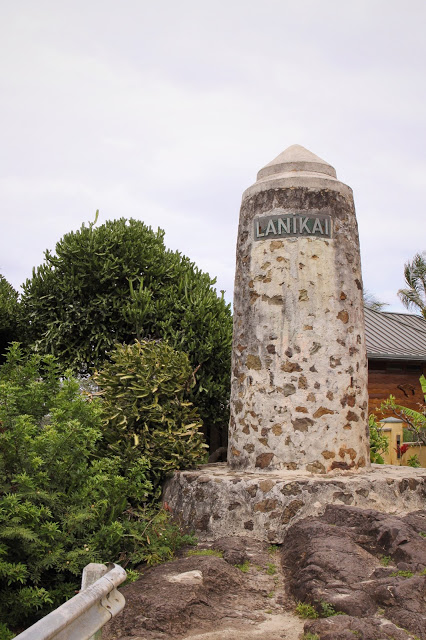 Lanikai was about a 30-40 minute drive from our place in Waikiki depending on traffic. I laugh at my use of "traffic" here because although there were a few bumper-to-bumper moments, Hawaii's traffic was nothing compared to LA. People even let us in when we signaled and thanked us when we let them in: two things that almost never happen on LA freeways these days. Another word about the drive to Lanikai – it is along the most beautiful highway I have ever seen in my life. I was seriously speechless at certain points. It was green as far as the eye could see, little bursts of rain, and just an overall magical feeling.
Speaking of magical feelings, this was the view walking to the beach from the road.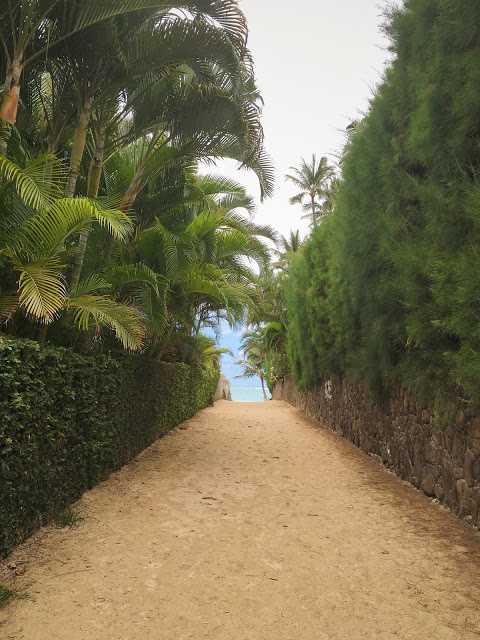 20 seconds of us walking toward the beach via SnapChat
Lanikai is ideal for toddlers because of the tiny waves and the super soft white sand! Although she is a Southern California girl, K has only been to the beach a handful of times (I know, I know). She was a little intimidated by the ocean, so she opted to stay on the shore and blow bubbles and play with sand toys in the beginning, but slowly got braver and braver.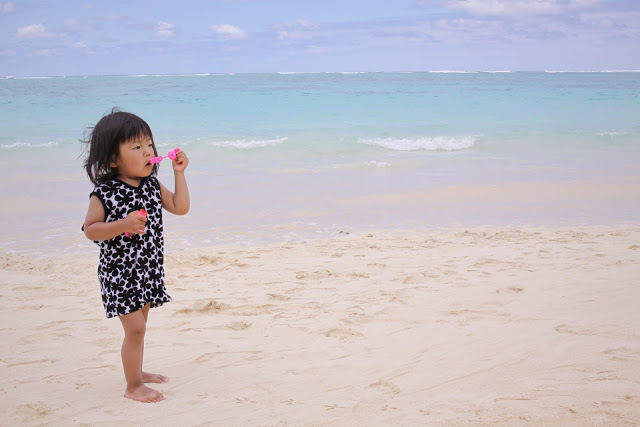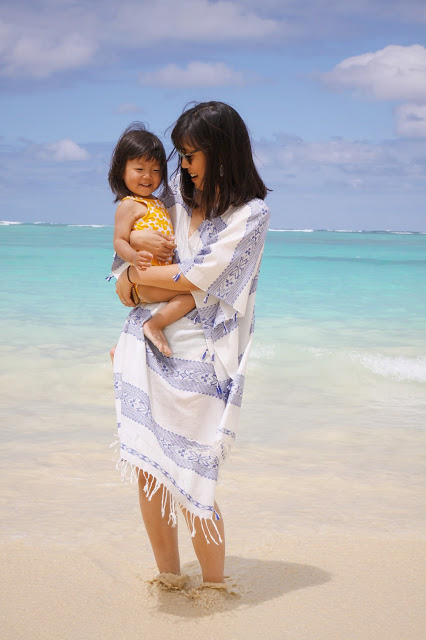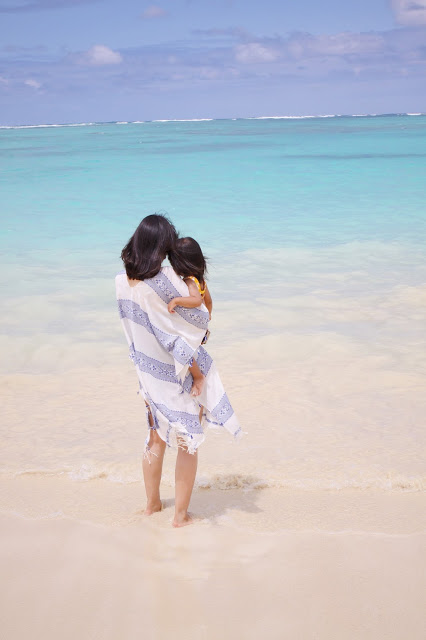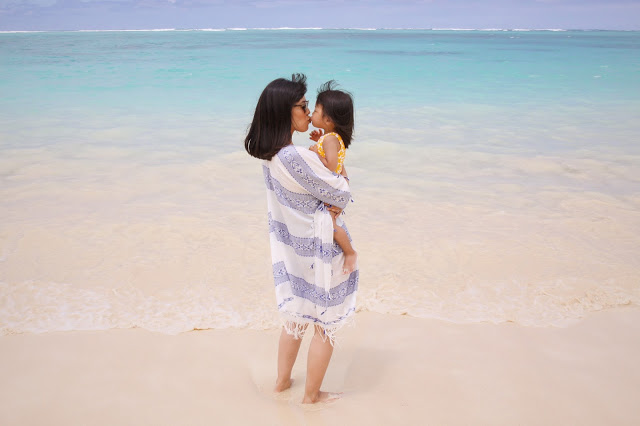 Day Two
We opted to stop for a bite to eat at the
Kailua Whole Foods
in town. I wanted some familiar healthy food, because we had been stuffing ourselves silly with tons of Hawaiian food and my stomach couldn't take much more. After a quick lunch, we ventured to Lanikai again.
As you can see, K was much more comfortable with the ocean by our second day.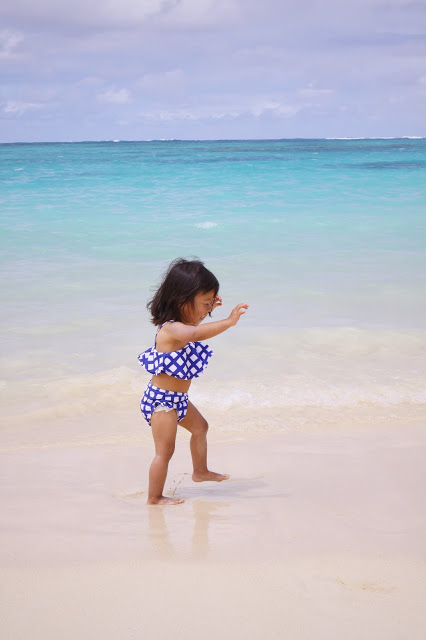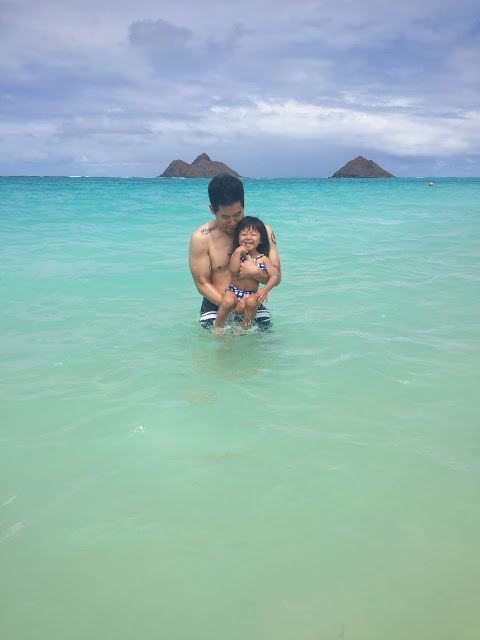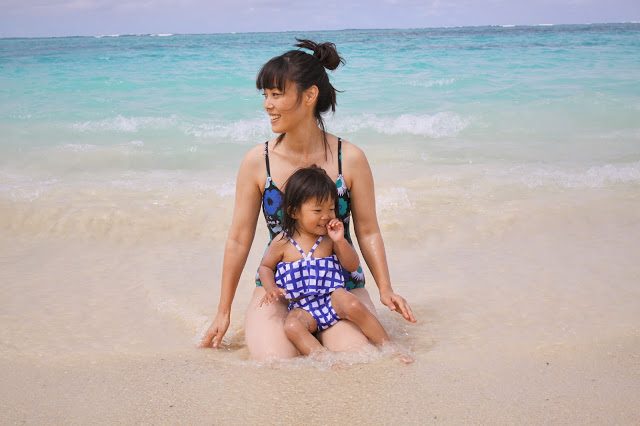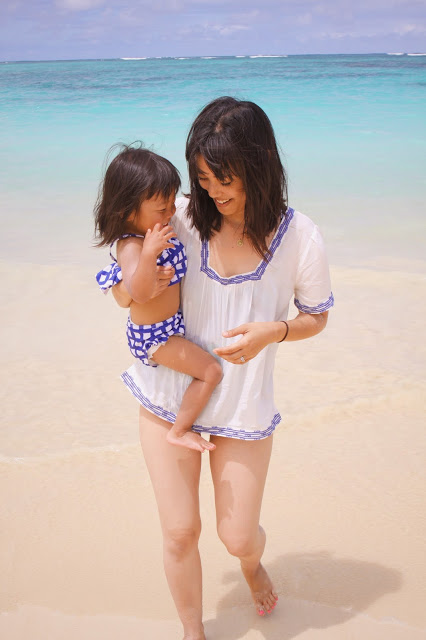 I could probably post dozens of photos, but I'll stop here. Lanikai was truly the highlight of our trip and we can't stop dreaming about its sheer natural beauty and calm waters. There were quite a few happy moments on that beach that I will treasure for a very long time!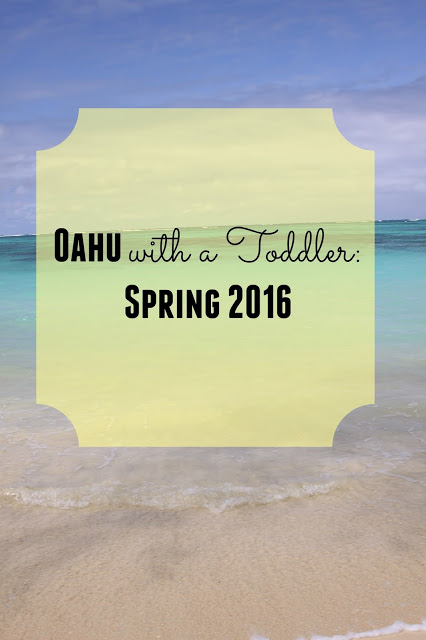 Up Next: A Couple of Oahu's Kid-Friendly Attractions!