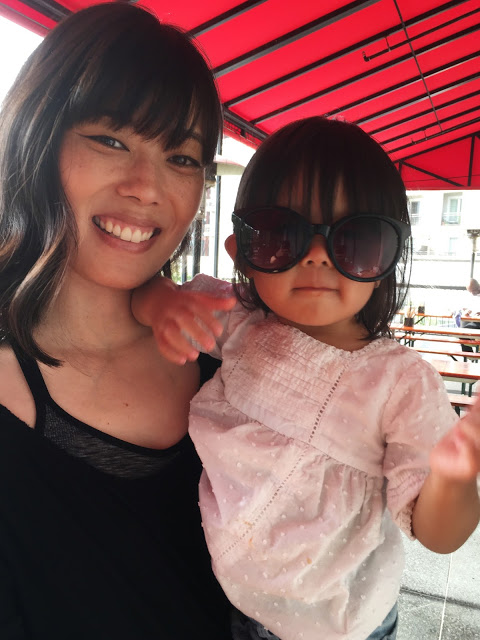 Back in January, I instituted a Stay-at-Home-Mom Challenge to get myself and K outdoors as much as possible. I wanted to circle back and update you on my progress over the past couple of months.
I am happy to report that we have been getting out of the house most days! It took us awhile to re-gain momentum after we hit a huge snag in early March. Our household was a sick house for weeks. It was really deflating as I didn't have the energy to cook or clean let alone pack us in the car and go anywhere. We didn't see anyone because…germs. So we were basically just stuck. It was also tough because K recovered quite quickly and was so bored most of the time. I felt guilty, but I had to let it go because there wasn't much I could do.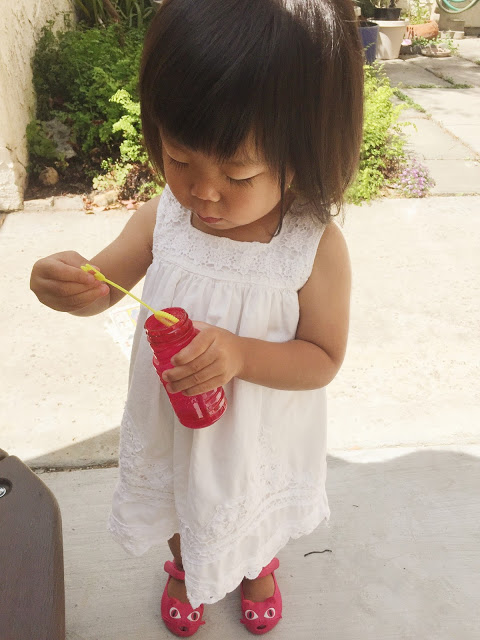 K in her Easter dress (A $6 Gap Kids gem found at a local consignment store!)
Once we made a recovery, we were back to our toddler class, gym class, and normal outings of museums, parks, and the mall. Last month, I realized that I was becoming too entrenched in the politics of mommy groups and it was making me feel really shitty about myself. I decided to give it a rest and create some distance. I am trying to live an authentic life as much as possible. So I have re-focused my energies on some self care: writing, diet, and exercise.

Photos taken on a recent excursion to the Huntington Gardens.
Self care is one of those things I was never good at. (Does clipping your toenails count as self care? I'm asking for a friend.) But, seriously though, caring for oneself totally falls through the cracks when you are thinking about and caring for your little one(s) non-stop. I am constantly trying to find a balance and I feel like I am mostly failing at it. Therefore, I'm adding a new dimension to my SAHM Challenge which includes doing a few nice things for myself each week.
Recently, I took the liberty of buying some new clothes (which I shared in an outfit post last week). I plan to keep up my outfit posts, because they remind me to prioritize my appearance in a fun way and they give me an excuse to play around with the stuff in my closet. I have also been considering eyelash extensions – just because I've been wanting to try them for a long time, and why not? This past weekend, I randomly saw a storefront that advertised eyelash extensions, and am taking it as a sign that I need to make it happen.
Be good to yourselves, everyone. Have a great week!