Happy Friday, everyone!
I wanted to post a few photos of K's 2nd birthday party. It was a small, intimate gathering of family to surround K with love and good wishes for her next year of life. It was very, very simple. The food was delicious and the vibe was relaxed.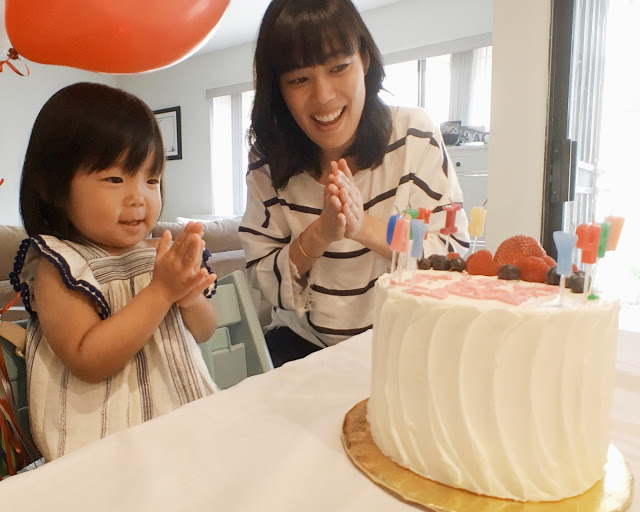 I will never forget the smile on K's face when she saw her birthday cake! Pure joy.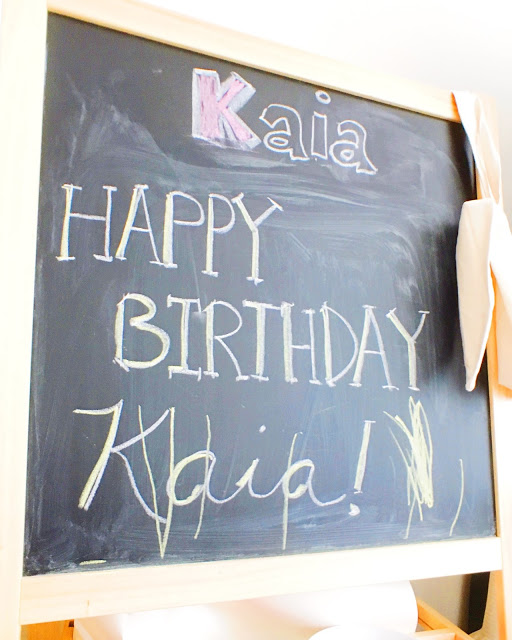 K added her own personal touches to the chalkboard.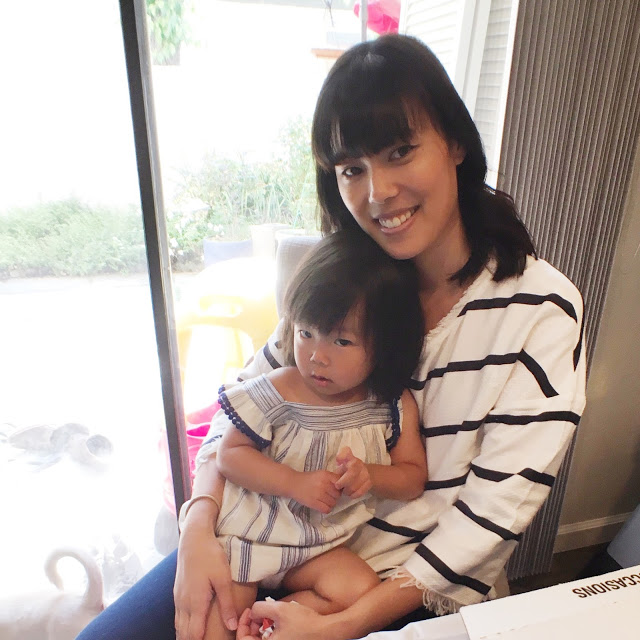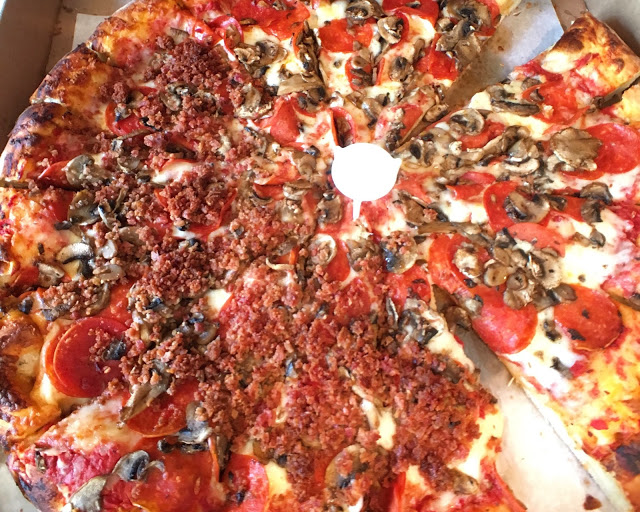 Pizza Heaven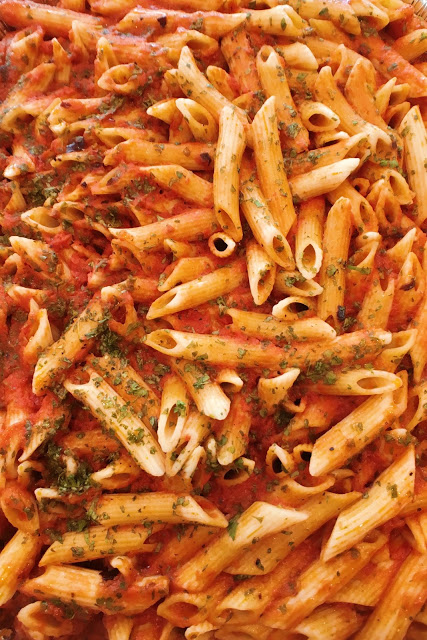 Pasta Heaven