MONDAY


As I've talked about before, Monday is our recovery day. I usually catch up on household-related things. The weather was really windy and cold so I didn't want to risk taking K outdoors given that she just got over yet another winter illness. We ended up going out to the grocery store and picking up dinner supplies.
I dusted off an old Rachael Ray cookbook (Rachael Ray 365: No Repeats) that I think we got as a wedding present back in 2009. 30 minute meals, my ass. It took me like an hour to make this, but it was really good! Laugh if you must, but I think I am making improvements in the cooking department, people.
It's a rendition of her Balsamic-Glazed Pork Chops, but made with chicken breasts. The picture doesn't show the extra glaze/sauce that I spooned on later. I skipped the onion and a few other ingredients. Overall, an easy week day meal.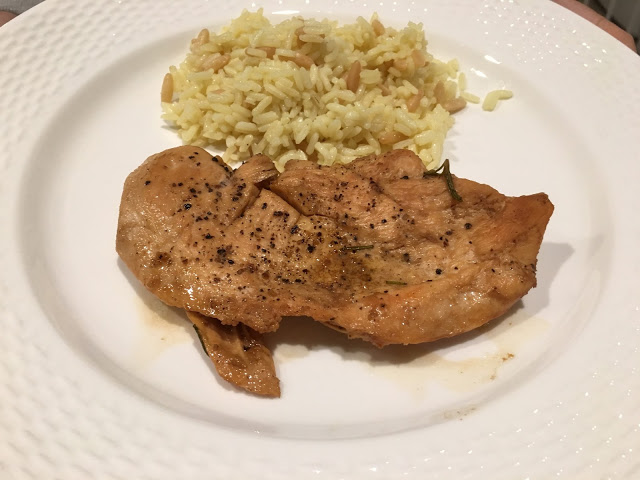 I also managed to squeeze in an in-home workout. My energy levels have been better after a couple of weeks of fatigue and illness. However, my legs were so sore the next day I could barely walk. I want to post more about my struggles with working out with endometriosis, Hashimoto's, and a toddler…because it has been very challenging.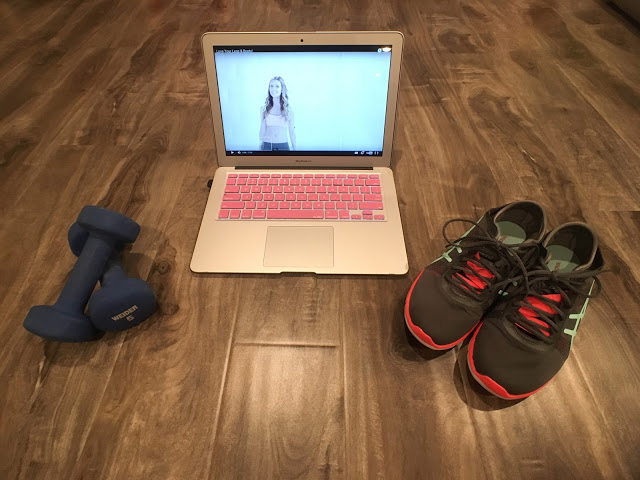 TUESDAY


K, my mom, and I took a little field trip to the California Science Center! I had not been since grade school, and I was eager to go because (a) admission is FREE for all (NOTE: special exhibitions cost extra) (b) they have an aquarium and (c) I really want K to enjoy science one day. I know she's still so young, and likely won't remember it, but I never really took an active interest in the sciences throughout my years of schooling. I wish I paid more attention.
Anyway, the Science Center did not disappoint! Parking was $12 for all day parking at Exposition Park. If you are on a tight budget or simply disinterested in overpaying for food, bring your own snacks/lunch. I paid $15 for a cheeseburger, fries, a soda, and a yogurt parfait for K.
We mostly stayed in the kelp forest so that K could see all the sea creatures. To our delight, we were there during feeding time! We got to watch the scuba divers feed the various animals in the tank, and it was awesome.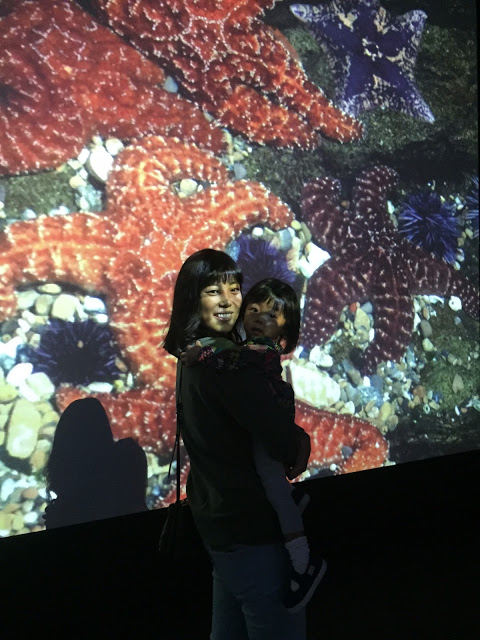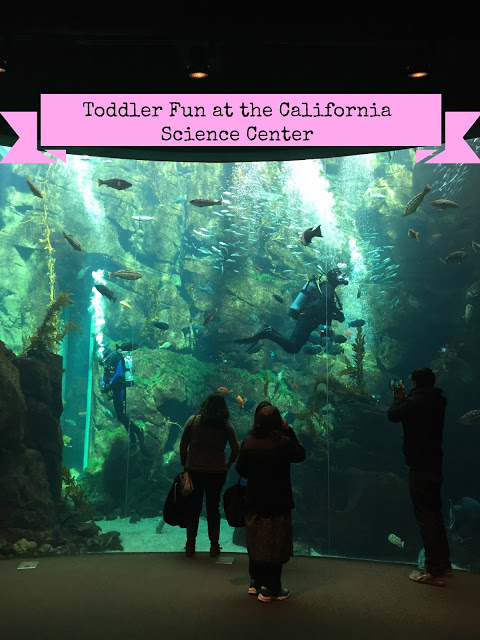 The facilities are impressive, and there is tons of space for little ones to run around. We probably explored less than 1/4 of what they had to offer. Overall, I highly recommend the California Science Center! I am starting to really enjoy finding new places and re-discovering old haunts in a city I have lived in my entire life.
How is your week going?