K has a very small waistline and teeny tiny little hips. This was first noted at our 35-week ultrasound with my OB-GYN. She must take after my husband's side because the women in my family have some hips and curves. K has also had issues with weight gain and eating. I've got a skinny mini on my hands, and being her personal shopper comes with its own set of issues.
For reference, she is 23 months old, average height with long legs. Up until a month ago, I was still getting away with putting size 12-18 month pants on her, but they were embarrassingly short. Think: Capri pants. She is mostly wearing size 18-24 month pants, but it can be challenging trying to find pants that are long enough that also fit her waist.
Super cute for spring/summer. Adjustable waistband FOR THE WIN. Length is great, as well. I'm obsessed as these are the first pair of jeans that K has worn comfortably.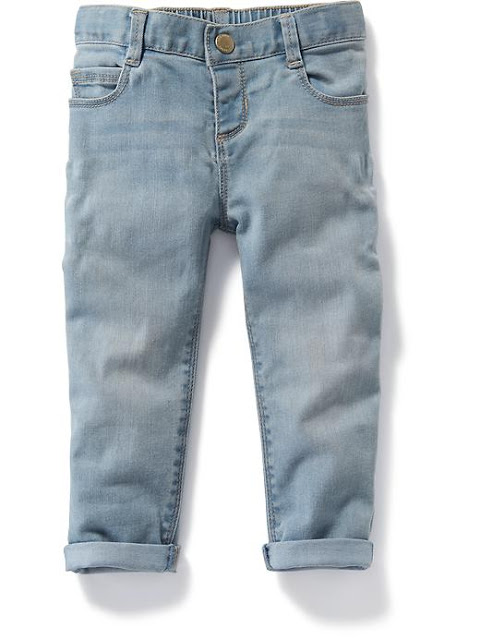 On sale for $12
K lives in these leggings. I buy them whenever they go on major sale. They are good quality and fit well. I wash them over and over and they seem to last. She is constantly wearing them under dresses.
Next to Tea Collection, the Baby Gap leggings are our favorites. Good quality and good fit. I have found that they tend to be shorter in length. She is currently in size 18-24 months. The 2T size is still too big.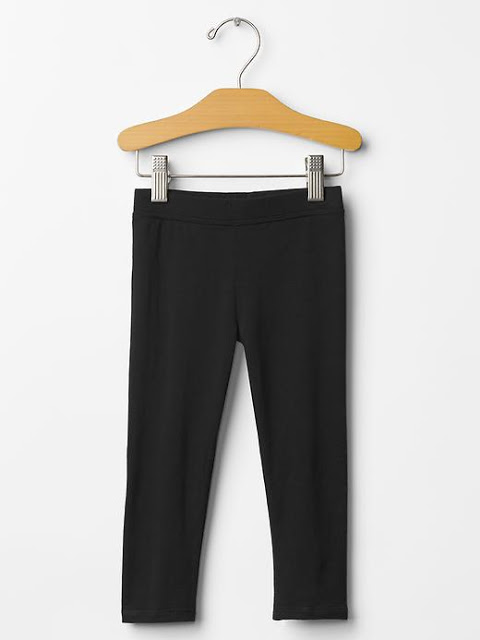 These are listed at $14.95. I never buy them unless they're at least 30-40% off.
K is currently wearing size 18 month in these jeggings. However, they fit pretty well (i.e. aren't short or ridiculously baggy) and you can't beat the price. We got ours as part of a set that came with a sleeveless blouse.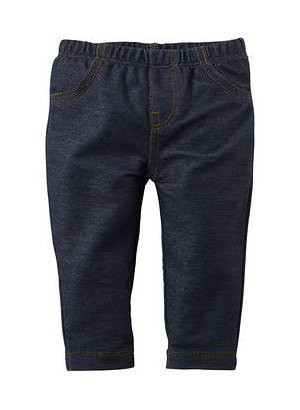 $7 ON CARTERS (But, sometimes you can find Carters on sale at JCPenney for even cheaper!)
STRIKE OUTS: Zara Baby pants and sweatpants. She was swimming in them. I haven't gone back to shop there since K was about 1 year old, so I'm not sure how the clothes would fit now.
Anyone else out there trying to dress a slim toddler?