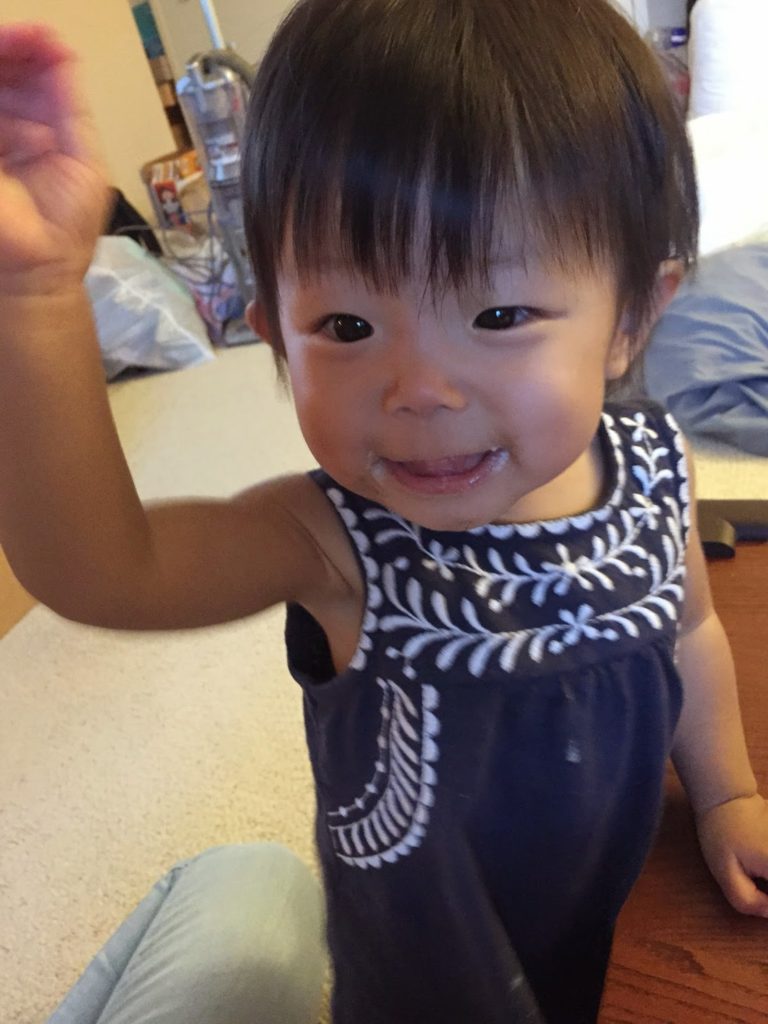 My little IVF bean says "Hi!"
I am dusting off this blog. I have thought about it over the past few months, and I really want to get back in the habit of writing. But, what do I write about? This blogging thing all started with wedding planning back in 2008 (?), and then it was all about newlywed life, and eventually it became an outlet to talk about infertility, IVF, nervous breakdowns, and occasionally, to lighten the load, I would share what I was wearing in the midst of an IVF mental breakdown.
I have spent this past year watching my baby girl grow up, which has been everything I ever wanted and more. I feel pretty good as a new mother. I am not sure what else has happened to me. I am lost somewhere under a pile of adorable BabyGap clothes. My life revolves around my child! I have definitely let myself go in the sense that I don't think about myself really…at all. I don't know how healthy that is, but I am guessing it is fairly normal in the world of new mommyhood? I know I need to find more balance. That is possibly the only thing I am sure of right now!
So, yeah, a lot of rambling. Not sure what I will write about. Maybe a little bit of everything, and a whole lot of nothing? I am still deciding. But I really hope that by posting this, I will give myself the big shove I have needed to get back into the world of online (over)sharing.