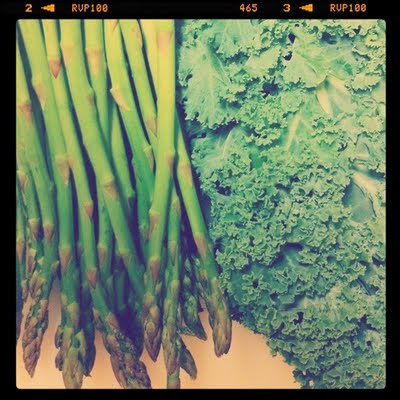 I took the plunge and have been eating "clean" for about three weeks. I put clean in quotation marks, because I can't be sure where every bit of my food was sourced from, and I have slipped up on occasion throughout the past twenty one days. (*cough* hot dog at Adele concert *cough*)
I am not doing this for vanity's sake. I am doing it strictly for my health, my endometriosis, and my fertility. It is imperative that I am on this diet. When your life depends on it, you shape up and follow the rules. When I cheat, I cheat my health.
After meeting with our fertility doctor a few times, I have come to realize that the severity of my endometriosis was downplayed greatly by my gynecologist, and I'm not sure why. Was she not qualified to deal with this? Was she trying to be nice? Was she too busy to remember? I love my gynecologist as a person, but I'm not sure why I wasn't informed of this sooner. Make no mistake of it, my endometriosis is Bad, with a capital B. Some might call it "severe".
My poor, poor body. I feel so bad for it!
By nature, I am a problem solver. My mind goes into overdrive, and I have to try and make sense of things. Despite all that Western medicine has tried to do, my body is still not well. The surgeries, the pain killers, the birth control. They have done little to help my situation. I can't sit around any longer and wait for a miracle.
It makes sense to me that I have to do all I can to help my body to heal and get better. So I am pumping it full of vitamins and the freshest foods I can get my hands on. I have spent all my spare time at the farmer's market, Whole Foods, and this amazing co-op market in Santa Monica.
Currently…
I eat greens with every meal.
I sprinkle flax seeds on my morning yogurt and salads.
I read every food label in my house.
I am trying to go gluten-free, and have mostly succeeded.
I have given up all red meat for now.
All of our chicken and fish are organic, antibiotic, and hormone free.
All of our greens are locally grown.
All of our fruits are locally grown.
I eat minimal sugar, and processed foods. I'd like to cut this down to zero.
I am making a lifestyle change, and it is so empowering. Over the course of these past few weeks, I feel stronger than I have in years. Even when the fertility doctor continues to tell us things we don't want to hear, I don't flinch. Nothing he can say will really get me down.
I'm doing this all with the support of my husband, family, and with some help from modern medicine. I'm not a crazy doctor hater or anything. But I have been apt to trust completely in doctor advice, and have been let down numerous times. I have taken a backseat when my health is on the line. I hope I won't make that mistake again.
The most important thing I have learned thus far: Love your body. Nourish your body. Respect yourself. Simple words to live by, but they are getting me through some pretty tough times.
What do you do to love and nourish your body?