I started going through our New York trip photos, and whoa, L took a ton of pictures. I got overwhelmed after about ten seconds, and realized that I may never adequately share them with you, because I just don't have the time.
But, I can do an outfit post, and write about bits and pieces of the trip. New York was amazing; which mostly goes without saying. I am constantly fascinated by the people, the fast pace, and the beauty of such a big city compressed into such a small area of land. There is always something to see.
In terms of this outfit, I bought the striped maxi on a whim from Gap. After looking at pictures of me in the dress, I'm not particularly impressed with the fit. It makes me a bit irritated because, for some reason, I bought it full price. I almost always buy Gap stuff on sale.
I think this was the point in the trip where the whirlwind travel was catching up to me. I recall being a grumpy b*tch at certain points, and L had to put up with my shenanigans. How he did it? We may never know.
My "just take the freakin' picture" smile.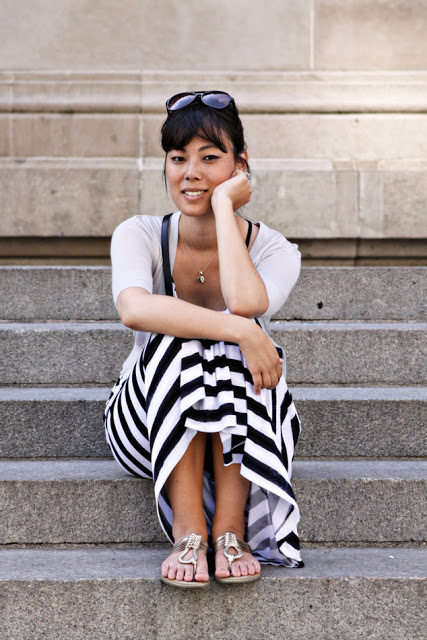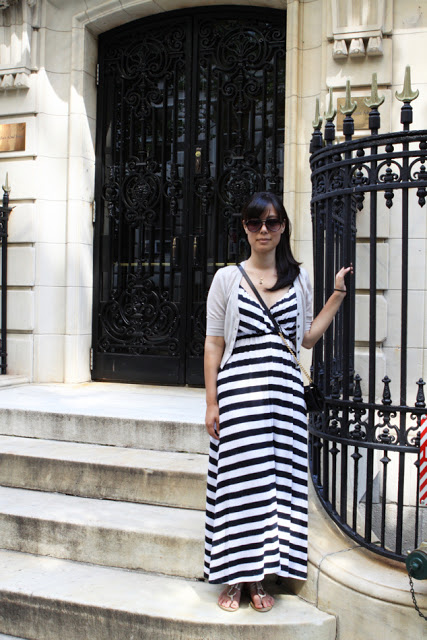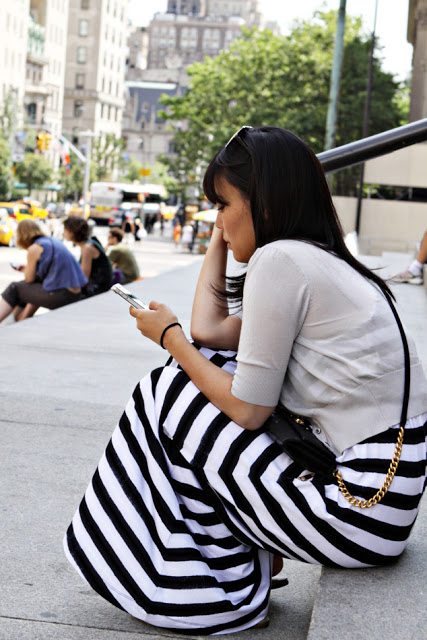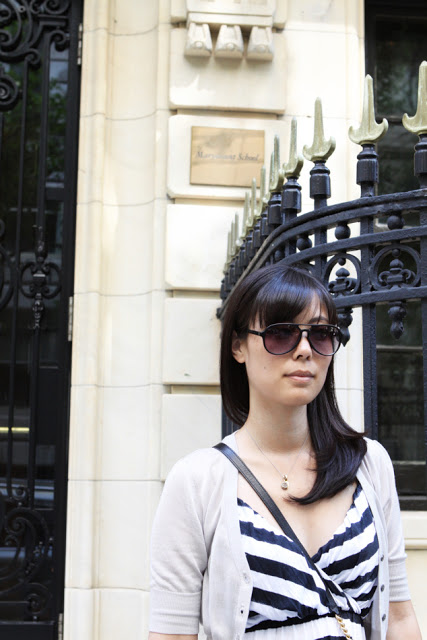 Here is where I marched off on a mad quest to find the
Guggenheim
. L was leisurely photographing the surrounding area, and I took off without him. Oh, how traveling has changed since those first tender years together when we were taking picture of ourselves kissing and holding hands
everywhere
. I laugh.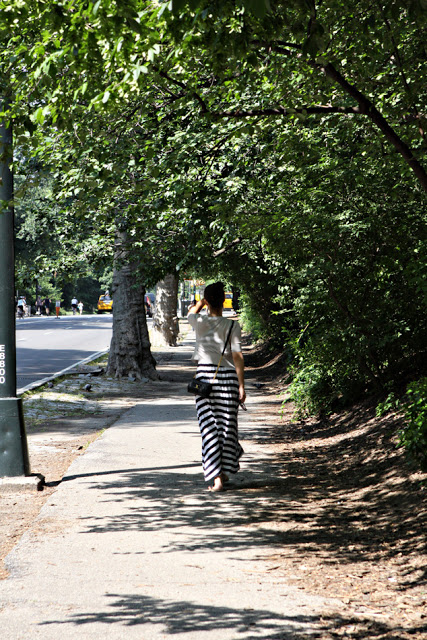 Today's Outfit
{dress} Gap
{mini sweater} H & M
{sandals} Kenneth Cole