I have been trying to read the newspaper every morning with breakfast. Like the actual newspaper, not online. Apparently, the LA Times, in a fit of desperation perhaps, automatically upgraded our plan to the daily paper for the same price we paid previously for the Thursday through Sunday editions.
I eat my Eggo waffle, hold up the paper, and it makes me feel like a grown-up. A silly indulgence in this era of everything-is-online.
And just when I thought there was no actual benefit to reading my paper, I stumbled across this…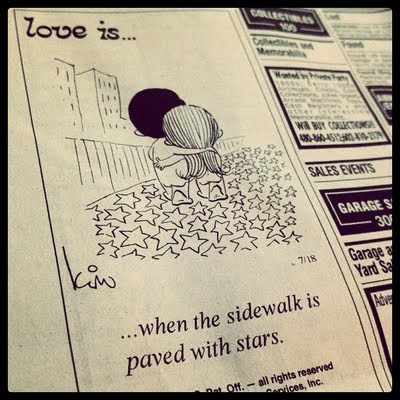 I used to collect these and put them in my diary. They always made me really happy. Still do.