I'm running out the door to go to sushi with L. We found this great spot near our house where every plate is $2.75! They have good stuff, too; more than the average spicy tuna and California roll boring shit. You can even get a little bowl of tempura/chicken/curry udon for…you guessed it…$2.75. If you are ever in West LA and craving sushi, I'll hook you up.
Anyway, I don't have anything serious to talk about today. I think my last post about the possibility of a life without children was heavy enough, huh? Thank you for your amazing comments, and to those that emailed me your thoughts. I was so touched by all of your words. L and I are wading through such an unstable time right now. If I've learned anything thus far, it's that it is really important to build stability and confidence in your relationship. It helps when times get rough.
On a completely unrelated note, I started reading The Hunger Games.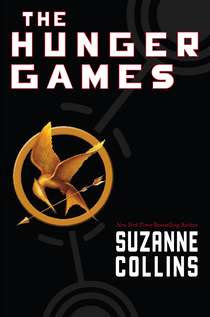 I'm only about thirty pages in, but I'm already really liking it. I'm not usually a science fiction type, so it feels kinda good to step outside my reading comfort zone. I just feel like chick lit isn't really doing it for me right now.
Anyone have fun plans for the weekend? We saw Bridesmaids the other day (finally!). The plot wasn't what we expected, but there were definitely some funny parts. Melissa McCarthy (a.k.a. Sookie) made the movie for me. If you have a chance, check it out.
Have a great weekend, everyone! Enjoy yourselves.