Last weekend my little brother received his master's degree in Education. I'm such a proud big sister.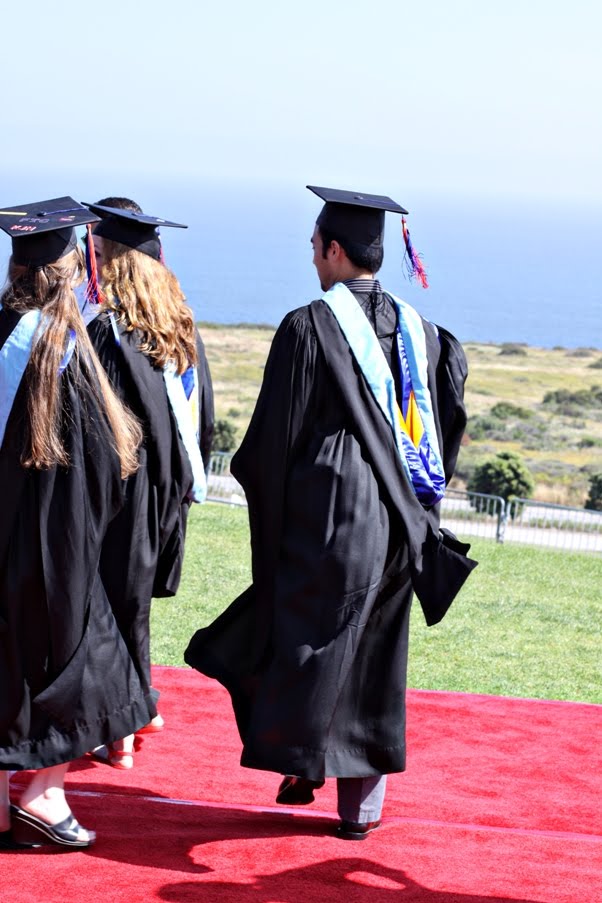 Gorgeous campus.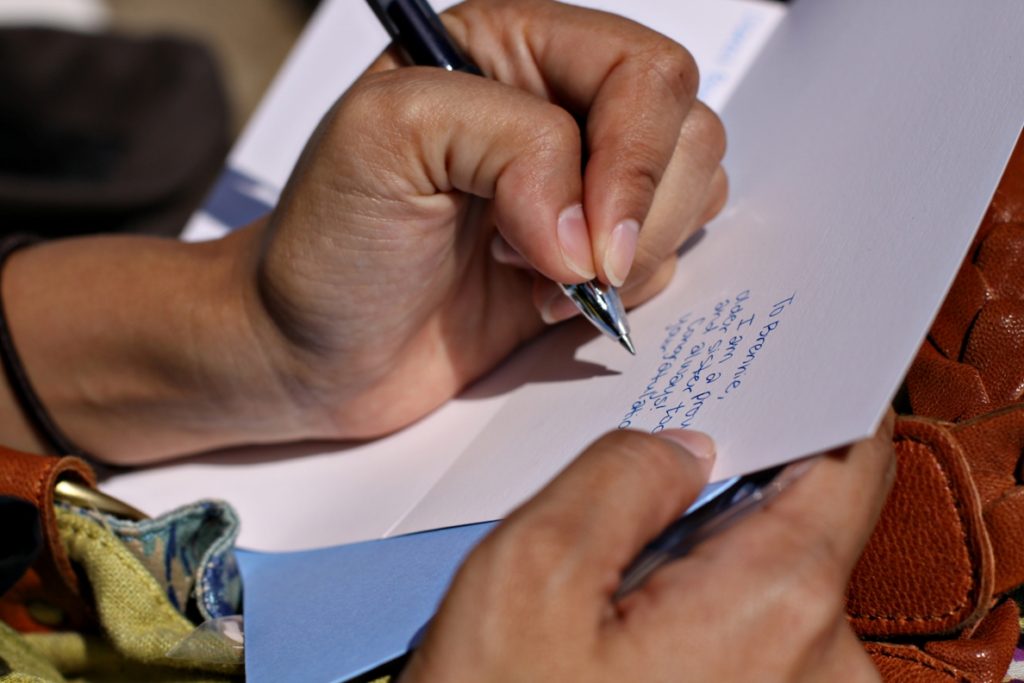 Last minute congratulatory words.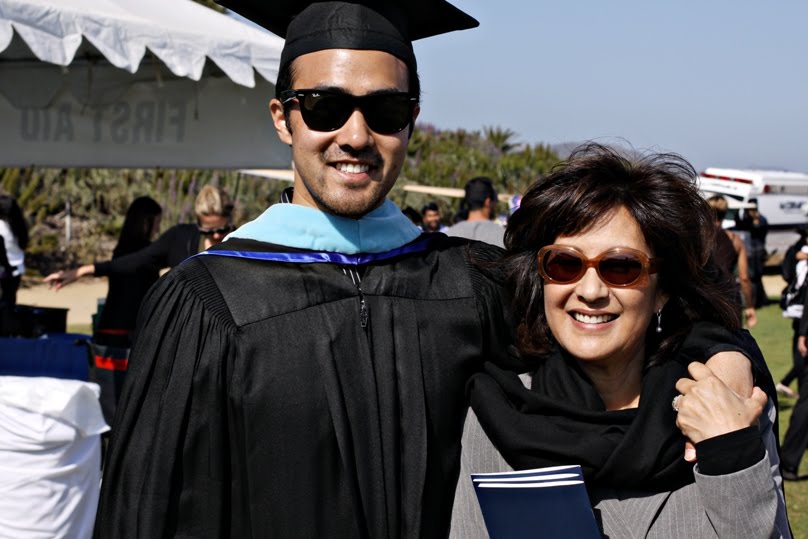 One happy mama.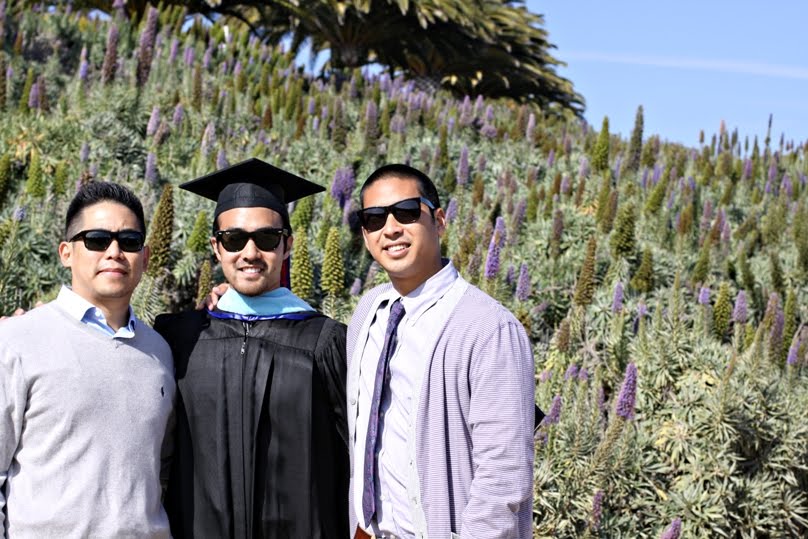 The men in my life.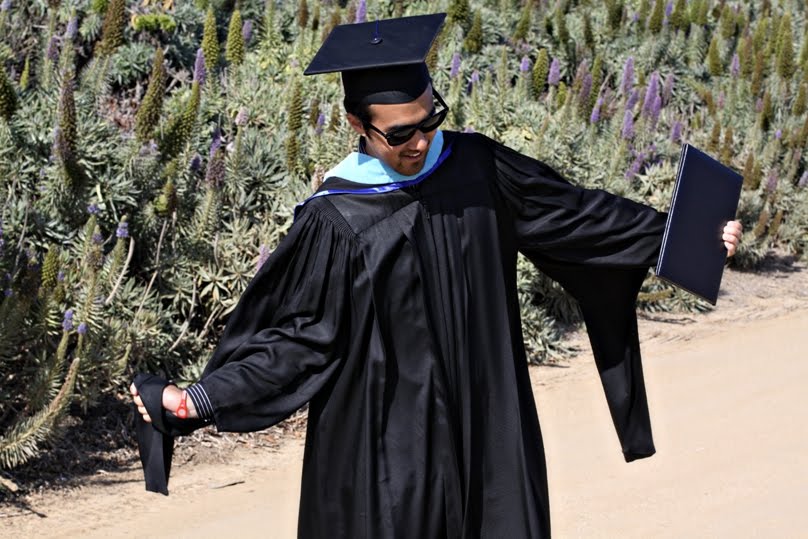 Victory dance.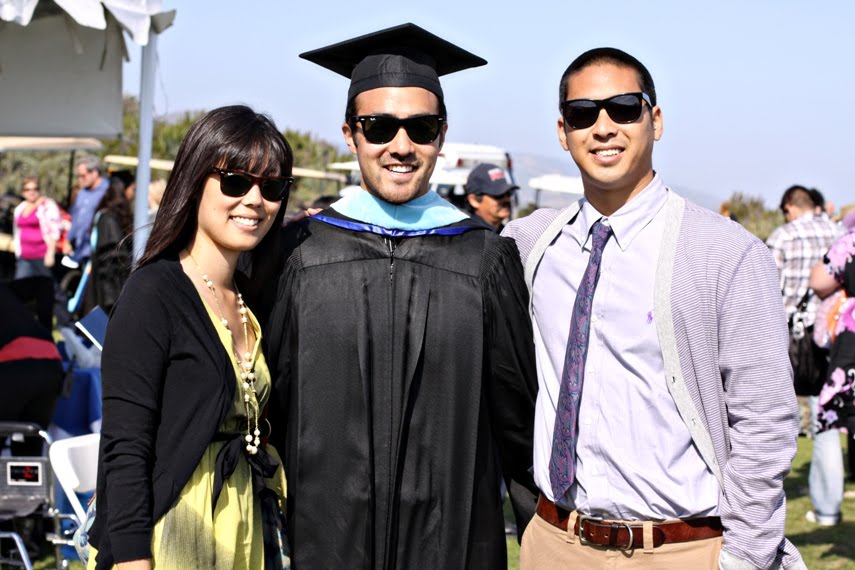 Baby brother's college graduation is in a few weeks in Santa Barbara. We are grown ups. That's scary yet amazing all at the same time.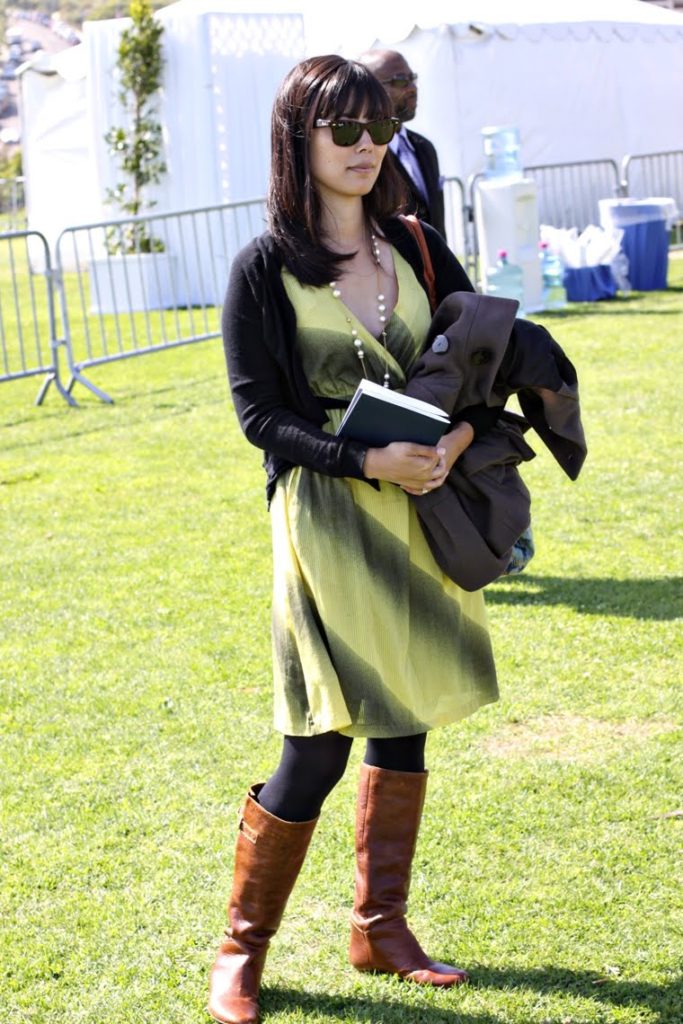 Today's Outfit:
It was cool and breezy near the coast, so I improvised and threw on some old school favorites. The dress is Anthropologie and from
our e-shoot
over two years ago!
The sweater is Gap. I love that it goes with everything.
The necklace is J.Crew.
Anyone else going to graduations this year? Congratulations to all the 2011 graduates!