Could it be true?
My favorite wide leg/high waist/trouser-style/1960's -70's inspired jeans are coming back?!
I am SO excited, if you can't tell. Skinny jeans are cool, but I have always loved the chic and sexy look of a bit of flare.
I dug up a pair of my own from years past to share with you.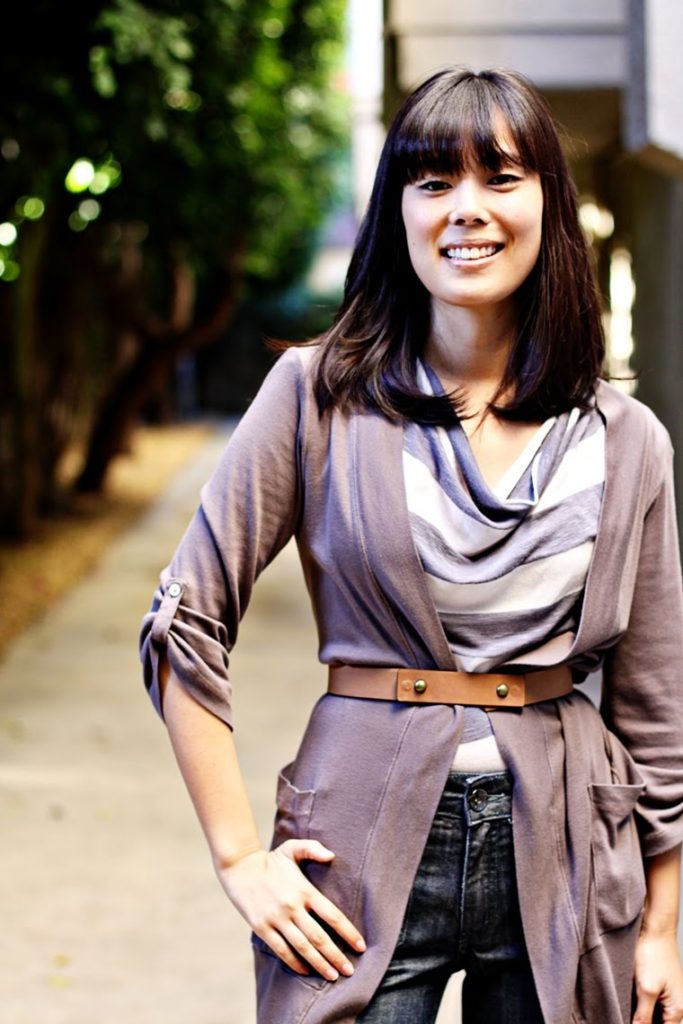 Not quite sure if tucking the striped shirt in was such a good idea, but I wanted to show off the high waist of the pants.
I paired my jeans (from Arden B.) with some random pieces from my closet. First off, all bell bottom-type pants look amazing with high heeled wedges. The only wedges I have right now are a pair of older-than-dirt espadrilles I got on sale at Banana. Put that on my Spring shopping wish list: new wedges!
On top, I'm wearing a cheap shirt with a fun, draped neckline from Ross that goes great with jeans, and a Splendid cardigan I picked up from Nordstrom Rack. After I noticed a number of Splendid pieces at The Rack, I've decided to never buy Splendid full price or from Anthropologie again unless it's so cute, I'll die without it.
Lastly, to keep the look from appearing too slouchy, I finished it with a belt from Emersonmade. I love the belt and drooled over it for months. I call it my pre-meal belt because after I eat, it's usually too tight for comfort. Oopsies.
Anyone else excited to mix up your skinny jeans a bit? What trends are you loving right now?