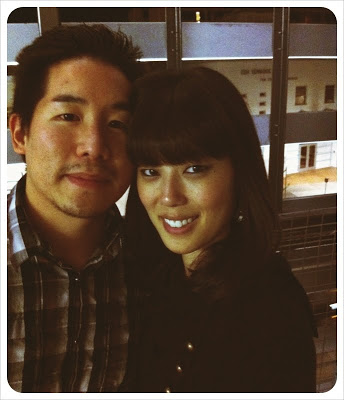 Dinner in Santa Monica at this place called Zengo. We only went because we had a really great coupon. The food was good, but it felt horribly touristy… expected for Santa Monica, but still annoying.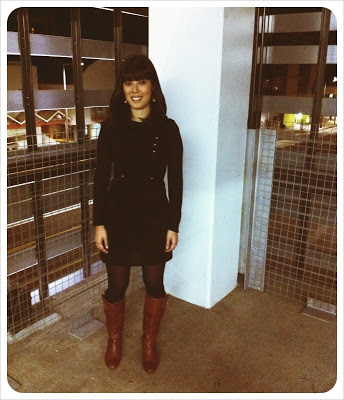 I made L snap this picture of my official night-on-the-town outfit to share on the blog. I rarely dress up these days, so I thought I'd better catalog it. I finally got to wear my Ruche dress that I've been waiting to wear for awhile. I LOVE it! I paired it with my trusty, old Steve Madden boots that I see every woman in L.A. wearing. Oh well.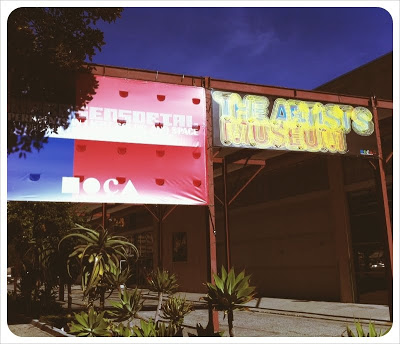 The next morning we found ourselves awake before 9 a.m. HUGE for a Saturday. We dropped off little Henry at his groomer's and explored downtown for awhile. First stop: Starbucks. Next stop: a spontaneous trip to MOCA (The Museum of Contemporary Art).
I kept an open mind, because I often have a difficult time with contemporary art. I want to get it. I really do.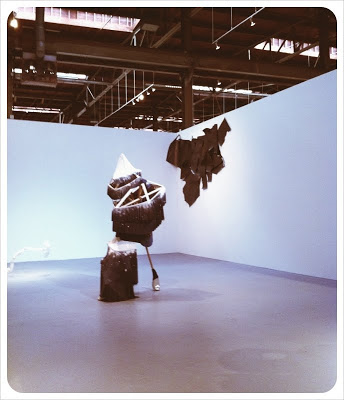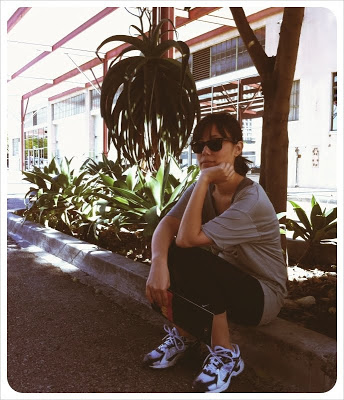 This is me post-MOCA sans shower and in my workout clothes. At first, I felt slightly embarrassed to be wandering around (in a museum, for that matter) looking so disheveled. But I got over myself, and felt rather liberated!
Then it was Sunday, and I watched L leave on a jet plane. He is out of town on a work trip all this week, and I'm sleeping alone. Poop.
How was your weekend? Did you guys watch the Golden Globes? The Social Network swept. Really, people? Maybe I should see it again. I also need to get my butt to the movies theater to watch all the other films before the Oscars.