L and I have had a few fun nights out in the city lately. I haven't had much time to share our adventures, so I thought it might be easier to share some pictures and combine it all into one post.
In late September, we got tickets to the Sara Bareilles concert at the Orpheum Theatre in downtown L.A. I was super excited because Sara B. is a favorite of mine, and I had never been to the Orpheum. Our seats (2nd row! Good job, L) did not disappoint. Sara B. didn't disappoint, either. She sounds exactly the same live and she's really funny and she has a potty mouth. I think we would be instant friends.
We followed the venue's rules and didn't bring our big camera in. We should've been like everyone else and conveniently not followed the rules. Oh well. We got pictures from my iPhone.
Here are a few. Downtown L.A. is magical at night, and a little sketchy. No biggie – I only feared for our safety once or twice.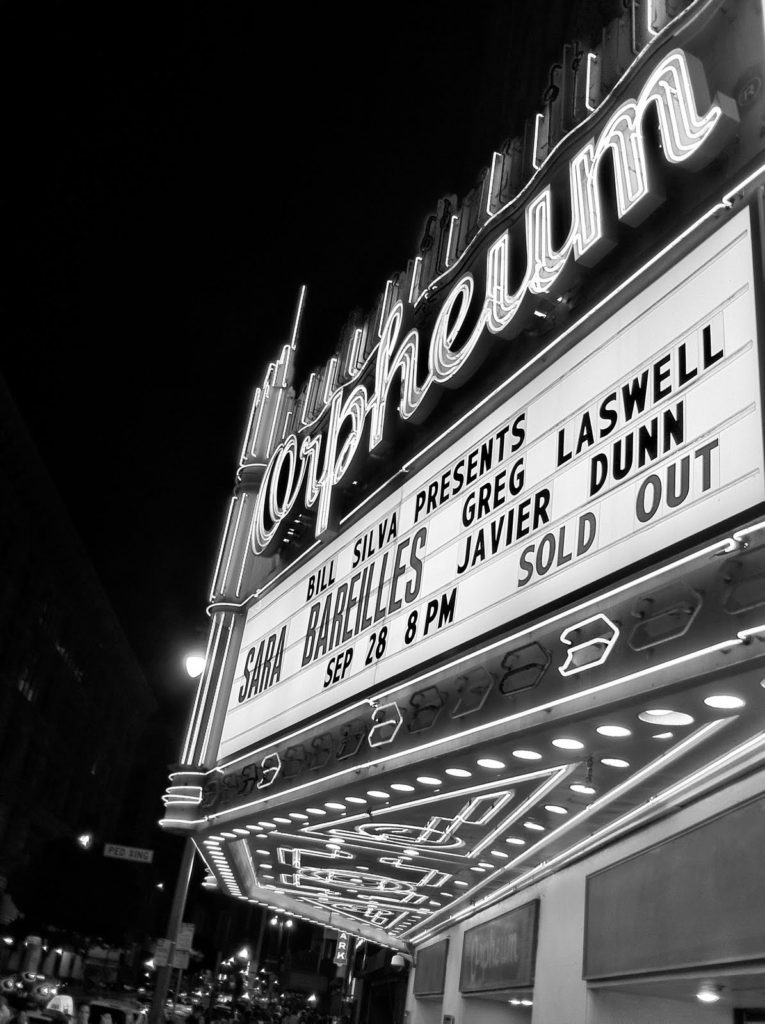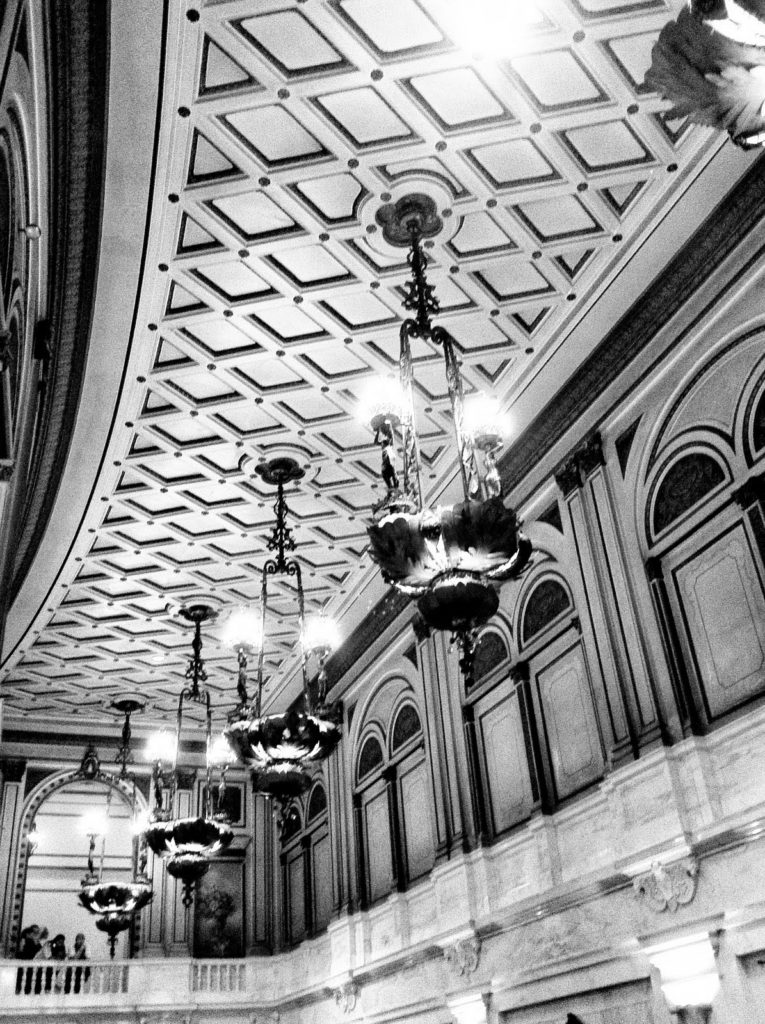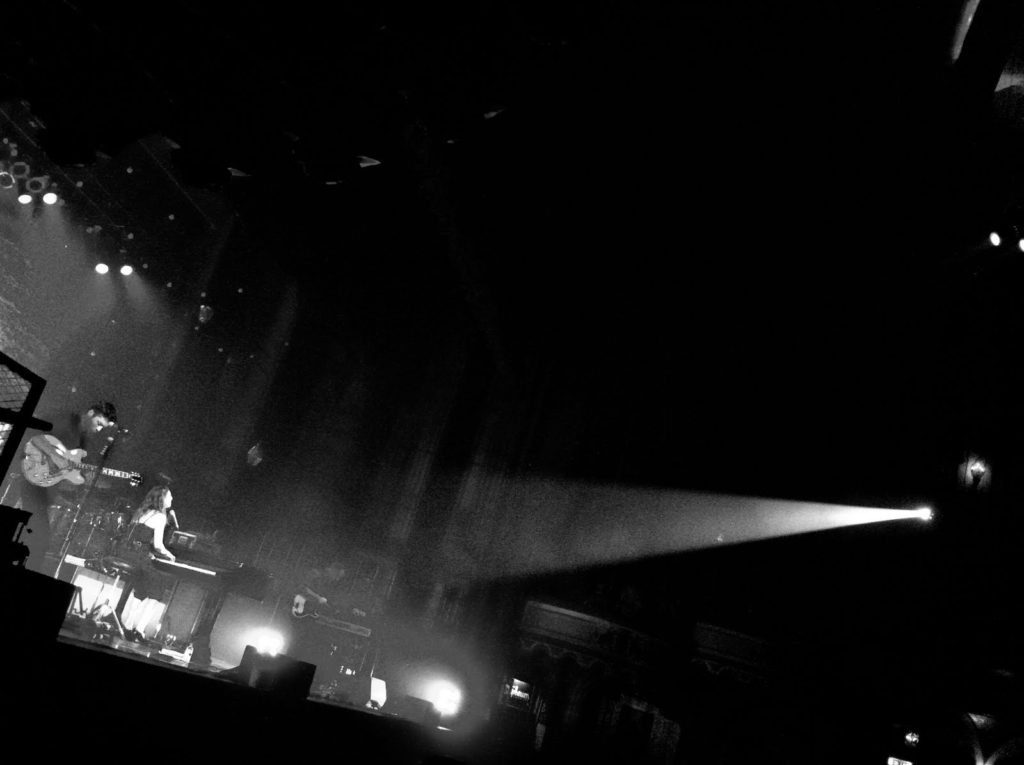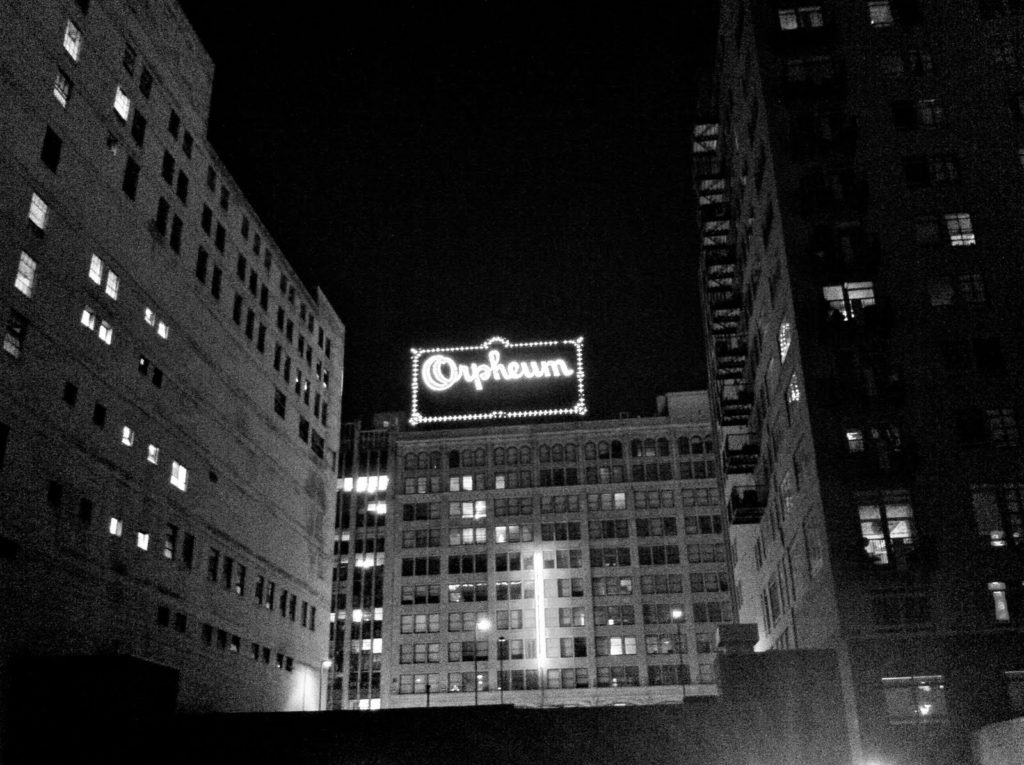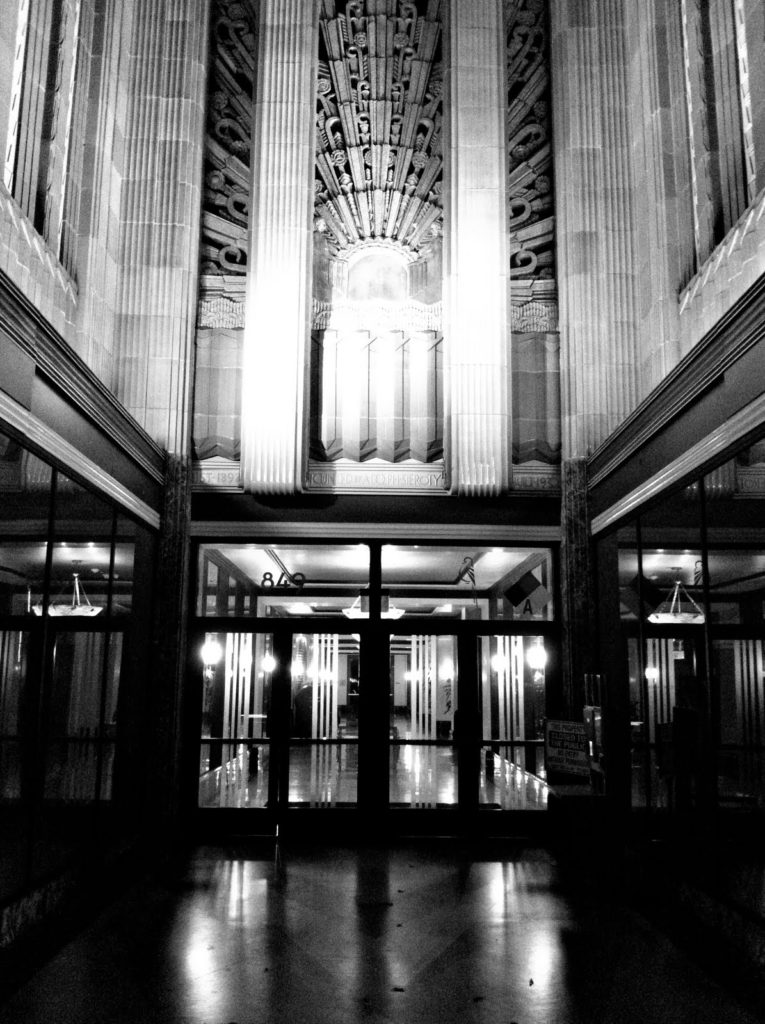 We also tried a new Korean restaurant/takeout spot in Westwood called Bibigo. It's a sorta upscale casual restaurant. You order at the counter and seat yourself, but the food is definitely better than takeout quality. It's fresh and tasty. Oh, and did I mention that they only serve bibimbap and side dishes? So yeah, if you are looking for variety then forget this place.
Dolsot Bibimbap happens to be one of my favorite Korean dishes (remember L cooked it for me on our 1st anniversary?) so this was definitely my kind of restaurant. For $9 per person, I was quite satisfied and would recommend it to Korean food beginners or anyone looking for a tasty meal.
L also let me know that Bibigo is a chain that originated in Korea. So, I guess that makes them decently legitimate? But a lot of the reviewers on Yelp are pissed beyond belief that there was no fried egg on their bibimbap. NO FRIED EGG on my bibimbap?!? Rawwwwrrrr. What is this world coming to?! Oh, the dramatics. I missed not having the egg, but it's a $9 meal where you take your tray to your table. Calm yourselves, people.
For a more detailed overview of Bibigo, go here.