Henry, age 10 months
I can never spell "dachshund" for the life of me. But regardless of my spelling pitfalls, ever since adopting our short-legged chiweenie, Henry, I have been slightly obsessed with dachshunds. I have been seeing them everywhere. It's like when you want to get engaged, and everything around you= weddings. Or when you want a kid, and babies are literally peeking out from EVERYWHERE. What's with that?!
Anyway, I went into Anthropologie just to browse. (Yeah right. Can I ever really just casually stroll in and out of Anthro? That place is deadly.) I came out with a new belt and this adorable doggy ring dish.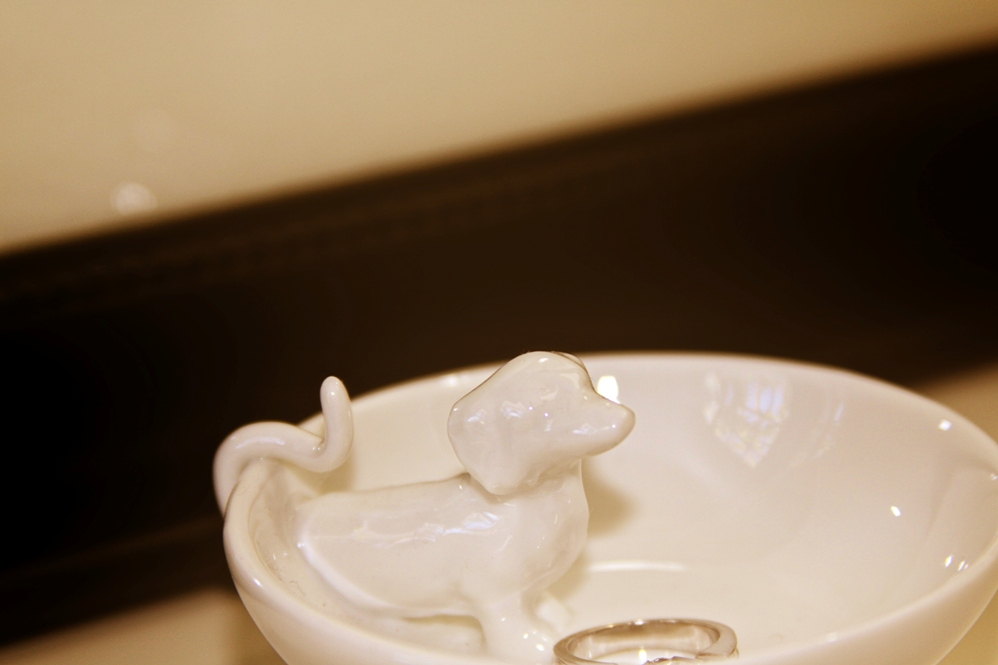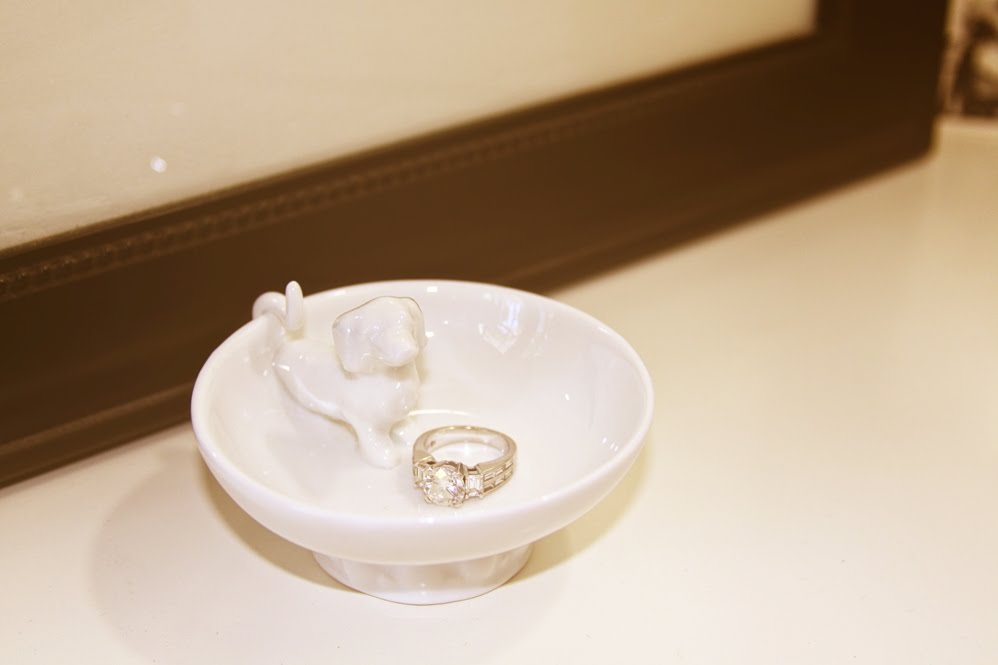 Then I saw this on Etsy and just had to share. A vintage brass dachshund! I need it!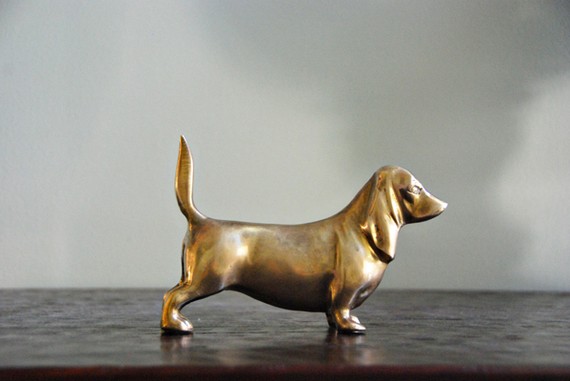 I love lamp.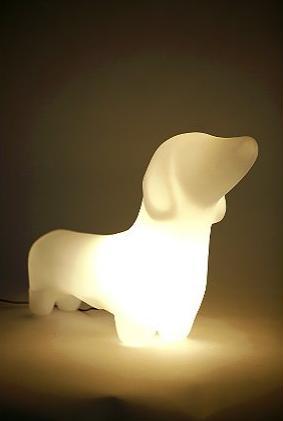 I showed L these pillowcases and he said, "Hell NO". I think he's just bitter because he'd have to sleep on a pillowcase with a dog's ass on it.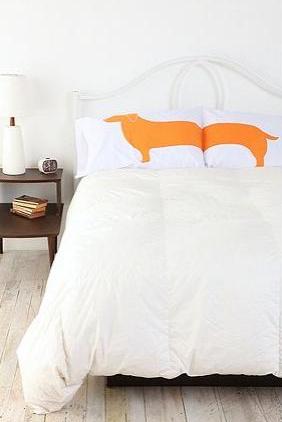 Do you have a favorite dog breed? Any pet-themed trinkets? At the rate I'm going I'll be one of those old ladies with a crochet dachshund tissue box and
needlepoint dachshund pillows
.