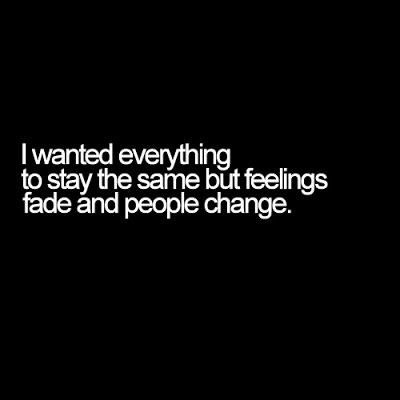 source
I'm a really pensive person. Have you noticed? 🙂
I think about everything, probably sometimes too much.
In addition to being pensive, I am also cheesy and I like inspirational quotes. I am all about this quote right now (which isn't necessarily inspirational, but speaks the truth). I am at a crossroads in one pretty major friendship in my life. I miss how things used to be with this person.
Everyone changes, and as much as I don't think I've changed and it's all the other person, it's me too. Whenever a close relationship falls apart or you face some kind of struggle, there are always two sides to the story. We are both responsible here.
Basically, this post goes out to anyone that has a relationship in their life right now that is under construction or in transition or even beyond repair. Time marches ahead, and change is inevitable. That's one part of life that I am still learning to accept.